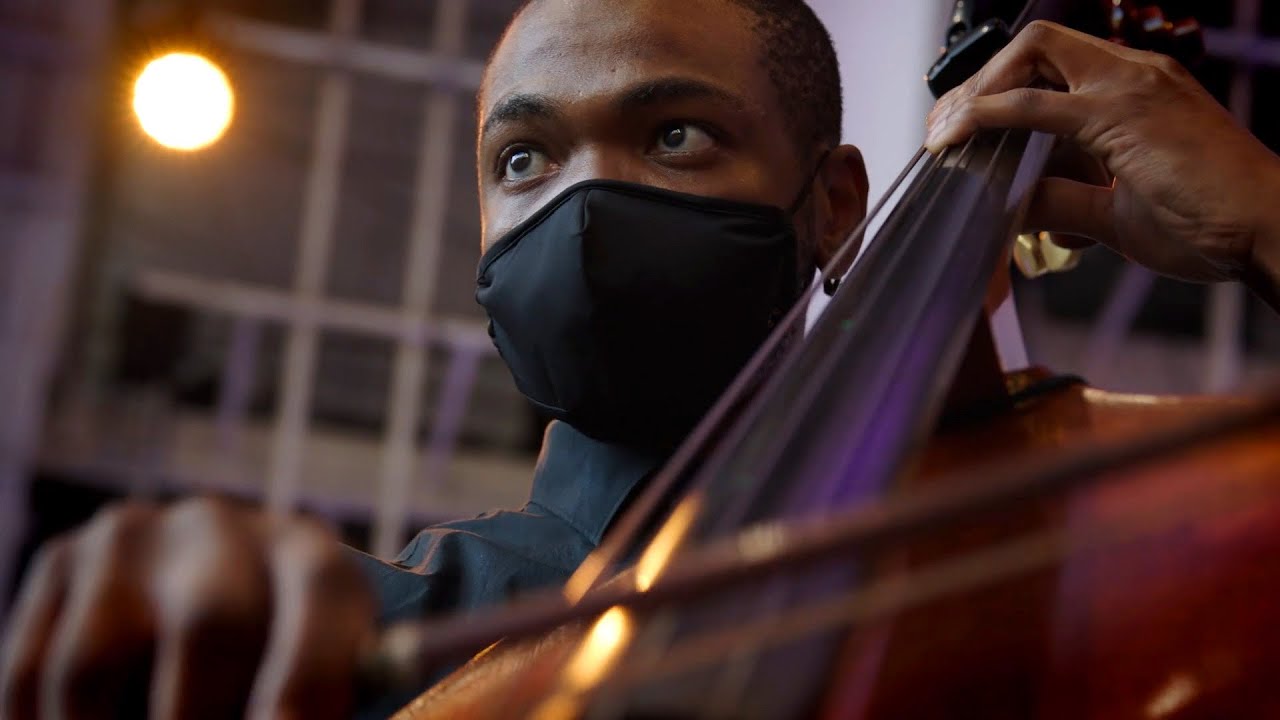 Banner was commissioned by the Sphinx Organization as a tribute for the 200th anniversary of the "Star-Spangled Banner," the American national anthem. Banner is a rhapsody on the "Star-Spangled Banner" theme. Drawing on musical and historical sources from various world anthems and patriotic songs, I've made an attempt to answer the question: "What does an anthem for the 21st century sound like in today's multi-cultural environment?" The structure is loosely based on traditional marching band form where there are several strains or contrasting sections; I have drawn on the drum line chorus as a source for the rhythmic underpinning in the finale.
As a culture, we Americans are perpetually in search of ways to express our ideals of freedom, to proclaim, "we've made it!" as if the very action of saying it aloud makes it so. And for many of our nation's people, that was the case: through work songs and spirituals, enslaved Africans promised themselves a way out and built the nerve to endure the most abominable treatment for the promise of a free life. Immigrants from Europe, Central America, and the Pacific have sought out a safe haven here and, though met with the trials of building a multi-cultured democracy, continue to find roots in our nation and make significant contributions to our cultural landscape. A tribute to the U.S. national anthem means acknowledging the contradictions, leaps and bounds, and milestones that allow us to celebrate and maintain the tradition of our ideals.
– Jessie Montgomery
Get Watch & Listen Updates
Join the Watch & Listen newsletter list!