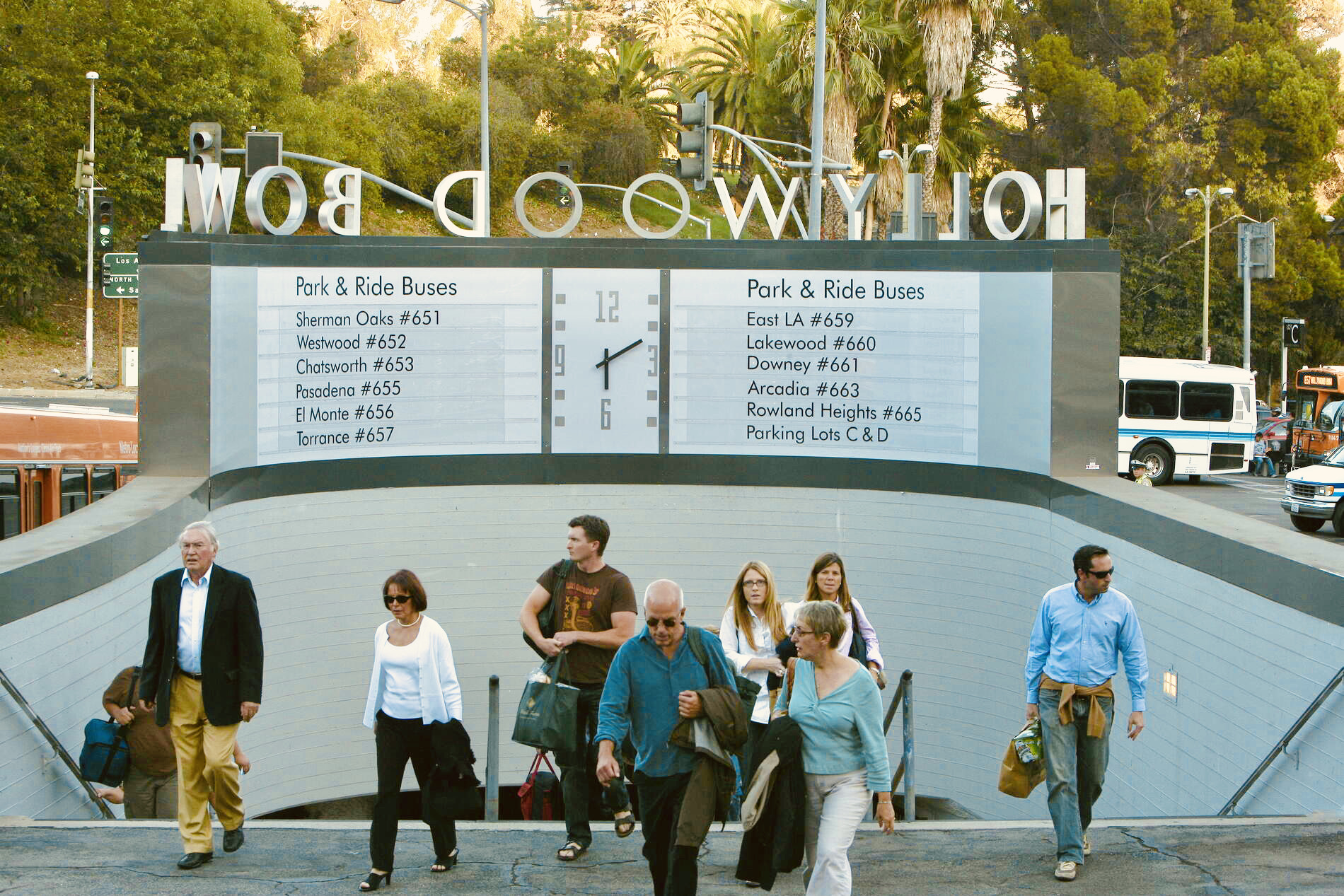 Parking is limited (and stacked) so we've created many alternatives to get to the Bowl. Here's the low-down.
Park & Ride (Greater LA area)
What is it? Park in one of our designated Park & Ride Lots conveniently located around LA County. A bus will take you straight to the Bowl and return you after the performance.
How do I ride? Purchase tickets online up until 10am the day of your concert ($7 round trip/person; fees apply) or in person on the day of your concert at the lot ($12 cash round trip/person). Lot locations vary from concert to concert. Go to the Park & Ride section of our Getting Here page for tickets and more details.
Take the Bowl Shuttle (LA Zoo, Hollywood & Highland)
What is it? Drive to one of the close-to-the-Bowl Shuttle lots, and from there, we'll take you almost to your seats!
How do I ride? This year, we're offering Shuttles from the LA Zoo and Hollywood & Highland (both accessible via Metro). Parking is free at the zoo lot and the Shuttle ride costs $6/person. Pay for parking at the Hollywood & Highland lot and pay the same price for the Shuttle or flash your valid TAP card for a free ride. Purchase tickets online (fees apply) up until 10am the day of your concert or in person that day. Go to the Bowl Shuttle section of our Getting Here page for tickets and more details.
Please note: The Ventura Shuttle lot will not be in service this season.
Ride the Metro
Take the Metro Red Line to our Hollywood & Highland Shuttle location (valid TAP cards will be accepted). Plan your trip using the Metro Trip Planner at www.metro.net or call 323 GO METRO (323 466 3876).
Rideshare
You'll be dropped off and picked up from parking Lot B. Follow safety directions from staff when exiting and waiting for your ride.
Parking On Site
Like we said, parking is extremely limited and fills up fast! Visit the Parking section of our Getting Here page for our parking map and more details.
Interested in non-stacked Donor Valet Parking?
Become a Friend of the LA Phil at the $2,000 annual membership level to gain access to this exclusive perk. Learn more here.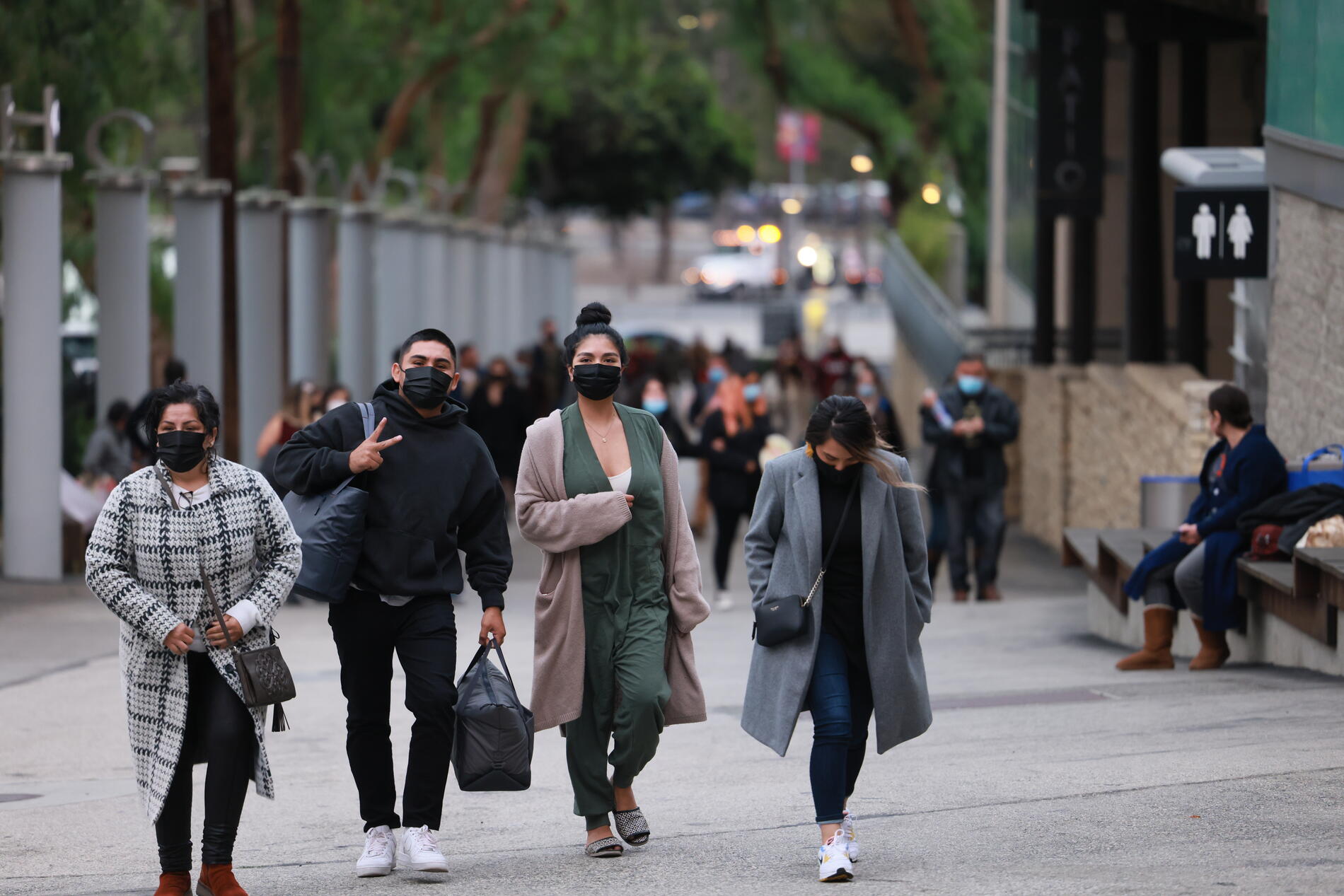 Safety Measures
The health and safety of our audiences, artists, and staff is our top priority. Our policies and procedures are created to align with the Los Angeles County Department of Public Health's protocols. Masks are required for all attendees regardless of vaccination status. Starting September 24, proof of full vaccination or a negative COVID-19 test taken within 72 hours of the concert will be required for everyone in attendance. Please read our safety requirements before your concert.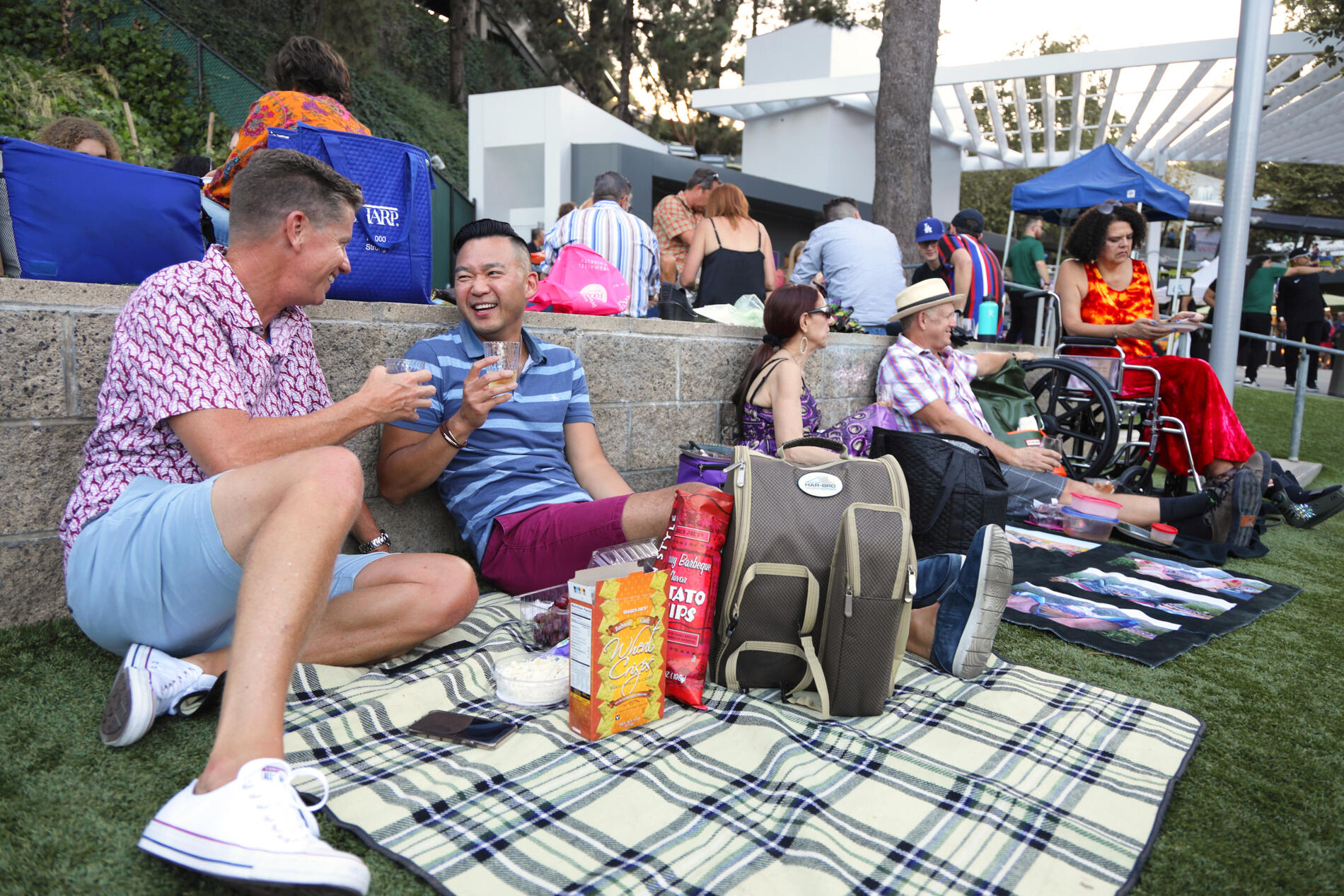 I just want to know if I can bring my own alcohol!
Whether you can bring your own alcohol depends on the type of event you're attending. For LA Phil-presented events, feel free to bring wine bottles, wine glasses, and beer bottles inside. For Lease Events, however, outside alcohol isn't permitted.

Picnicking
We welcome you to bring your own food and enjoy one of our 14 picnic areas at the Bowl. But come early: Picnic tables fill up fast! Please note that containers, picnic baskets, and coolers measuring more than 15 inches wide, 15 inches high, or 22 inches long won't be allowed past the ticket gates.
Sign up for our mailing list
You'll get special videos, music, and more and be the first to hear about events.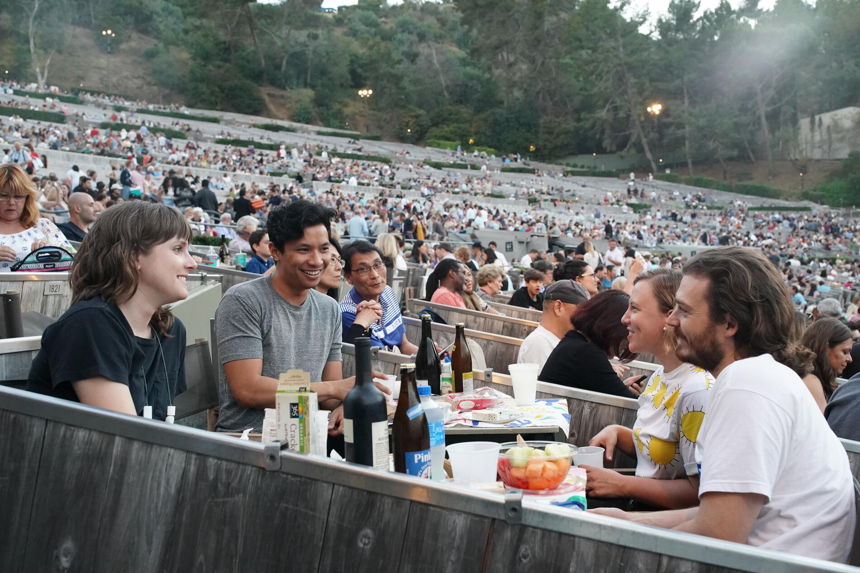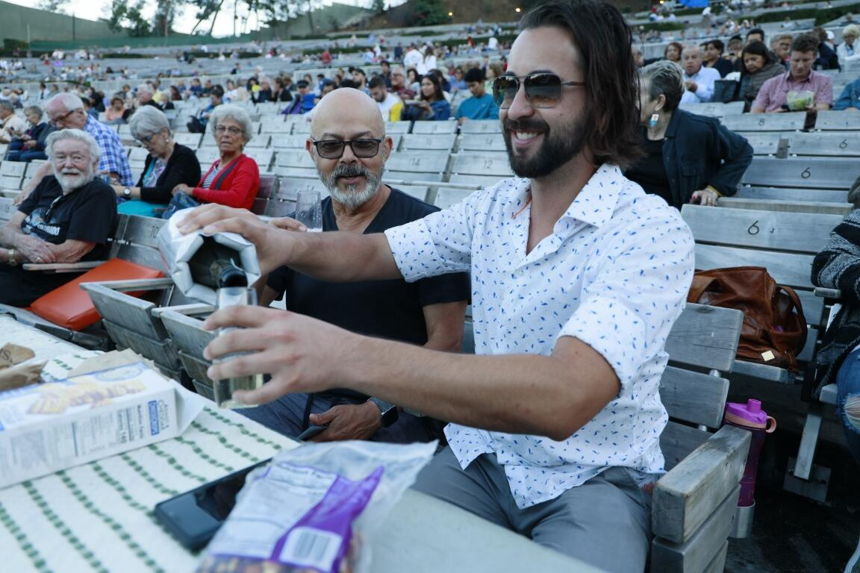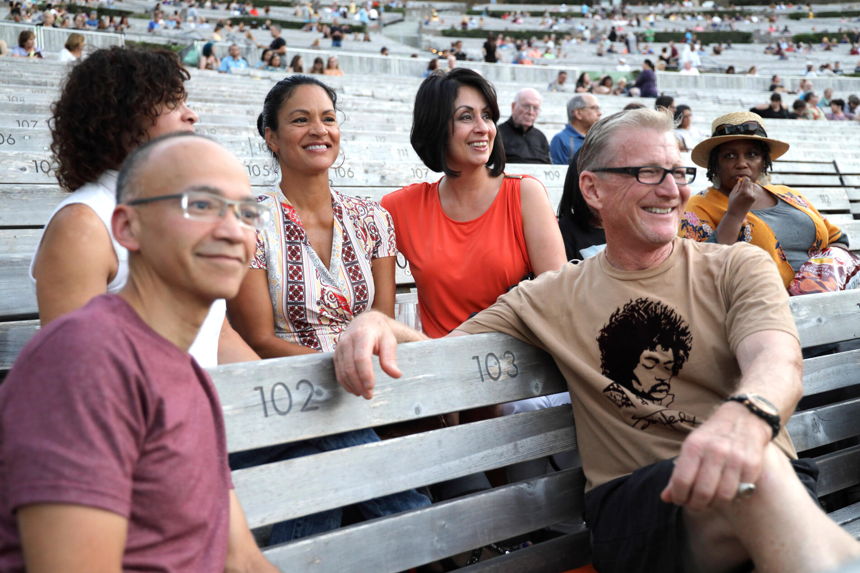 What are the seat options?
There are three types of seating at the Bowl:
Box Seats: canvas-covered collapsible chairs in groups of 4 or 6 surrounded by wooden partitions
Super Seats: stadium-style seats with built-in cup holders set in the center of the theater
Bench Seats: start right next to the Terrace boxes and go all the way to the top
Large video screens on both sides of the stage give you a close-up view no matter where you sit.
Want a bit more comfort? Ask an usher about seat cushion rentals. They're only $1!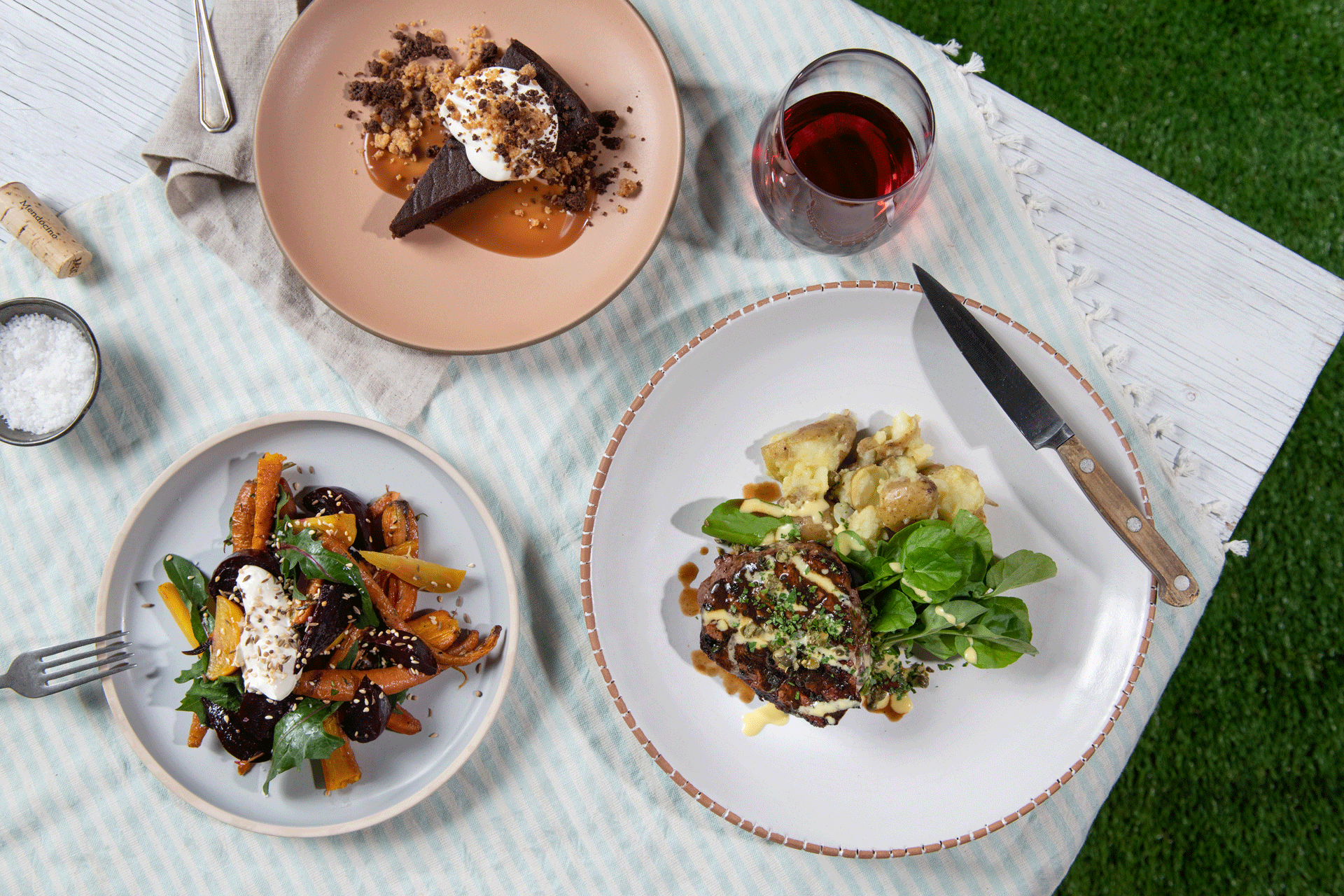 Food + Wine
Enjoying the Bowl's culinary program brought to life by James Beard Award-winning chef Suzanne Goin and restauranteur Caroline Styne is a must!
Here's a quick run-down:
Supper in Your Box Seats: Have you purchased box seats? Order off this menu and take your pick of Suzanne's three-course meals, family-style feasts, à la carte starters, main courses, and desserts, along with Caroline's wine offerings. Food will be served right at your seats.
Picnic boxes: Let us pack your picnic for you! Pre-order to enjoy Suzanne's picnic-perfect menus featuring delicious options for anyone's palette and pick it up in the Plaza Marketplace.
Marketplace: Grab and go from one of our three on-site Marketplaces for a spread of ready-to-eat items.
Street Food & Snacks: Walk up to or put through a mobile order at any of our five food/snack stands located throughout the Bowl. Offerings include gourmet pizza, tacos, specialty all-beef hotdogs, vegetarian and vegan-friendly fare, burgers, BBQ, popcorn, and dessert.
Restaurants: Snag a reservation at Ann's Wine Bar for Caroline Styne's favorite new- and old-world wines paired with Suzanne Goin's signature small-plates menu. Those with seats in the Pool Circle can enjoy an exclusive fine-dining experience styled from Suzanne and Caroline's award-winning restaurant Lucques.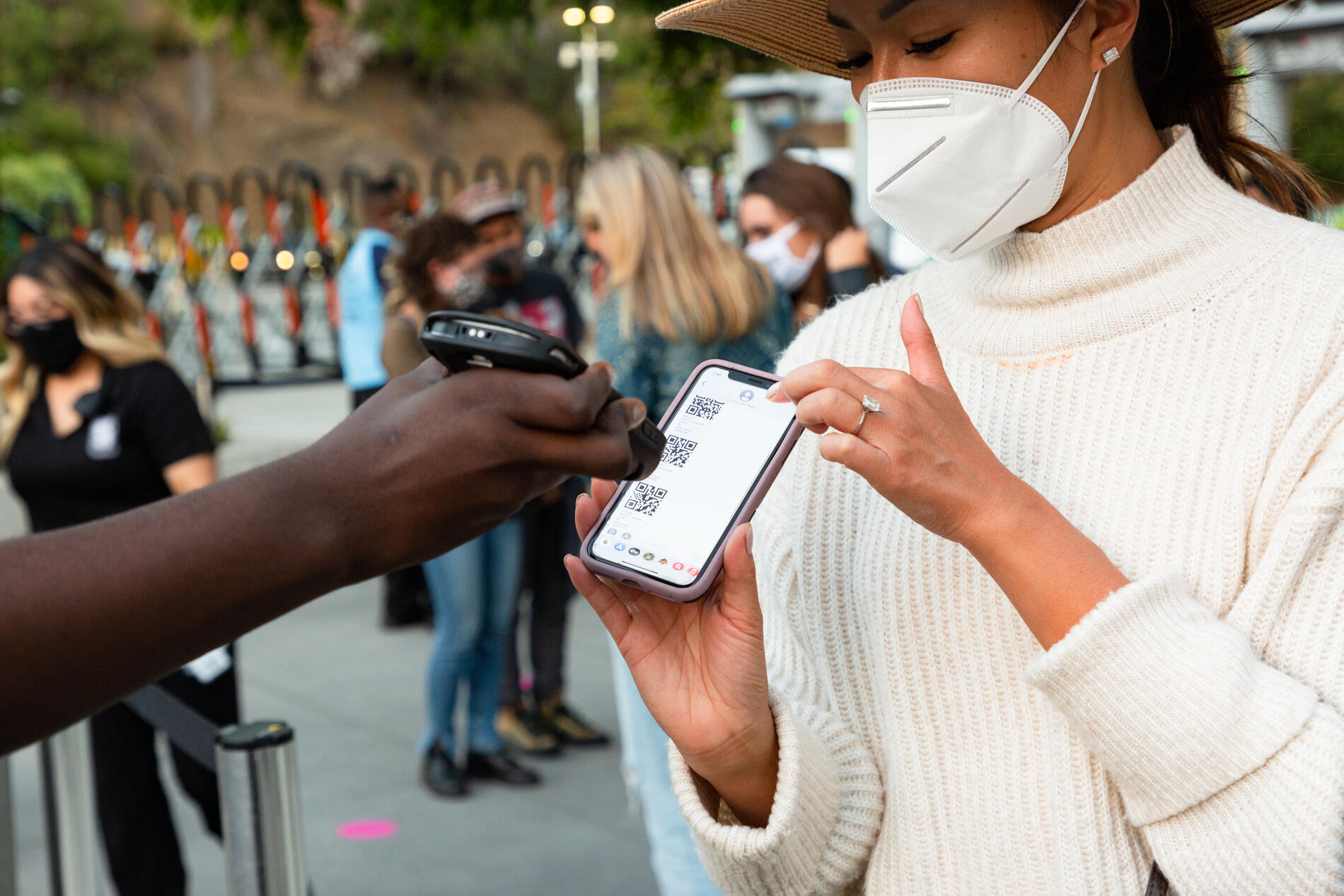 We've gone digital
Tickets at the Bowl are now paperless. Log in to access, share, and scan your tickets via email, text message, Apple Wallet, or the Hollywood Bowl app. Get step-by-step instructions here.
Plus, the new Hollywood Bowl app lets you order food for pick-up, browse the calendar, read the digital program, and more. Available in both Spanish and English. Download here.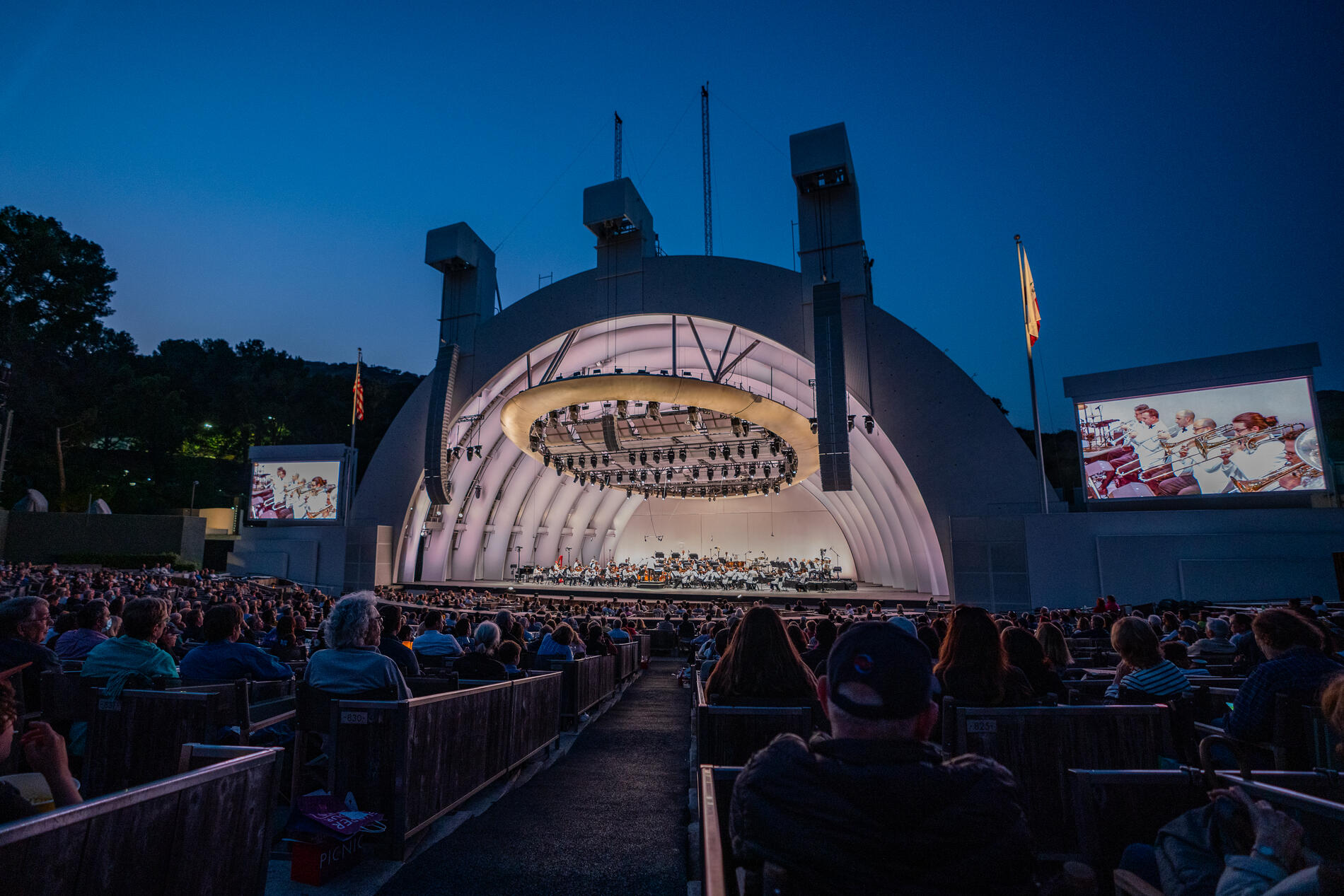 I'm interested in classical music, where do I start?
Our Tuesday and Thursday night concerts are dedicated to classical music under the stars! But classical music fan or not, these concerts are designed for everyone, so it's hard to go wrong. Tuesdays and Thursdays are also a great way to get acquainted with the joys of the Hollywood Bowl; good seats are usually available and parking is easier than on the weekends.
If you're looking for something in particular, check out our online calendar, where you can find concerts featuring your favorite performers, composers, and musical styles. You can use the filter to see concerts in which our Music & Artistic Director, Gustavo Dudamel, is conducting the Los Angeles Philharmonic.
Support the Bowl's future
After the longest hiatus in the Bowl's 100-year history, this non-profit venue needs your support more than ever. Ticket sales provide only a portion of the funds necessary to maintain our exceptional standard of artistic, learning, and community programs. Support the Bowl's future today!
Have a great season!