About the LA Phil's National Composers Intensive 
---
Since 2015, the LA Phil's National Composers Intensive has brought together contemporary American composers, both those who are established and those with careers in the making. The National Composers Intensive demonstrates the LA Phil's commitment to the evolution of living music on a national scale, and supports new music from genesis, to creation, to commission, to performance. These programs serve as models for the creation and performance of new music, which is at the very heart of the Los Angeles Philharmonic's identity.
2019 Program Information
The Los Angeles Philharmonic and the International Contemporary Ensemble (the Ensemble) invite composers 18-30 from all backgrounds to submit examples of their work to be considered as participants in the National Composers Intensive. The program will select seven composers, who will have the opportunity to workshop their pieces, both in New York and in Los Angeles, culminating in a performance at Walt Disney Concert Hall.
Applications for 2019 are now closed.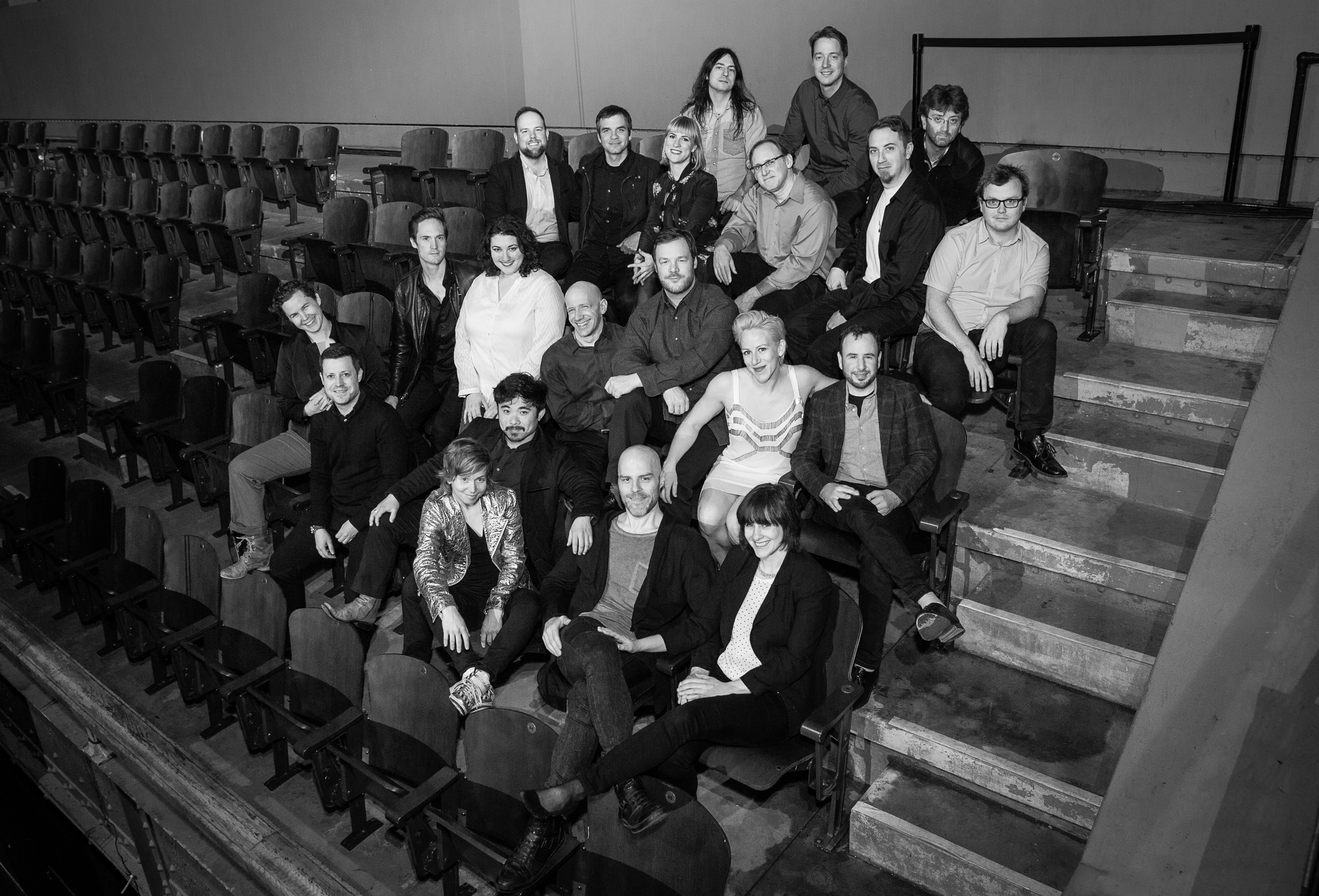 2019 Contributing Ensemble: International Contemporary Ensemble
Much as the LA Phil has a commitment to pushing the boundaries of new music, the Ensemble has a history of developing new work using various methodologies. Recent projects include collaborative creations involving devised works (without score or script), creator-led improvisational workshops, electro-acoustic piece development, instrument/software design, game-music, creative transcription, and songwriting in popular forms alongside (or in lieu of) radical interpretations of traditional notation. As a modular ensemble of eclectic creator-performers, the Ensemble collaborates with the LA Phil in inviting participants to create new, five-to-six-minute works for three-to-nine musicians (with or without conductor) to be performed during Noon to Midnight in June 2019.
Composers will workshop the beginning stages of their works with the Ensemble in New York from March 4-7, 2019. From May 27 - June 1, 2019, the composers and the Ensemble will convene in downtown Los Angeles for rehearsals and final performance. Composers will also have check-in conversations with NCI co-directors before the New York and Los Angeles residencies. Round-trip economy airfare, accommodations, and program costs are covered through the LA Phil's National Composers Intensive.
Participants will:
compose and revise a 5-6-minute work over the course of 4-5 months.
work with composer Andrew Norman, and Rebekah Heller and Ross Karre, Co-Artistic Directors of the Ensemble to rehearse and refine their work.
have their work performed and recorded live in downtown Los Angeles.
network with colleagues and professionals in the field.
attend performances at Walt Disney Concert Hall.
work with guest faculty.
receive a recording of their live performance after the completion of the Intensive. 
Important Dates:
January 4: Application Deadline
January 29: Successful Applicants notified
March 4-7: New York residency
May 27 - June 1: Los Angeles residency
June 1: NCI performance as part of LA Phil's Noon to Midnight