LA Phil 100 at the Bowl
Gustavo Dudamel and the LA Phil cap Celebrate LA! with a star-studded free concert.
No Longer Available
About this Performance
Celebrate LA! ends with a definitive bang at the Hollywood Bowl, as Gustavo Dudamel leads the LA Phil in a free concert featuring special guests Katy Perry, Herbie Hancock, Kali Uchis, and Youth Orchestra Los Angeles (YOLA).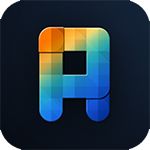 Be Part of the Moment
Join in this visually immersive night using your smartphone! Before you head to the Bowl, download the APPIX mobile app to be part of the incredible visuals that'll light up the Bowl. Available now for iPhone and Android.
Thank you to our sponsors:
Univision, Media Sponsor
KUSC, Media Sponsor
KTWV, Media Sponsor
KPFK, Media Sponsor
K-LOVE, Media Sponsor
KCRW, Media Sponsor
Programs, artists, dates, prices and availability subject to change.