Practicing Identity
July 7

–

10, 2020 • Los Angeles, CA
The YOLA National Symposium brings together educators, administrators, advocates, and other key stakeholders in both Sistema-inspired programs and programs similarly invested in youth and community development through music education.
Over the course of the symposium, participants from around the world share best practices, network with their peers, and explore the challenges and opportunities of empowering young people and communities through music. The symposium will culminate in a performance of the YOLA National Festival Orchestras.
The 2020 Symposium will explore questions of identity. Together, we will ask how who we are impacts the young people and communities we serve. What self-perceptions do teachers and students bring with them into music classrooms? How do intersections of race, class, and culture influence our work? How do we create spaces where young people can bring their full identities to their pursuits in music and leadership?
Attendees will collaborate to address core issues affecting the field of music education, hear from world-renown educators, artists, social justice leaders and youth advocates, and receive hands on training in teaching artistry, youth development, and program design. The YOLA National Symposium invites you to build on your practice through a collective exploration of identity.
Questions? Email YOLA@laphil.org


Important Dates
February 3

Call for proposals opens

March 1

Registration opens
Scholarship Applications open

May 15

Call for proposals closes
Scholarship Application closes

July 7

Pre-Symposium

July 8

Symposium Day 1

July 9

Symposium Day 2

July 10



Symposium Day 3 & YOLA National Festival Performance
Request for Proposals
The YOLA National Symposium seeks to foster a meaningful conversation between educators, administrators, advocates, and other key stakeholders who believe that music education has a powerful role to play in youth empowerment and community development. Proposed sessions should engage all participants in active collaboration and communication in expanding best practices and better understanding challenges in our own programs and across the greater global community of arts education and creative youth development practitioners.
Proposals are due May 15, 2020, and will be reviewed on a rolling basis.
Registration Fees & Schedule
| | | |
| --- | --- | --- |
| Symposium Date(s) | General Rate | El Sistema USA Member Rate |
| Single Day Rate | $50 | $25 |
| 3 Day Symposium | $100 | $50 |
| 3 Day Symposium + 1 Day Pre-Symposium | $125 | $62.50 |
Sample Schedule:
8:00am–9:30am: Breakfast available
9:00am–12:00pm: Morning sessions
12:00pm–1:00pm: Lunch available
1:00pm–5:00pm: Afternoon sessions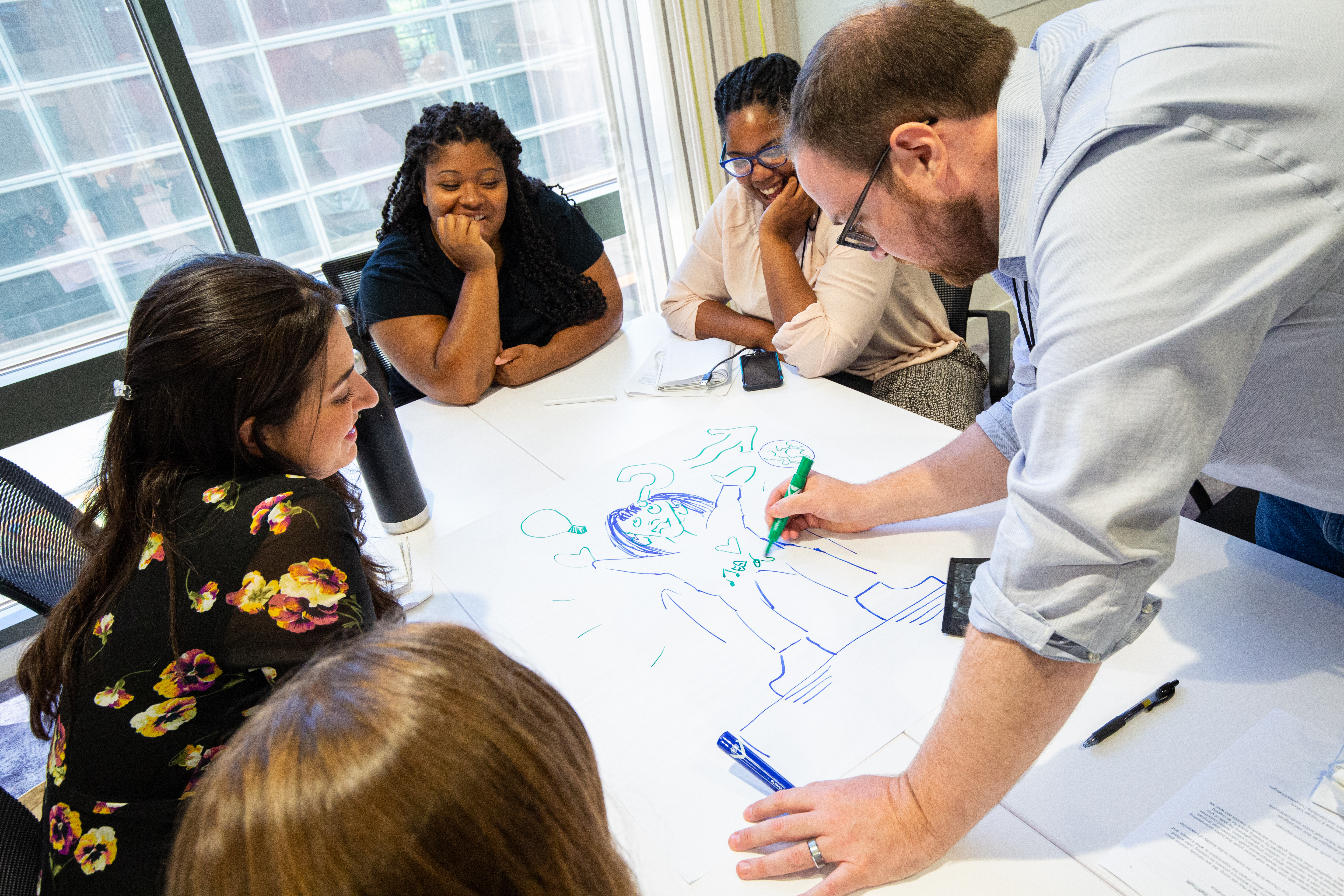 Scholarship Applications
We understand that cost can be a barrier to attendees. We offer a limited number of scholarships for travel and lodging. The scholarship program is designed to support teaching artists and entry- to mid-level administrators with priority given to those whose application responses demonstrate a reflection on symposium themes and content areas and direct application in teaching and administrative practices.
Scholarship recipients will make up a cohort who will engage in an active process of dialog and reflection over the course of the symposium. We hope to create an environment where scholarship recipients are critical thought partners in the YOLA National community. Scholarship recipients may be asked to attend specific sessions and provide written feedback that will help us better serve the music education and youth development fields.
Scholarship applications are due on May 15, and applications will be reviewed on a rolling basis.
Location and Lodging
This year's symposium will be held in Los Angeles, CA. Check back for further information!
Core Content Areas
Youth and Community Voice
How can we bring the voice of those we serve to the center of our practice, from program design?
Creativity
How can we incorporate creativity, improvisation and composition authentically into the orchestral context, from the beginning level through our highest performing ensembles?
Social Justice
How can we actively engage our young people in conversations about race, power, identity, and intersectionality, with a goal of developing practical tools for combatting the socio-economic forces that challenge many of the young people and families we serve?
Artistry
How can we continue to improve our ability to use the unique benefits and opportunities of intensive music instruction to drive increased socio-emotional growth in the young people we serve?
Program Design
How do we create programs that model equity, inclusion, and a true sense of belonging in all aspects of their design and implementation?
Professional Development
How can we provide our teaching artists and staff with the best possible training, both as teachers and as artists, as a means of improving program impact?
Partnerships
How can we increase collaboration nationally and in our own communities to better leverage the unique strengths and interests of the vast network of organizations and individuals seeking positive social change through arts education?