Free COVID-19 Vaccine Clinic
Get your COVID-19 vaccination for free at the historic Hollywood Bowl, home of the Los Angeles Philharmonic!
DATE: Sunday, June 18, 2021
TIME: 10AM to 2PM
LOCATION:
Hollywood Bowl
Monique and Jonathan Kagan Patio
2301 N Highland Ave, Los Angeles, CA 90068
(outdoor event)
BRING: Any proof of identity (even if it is expired)
We will be offering Johnson & Johnson vaccine (single dose) and Pfizer (1st & 2nd dose) for appointments and walk-ups. If you missed your 2nd dose appointment elsewhere, you can get your 2nd dose with us.


Make your appointment NOW to save your spot and help us spread the word!
More Details
Walk ups welcome!
COVID-19 vaccines are free regardless of insurance, immigration status or residency. You will not be asked about your immigration status when you get a COVID vaccine.
Free pair of tickets
The first 400 individuals vaccinated (1st or 2nd dose) at this clinic will receive a Thank You Gift voucher for a pair of tickets to a 2021 concert at the Bowl! The voucher may be redeemed for the concert tickets that same day at the Box Office on-site. A selection of concert dates and performances will be available.
Those vaccinated after the first 400, as well as those already vaccinated (bring proof of vaccination), will be entered into a random drawing for 100 pairs of tickets to a 2021 concert at the Hollywood Bowl.*
Who's eligible?
Recipients 18 and older may select either the Pfizer (1st and 2nd doses) or the Johnson and Johnson (single dose) vaccine.

Those under the age of 18 will receive the Pfizer vaccine (1st and 2nd doses).

ALL PERSONS 12 YEARS & UP ARE ELIGIBLE TO RECEIVE A COVID-19 VACCINE. Minors under the age of 18 must come with a parent or guardian for consent. Vaccines are free and available to all regardless of insurance, immigration status or residency.
* No purchase necessary. 1 entry per individual. Previously vaccinated individuals may enter by showing your completed vaccination card at the Hollywood Bowl. Drawings for tickets will take place on Monday, June 28, 2021 and Monday, July 19.
Parking
Free, non-stacked accessible parking will be available in Lot A. Enter the main entrance of the Hollywood Bowl, off Highland Avenue.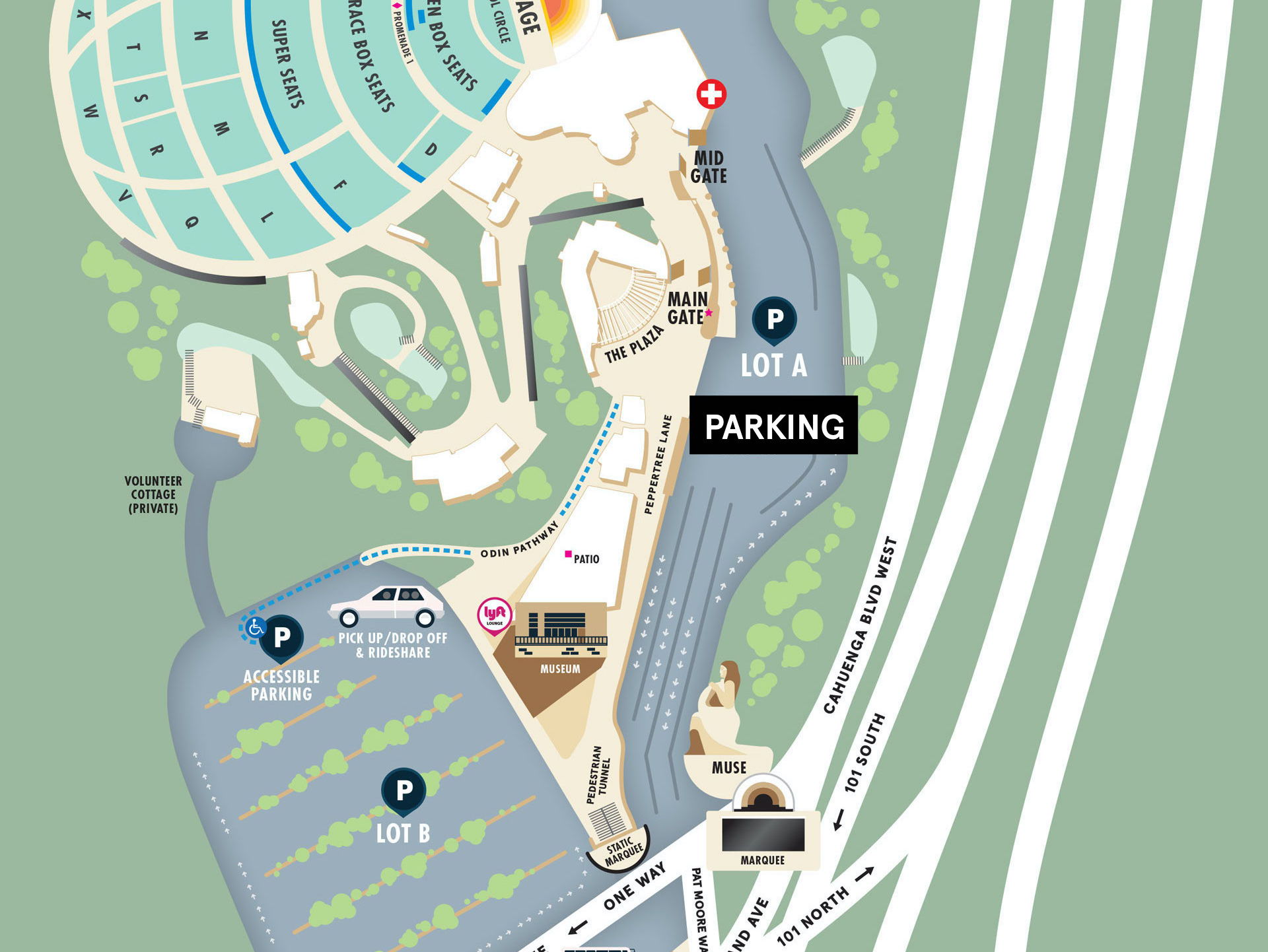 Thank you to our partners!