Hollywood Bowl
2301 N Highland Ave
Los Angeles, CA 90068
DON'T MISS A BEAT
When Should I Arrive?
We suggest arriving at least one hour prior to your performance.
Please refer to the gate time on your concert's detail page for ticketed access to the amphitheater (barring stage delays).
Street Closures:
In an effort to ease cut through traffic, no cars may pass except emergency vehicles on Milner and Camrose at Highland. These closures will be implemented on select show nights. Please see the concert page for more details.


Park & Ride near you
Park near you, in one of our designated Park & Ride Lots. A bus will take you straight to the Bowl! All lots are wheelchair accessible.
Roundtrip bus ride costs $7/person when pre-purchased (fees may apply), $12 cash/person when purchased at the lot (exact change only; employees do not carry change).

Park & Ride tickets are available online until 10am on the day prior to the concert. Tickets will be delivered digitally. Learn more about how to manage your digital tickets at hollywoodbowl.com/digital-tickets. After 10am on the day prior to the concert, tickets may be purchased the night of your concert at the lot.

Tickets are not interchangeable between Park & Ride Lot locations or dates. Only tickets for the current year will be accepted at the Park & Ride Lots.

Passengers with pre-purchased Park & Ride tickets will be given boarding preference, provided they arrive no later than ten minutes prior to their ticketed departure time.

For concerts with pre-shows (Sing-A-Long Sound of Music and Grease Sing-Along), Park & Ride departure times are based upon the start time of the pre-show, not the concert.

The following Park & Ride Lots are not in services this season: Arcadia, Downey, El Monte, Rowland Heights, Sherman Oaks, West LA

Lots and locations subject to change.
Bowl Shuttle near the Bowl
Drive to one of the close-to-the-Bowl shuttle lots, and from there we'll take you almost to your seats! Buses and lots are wheelchair accessible.
Parking is free (except at Hollywood & Highland), and the bus ride costs $6/person round trip.

Shuttle tickets are available online until 10am on the day prior to the concert. When selecting print-at-home delivery (TicketFast for lease events), you must be able to print tickets (mobile tickets will not be accepted). By phone, please allow two weeks for mailing (convenience charges apply). Cash and credit card are acceptable payments at shuttle lots.

Departures begin 2 1/2 hours prior to concert. The last bus departs each lot at concert time.

Valid TAP Cards will be accepted at Ventura and Hollywood & Highland shuttle lots (L.A. Zoo lot not included). The TAP card will be verified and must be valid and active. Travel must have occurred within the last two hours (via bus, subway).

PLEASE NOTE: the Ventura shuttle lot will not be in service this season.
General Parking
See here for parking information for patrons with disabilities
Parking at the Bowl is extremely limited! Arrive early to ensure availability. All parking lots are stack parked and there is no early exit.
Parking lots open three hours before the start of each event. Cashiers accept cash or credit card in all parking lots.
Pricing for LA Phil-Presented Events
Lot A $24 ($23 in advance*)

Lot B $22 ($21 in advance*)

Lots C and D $20

Buses and Limos $55

Motorcycles $10
*Advanced purchase of Lots A and B is subject to availability and must be purchased 10 or more days prior to your event by contacting Audience Services at 323 850 2000 (12PM-6PM) or in-person at the Box Office. Lots C and D are not available for advanced purchase.
Pricing for Lease Events
Preferred $60, Lot A $30 ($29 in advance*)

Lot B $28 ($27 in advance*)

Lots C and D $26

Buses and Limos $55

Motorcycles $10
*Advanced purchase of Lots A and B is subject to availability and must be purchased in person at Hollywood Bowl Box Office up to one day prior to the event.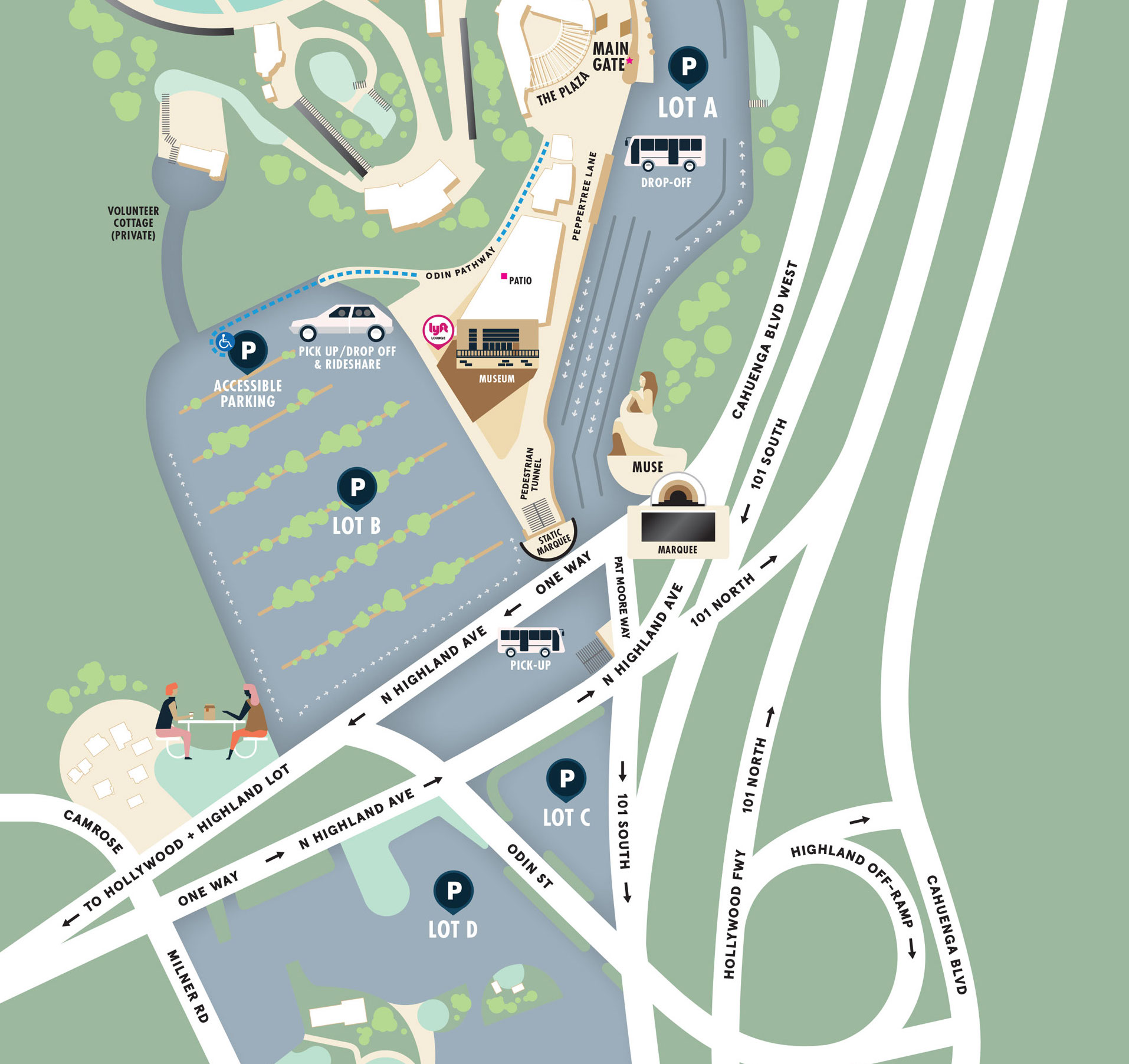 Need a Lyft?
Ride Share and Drop Off
All ride-share, access and drop-off vehicles are welcome in parking Lot B only. Please enter Lot B from Odin Street for easy drop off and pick up access. Patrons may meet their vehicle at the top of the Lot B turnaround once they have ordered their ride, and then exit quickly from there. While waiting for pick-up, enjoy the Lyft Lounge on the Museum Terrace.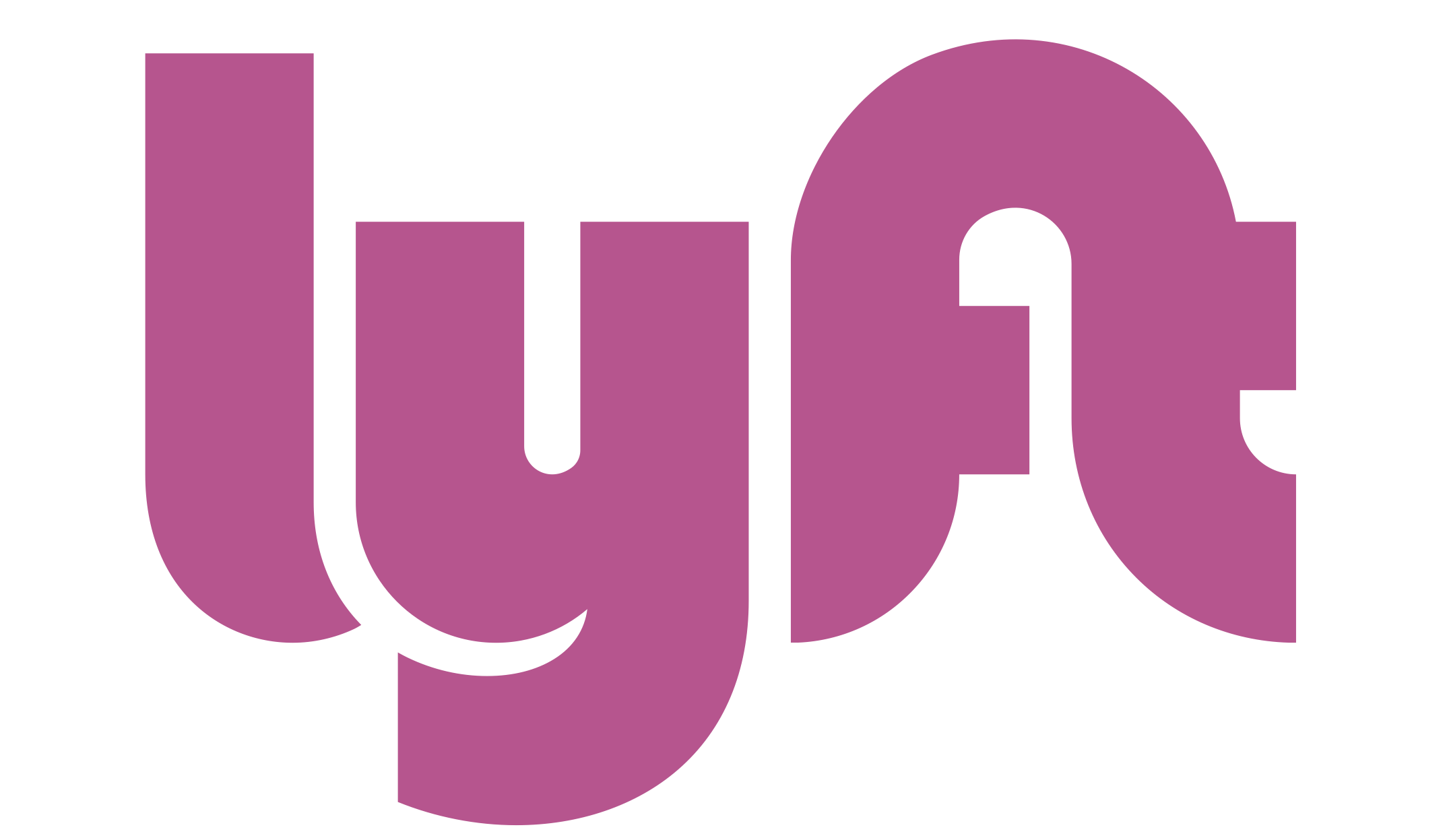 Official Rideshare of the Hollywood Bowl
PREMIER PARKING
Donor Valet Parking
Donor Valet Parking at the Hollywood Bowl is one of the most exclusive and sought-after benefits available to valued donors of the LA Phil and Hollywood Bowl.
Please note that valet parking for lease events is not available in advance and is at the discretion of the visiting artist. When available it can only be purchased by cash for $60 at the entrance to the parking lot. For further information about lease events, visit billsilvaentertainment.com/hollywood-bowl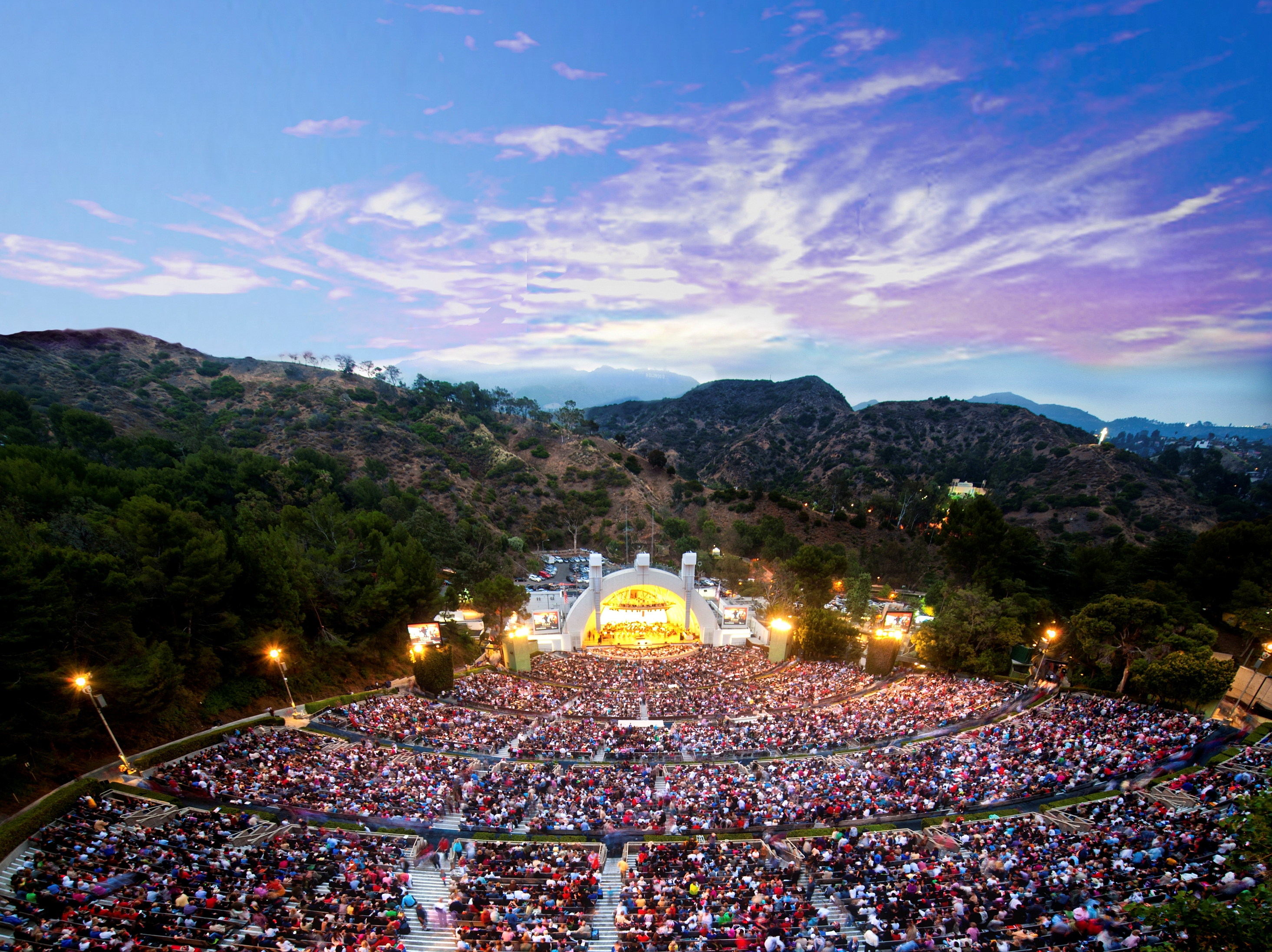 Take the Metro
Take the Metro Red Line to our Hollywood & Highland Shuttle location (valid TAP Cards will be accepted). Plan your trip using the Metro Trip Planner at www.metro.net or call 323 GO METRO (323 466 3876).