House Rules and Code of Conduct
Food and Drink
---
Drinks
For LA Phil-presented events, outside wine and beer are allowed.



For Lease Events notated with "Special House Rules Apply" on the calendar and event pages, outside alcohol is not permitted.

Wine and beer are available for purchase inside the Bowl.

Factory-sealed plastic bottles with non-alcoholic beverages are allowed as long as they're one liter or less.

No glass (including drinking glasses) or aluminum cans, regardless of content.
Not sure if your event is LA Phil-Presented or a Lease Event?
Food
You're welcome to bring your own food to the Bowl.
All containers, picnic baskets, and coolers must be able to fit under your seats or within your box. Containers, picnic baskets, and coolers measuring more than 15 inches wide, 15 inches high, or 22 inches long are not permitted past the ticket gates.

Bag Policy
Bags do not need to be clear but must be able to fit under your seat and measure no more than 15 inches wide, 15 inches high, or 22 inches long.
Prohibited Items
Please note the following restrictions:
No tailgating of any kind

No kegs of any kind.

No vending or vendor villages.

No overnight parking.

No parking without a valid parking pass.

No trailers or campers.

No firearms or weapons (such as tasers or expandable batons).

No cameras with detachable or extended lenses.

No forms of camera stands (including monopods).

No selfie sticks.

No audio/video recording devices.

No GoPros.

No drones.

No laser pointers or glow sticks.

No umbrellas (concerts are performed rain or shine).

No electronic devices, such as iPads, tablets, or laptops.

No chairs.

No fireworks or other incendiary items.

No throwable items of any kind, such as frisbees, balls, or beach balls.

No signs.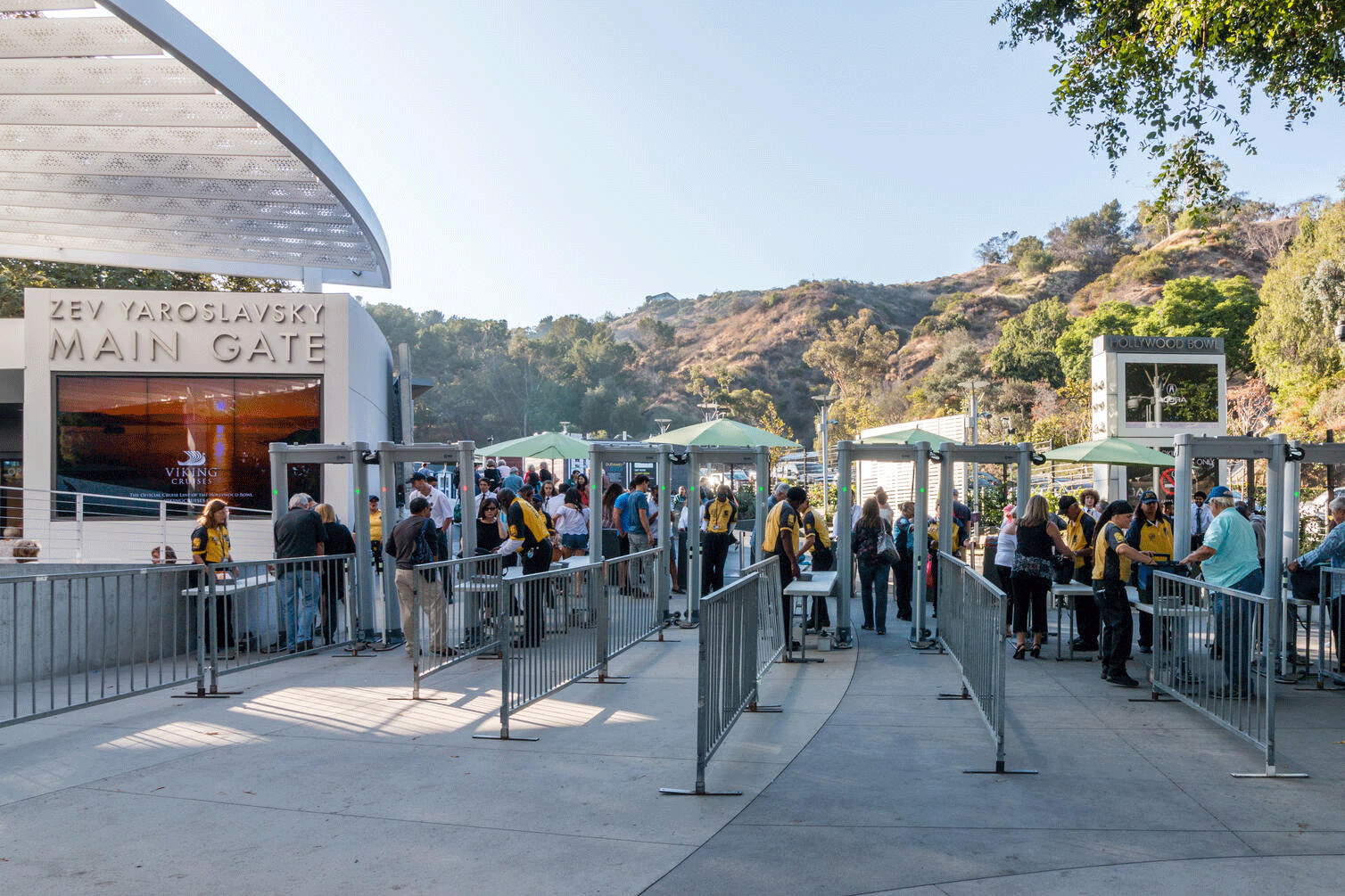 Security
You can discreetly report any incident by texting 'BOWL' to 69050.
The Bowl has implemented metal detectors to enhance the safety and enjoyment of everyone. Please give yourself ample time to get to your seats. We recommend arriving to the gates at least 30 minutes prior to event start time.
Metal detectors are at all entrance points, and the process is similar to what you're used to at major stadiums and arenas. Before passing through the detectors, all bags, hats, portable electronics, and any large metal items should be removed and shown to the attendants. Belts, coins, keys, and wallets can stay on your person or in your pockets.
Customer Code of Conduct
Hollywood Bowl attendees are responsible for their own conduct, as well as the conduct of their guests or persons using their tickets. Venue staff strive to maintain an atmosphere where all in attendance can enjoy the event. Attendees and their guests in violation of the Customer Code of Conduct may be subject to ejection without a refund, arrest, and/or loss of ticket privileges for future events.
If someone's behavior around you becomes disruptive or violates the Customer Code of Conduct, you can report the incident to the nearest usher or security person or simply text "BOWL" to our Courtesy Concern Line at 69050.
Our staff are trained to intervene when necessary and to use their best discretion to ensure attendees who ignore the Customer Code of Conduct don't interfere with others' enjoyment of the event.
Be respectful of patrons and staff.

Refrain from using foul/offensive language, fighting, obscene gestures, throwing objects, and engaging in other behavior detrimental to the experience of other patrons and artists.

Avoid blocking the view of other patrons.

Don't interfere with the event or the performers in any way.

Don't stand on seats or any other building structure.

Don't block the aisles.

Don't occupy a seat or remain in an area for which you don't possess a valid ticket. You must show staff your ticket if they request it at any time during the event.

Don't jump on the stage or passerelle.

Smoke in designated areas only.

Consume alcoholic beverages in a responsible manner.

Comply with requests from staff regarding the venue's operational and emergency procedures.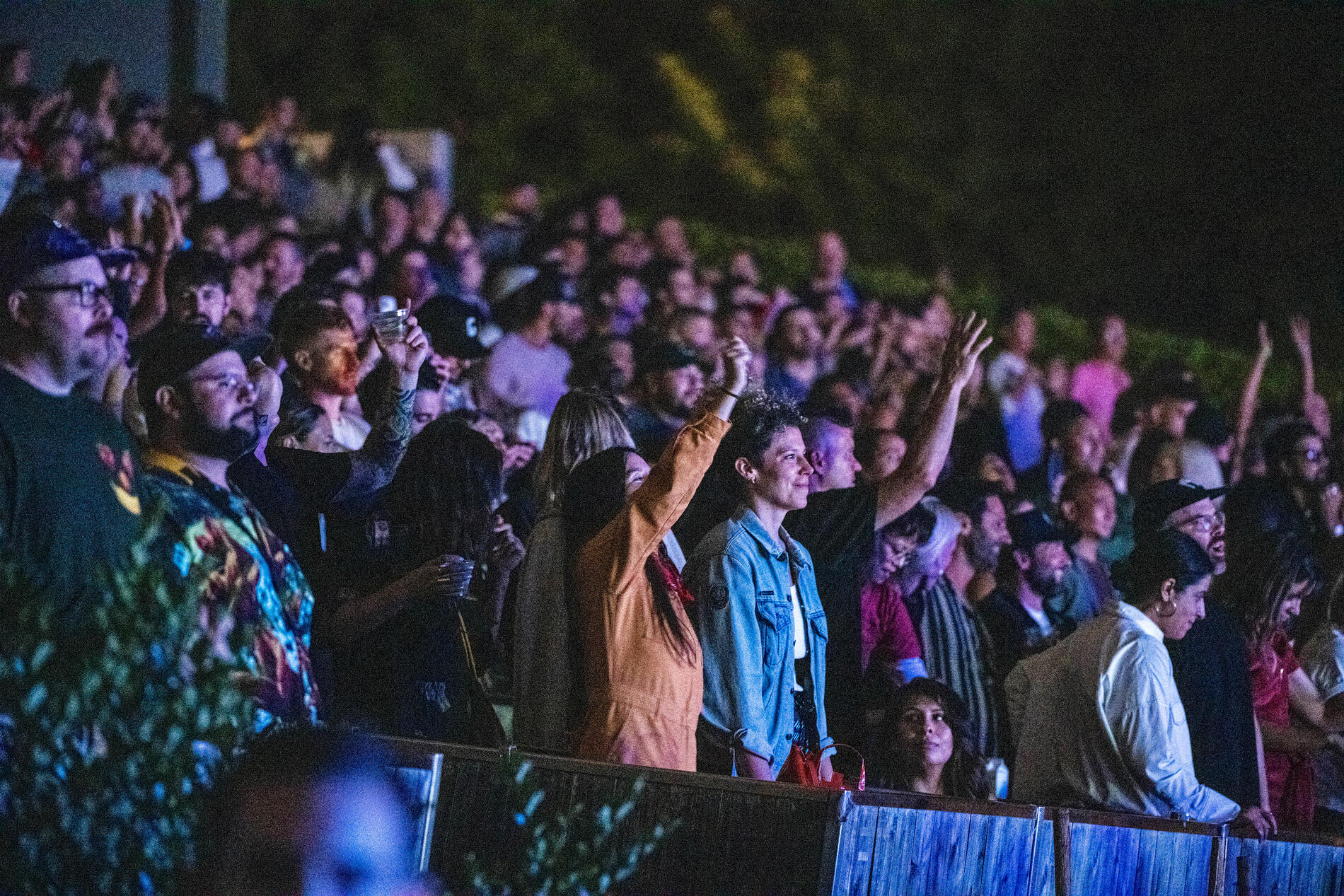 Seating
For the safety of all our patrons, and to comply with fire regulations, the aisles and walkways of the Hollywood Bowl must remain clear at all times.

As a courtesy to the performers and the audience, latecomers won't be seated until the earliest appropriate opportunity in the concert, which is at the discretion of management.

Please note that certain events are performed without intermission. Therefore, no late seating can be offered at those concerts.

Only occupy a seat or remain in an area for which you possess a valid ticket. You must provide your ticket upon request.

Avoid blocking the view of others. During some concerts, and occasionally at the artist's suggestion, guests will be permitted to stand immediately in front of their own seats during some parts of the performance. On those occasions, standing may continue but please be respectful of others and try to avoid blocking their view.

There's no minimum age for admittance but all patrons two years and older must have a ticket.

Unnecessary noise or movements during a concert distract not only your fellow audience members but also the performers. Patrons (and their children) who make such disruptions may be removed from the theater.

Children's Attendance
Although there's no minimum age for admittance, many evening concerts aren't suitable for young children. Children should be able to sit quietly through a concert.
Children ages 2 and up must have a ticket to enter the theater and must sit in the seat indicated on the ticket. Children under 2 years of age do not need a ticket.
Strollers are allowed in the venue and limited storage is available at each promenade. Ask house staff near your seats for assistance.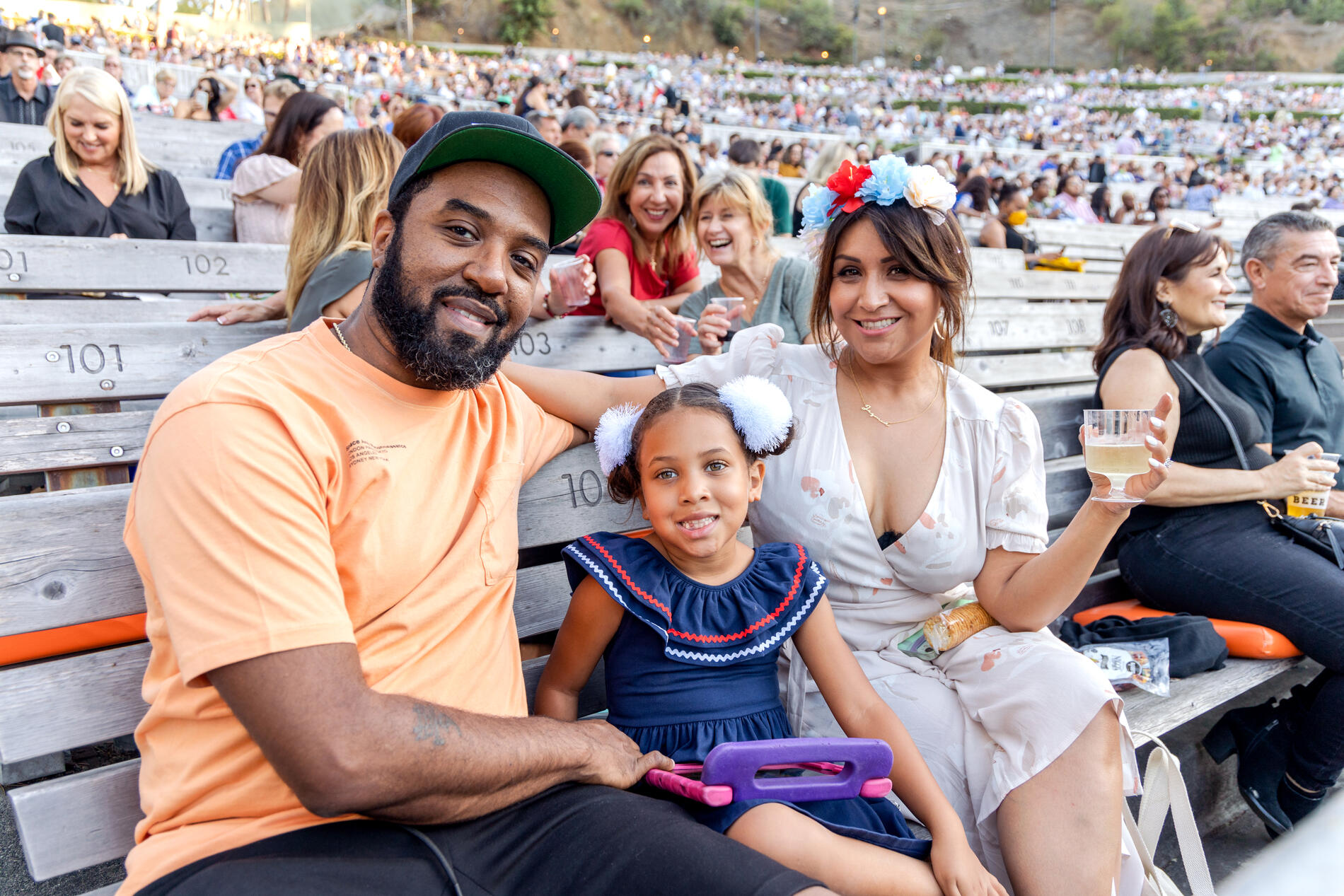 Health and Safety
It's recommended that all guests, 6 months and older, either be fully vaccinated or obtain a negative COVID-19 viral test prior to entry, but it is not required.  
Masks are recommended but not required at the Hollywood Bowl and on Park & Ride buses and Shuttles.
Smoking Policy
Smoking is not permitted on the Hollywood Bowl grounds, except in designated areas. Violators are subject to removal. Smoking in any other areas could lead to a misdemeanor arrest. Refer to our map to find areas at the Bowl designated for smoking.