The Museum is a celebration of one of Los Angeles' most historic landmarks - a venue that has played a major role in music and entertainment, and has helped shape the careers of some of the most famous performers of the 20th and 21st centuries.
The Museum opened in 1984 in what was originally the Tea Room. It was completely rebuilt as the Edmund D. Edelman Hollywood Bowl Museum in 1996 to provide a historical context for this iconic venue.
Located at the bottom of Peppertree Lane, the Hollywood Bowl Museum is the first building visitors see upon entering the grounds from Highland Avenue.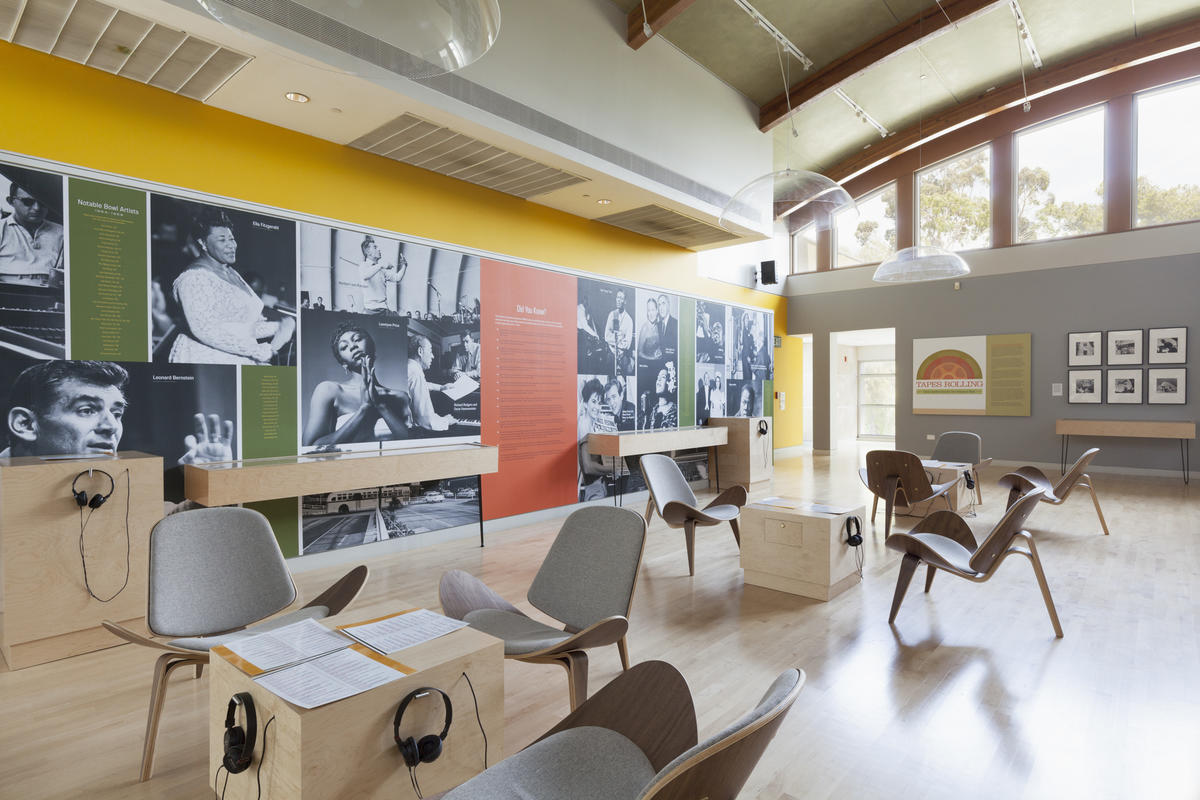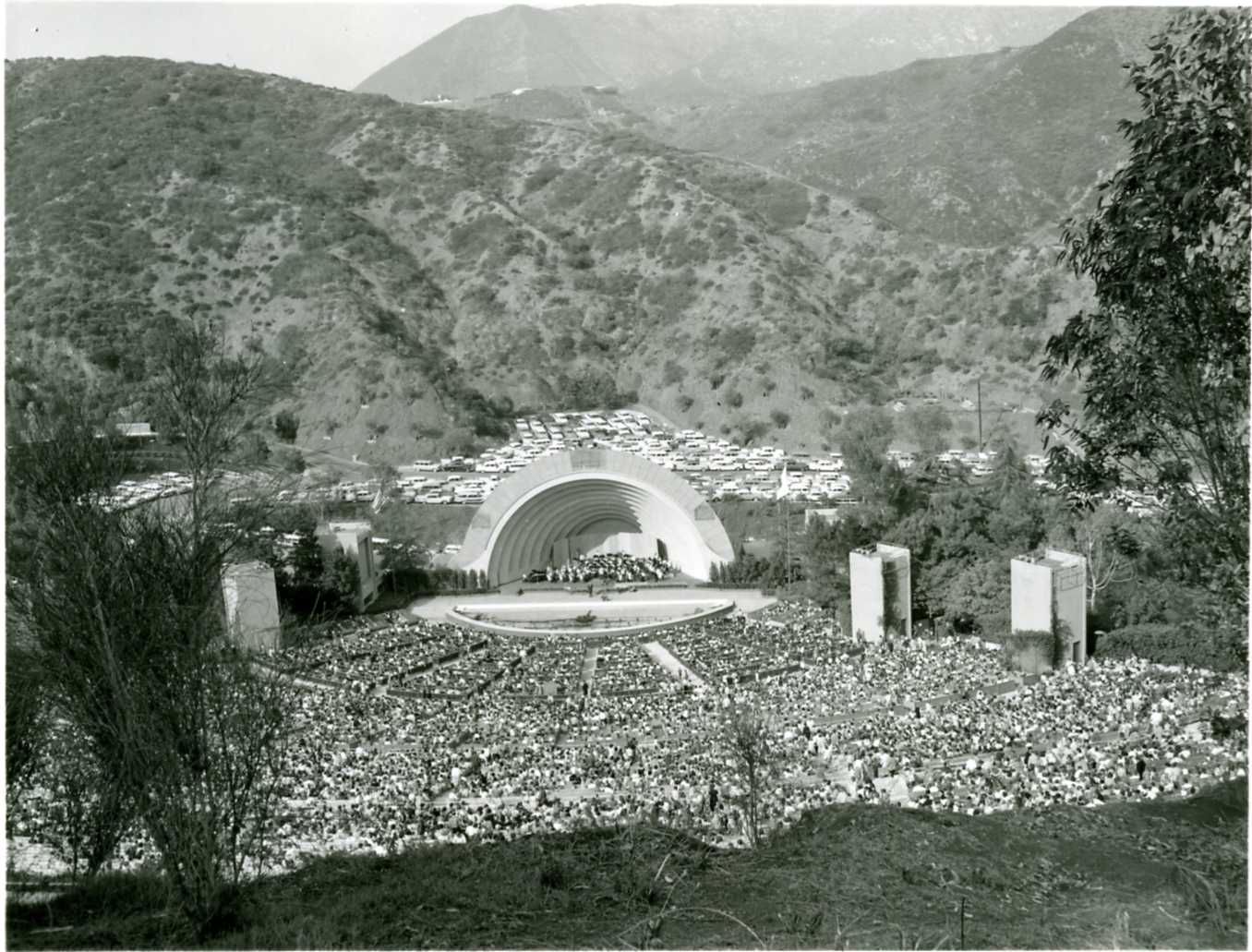 Featured Exhibitions
---
The multi-level museum boasts unique, in-depth exhibitions for both first time visitors and returning Hollywood Bowl enthusiasts to enjoy collections of historical media and artifacts from the archives. The main floor of the museum houses the permanent exhibition, Hollywood Bowl: Music For Everyone, while the second floor is home to rotating exhibitions related to specific eras and events from the Hollywood Bowl's 100-year institutional history.
Museum Hours and Admission
---
Admission
FREE all year
Off-Season Hours
(Mid–September through June, exact dates variable by season)
Tuesday–Friday: 10AM - 5PM
Saturday–Monday: closed
Closed: Thanksgiving Day, Christmas Day, and New Year's Day


Summer Hours
(June–September, exact dates variable by season)
Monday: 4 hours prior to show time
Tuesday–Saturday: 10AM - show time
Sunday: 4 hours prior to show time
Self-Guided Tour
---
The Bowl Walk is a fun, self-guided tour for visitors of all ages. It features 10 photographic displays throughout the property, presenting information on the cultural events, history, natural environment, and architecture of the Hollywood Bowl, a Los Angeles historic landmark. The walk is a great option for the visitors who do not have a large enough group for a docent-led tour, who enjoy self-led tours, or who are visiting the Bowl on days the Museum is closed.
The Hollywood Bowl is the first amphitheater in California to be certified as an Audubon Society Cooperative Sanctuary for its efforts to conserve resources and promote conservation. To learn more about the Hollywood Bowl's Green Initiatives click here.