Daníel Bjarnason
Composer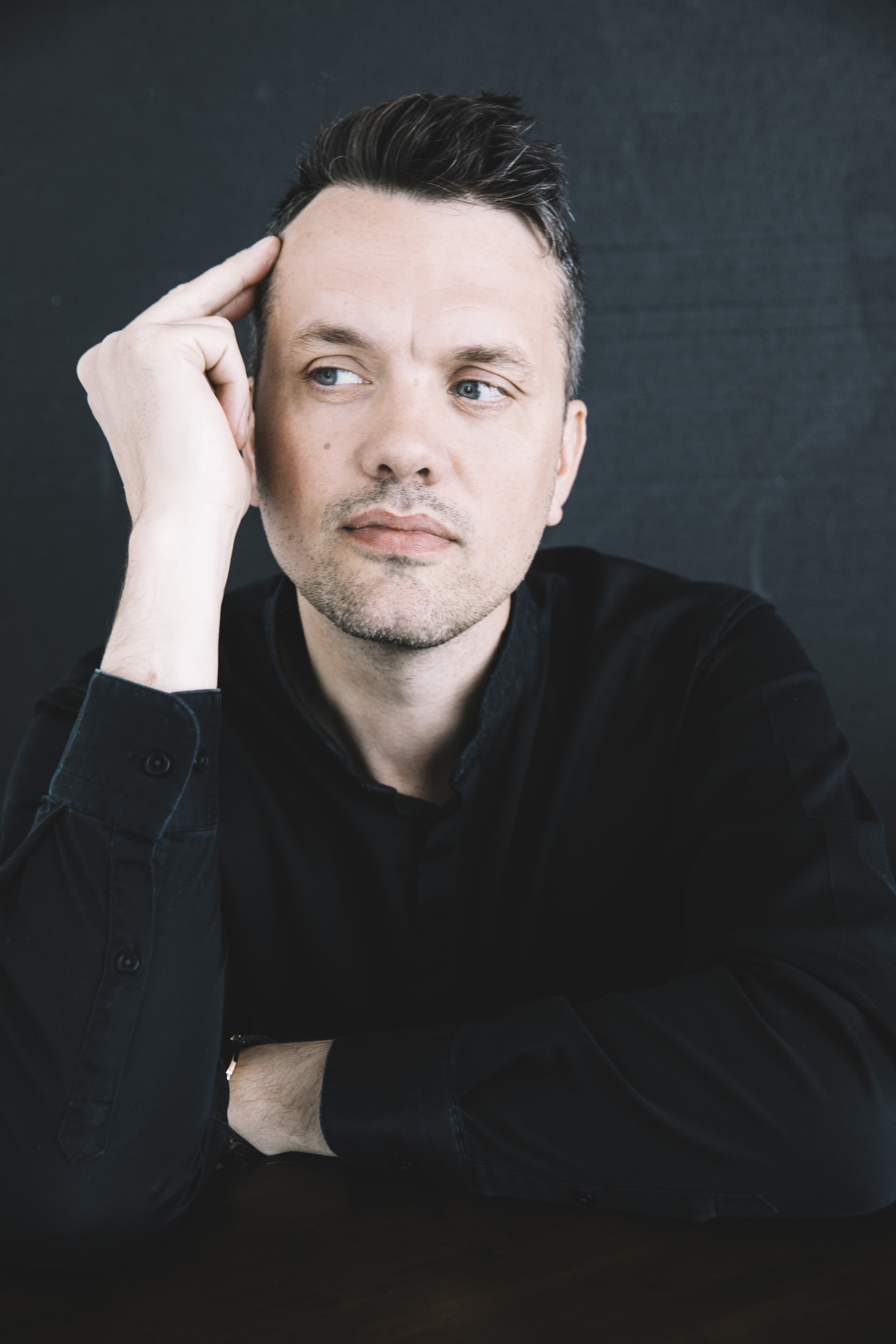 Icelandic conductor, curator and composer Daníel Bjarnason's music has been described as "coming eerily close to defining classical music's undefinable brave new world" (Time Out New York). He is currently Composer-in-residence at the Muziekgebouw Frits Philips Eindhoven and was until the end of 2017 Artist-in-Residence with the Iceland Symphony Orchestra.
Making his conducting debut this season with Tokyo and Toronto symphony orchestras, and Turku Philharmonic, Bjarnason has previously appeared with the Los Angeles and BBC Philharmonic orchestras, Iceland Symphony Orchestra, London Sinfonietta, Ulster Orchestra, Sinfonietta Cracovia, and The Icelandic Opera.
Bjarnason's latest orchestral work, Violin Concerto, written for Pekka Kuusisto and co-commissioned by the Los Angeles Philharmonic and Iceland Symphony Orchestra, saw its world premiere at the Hollywood Bowl in August 2017, conducted by Gustavo Dudamel. Further performances with Kuusisto took place during the Autumn in Dortmund, Frankfurt, Brussels and London, with the Philharmonia Orchestra and Esa-Pekka Salonen, and in Paris with Orchestre de Paris and Osmo Vänskä.
Other commissions this season include a piano trio, White Flags, commissioned by Storioni Festival, Muziekgebouw Eindhoven, a work for the Los Angeles Children's Choir and a new work for 12 Horns, We Came in Peace (for All Mankind) commissioned by The Holland Festival.
A busy year 2017 saw his first opera premiered by the Danish National Opera in Aarhus, as part of the celebrations for Aarhus 2017 – European Capital of Culture. Based on the Susanne Bier film Brothers, it was directed by Kasper Holten, with stage design by Steffen Aarfing and a libreto by Kerstin Perski. Bjarnason will conduct a revival of the same production in Iceland in June 2018.
A co-curator of the Los Angeles Philharmonic's Reykjavik Festival, Bjarnason featured as conductor and composer in Los Angeles in April 2017. The eclectic 17-day festival presented numerous commissions, including Haukur Tómasson's Piano Concerto for Víkingur Olafsson and Páll Ragnar Pálsson's Cello Concerto for Sæunn Thorsteinsdóttir, and performances from Sigur Rós with the Los Angeles Philharmonic; Björk; Valgeir Sigurðsson, Nico Muhly and Ben Frost; Múm; amiina; JFDR; Skúli Sverrisson with Ólöf Arnalds; Jóhann Jóhannsson with the American Contemporary Music Ensemble; Schola Cantorum Reykjavík choir; as well as educational concerts with Maximus Musicus.
The multi-disciplinary festival hosted throughout exhibitions from visual artists such as Shoplifter (Hrafnhildur Arnardóttir) and Siggi Eggertsson, the U.S. premiere of a film by Xárene Eskandar with music from Bjarnason, and the digital exhibition "Björk Digital".
He also conducted the world premiere of First & Last Men, a multimedia work by the late Oscar-nominated Icelandic composer Jóhann Jóhannsson for the Manchester International Festival, narrated by Tilda Swinton and performed by the BBC Philharmonic. Later this year, he will conduct the London premiere at the Barbican performed by the London Symphony Orchestra.
With music performed by conductors such as Gustavo Dudamel, John Adams, Esa-Pekka Salonen, Osmo Vänskä, James Conlon, André de Ridder, Louis Langrée and Ilan Volkov in venues such as Walt Disney Concert Hall, Lincoln Center, Harpa and Barbican, his versatility has also led to collaborations with a broad array of musicians outside the classical field including Sigur Rós, Ben Frost, Brian Eno, Hjaltalín and Efterklang. Recent commissions include works for Cincinnati Symphony Orchestra, Rambert Dance Company, Britten Sinfonia, Jennifer Koh, So Percussion, Calefax and the Calder Quartet.
His work has been recognised on numerous occasions. In February 2018 Bjarnason won the 8th Harpa Nordic Film Composers Award for the soundtrack of the Icelandic film Under the Tree. In 2016 he received the award for Best Performer at the Icelandic Music Awards for their performance of Peter Grimes with the Iceland Symphony Orchestra and Iceland Opera, and Composer of the Year in 2013, for his works The Isle Is Full of Noises and Over Light Earth. Also in 2013, he and Ben Frost won the Edda Award for best soundtrack for their score to film The Deep, directed by Baltasar Kormákur. Previously he won Best Composer/Best Composition in 2010 for Processions.
After studying piano, composition and conducting in Reykjavík, Daníel Bjarnason pursued further studies in orchestral conducting at University of Music Freiburg. Daniel is a member of Bedroom Community, the Icelandic record label and close-knit collective comprising nine like-minded, yet diverse musicians from different corners of the globe.
Daníel Bjarnason is published by Peters Edition.