THE MOVIE MUSIC OF SPIKE LEE & TERENCE BLANCHARD
Composer and trumpeter Blanchard will be joined by the
Los Angeles Philharmonic, conducted by Thomas Wilkins,
with special guest vocalists Lalah Hathaway and Tarriona "Tank" Ball
Celebrating more than 30 years of collaboration
on some of the greatest films ever made
March 18 at Walt Disney Concert Hall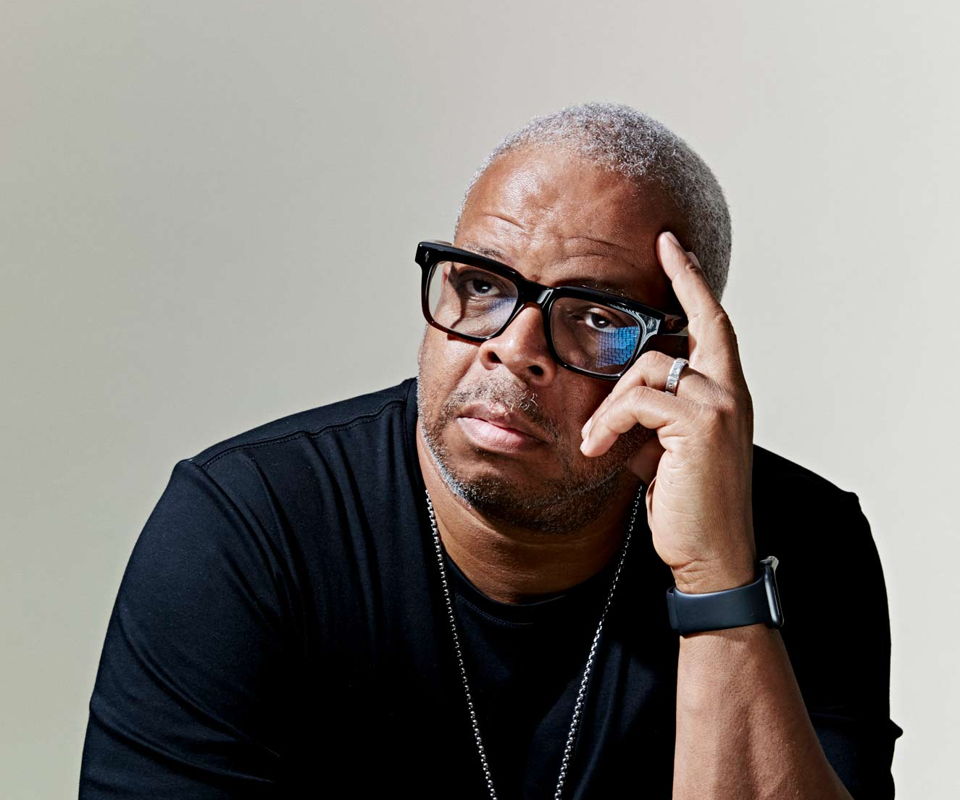 LOS ANGELES (Feb. 23, 2023) – The Movie Music of Spike Lee & Terence Blanchard celebrates the more than 30-year collaboration between the uncompromising filmmaker and the brilliant trumpeter and composer, whose lush scores augment the humanitarian spirit and political heart of Lee's classic movies, on Saturday, March 18, at 8 p.m., at Walt Disney Concert Hall.
The performance will showcase the iconic music at the hands of the internationally renowned trumpeter Blanchard, joined by Thomas Wilkins conducting the Los Angeles Philharmonic and guest vocalists, the five-time GRAMMY® Award-winning singer-songwriter Lalah Hathaway and Tarriona "Tank" Ball, lead singer of the GRAMMY®-nominated New Orleans-based R&B band Tank and the Bangas.
Conceived to explore the intersection of jazz, R&B, funk and fusion, Blanchard's quintet The E-Collective will also be featured, with Charles Altura on guitar, Taylor Eigsti on piano and keyboards, Dale Black on bass and Oscar Seaton on drums. Specially curated images of Spike Lee's films will be projected throughout the performance.
After Blanchard performed on soundtracks for Lee's movies including Do the Right Thing (1989) and Mo' Better Blues (1990), Lee asked him to compose the scores for his films beginning with Jungle Fever (1991). Since then, Blanchard has written the scores for most Spike Lee Joints, including 17 films and three television projects.
From his expansive work scoring Lee's films ranging from the documentary When the Levees Broke (2006), about Blanchard's hometown of New Orleans during the devastation from Hurricane Katrina, to the epic Malcolm X (1992) and their most recent collaboration, Da 5 Bloods (2020), Blanchard has interwoven melodies that created strong backdrops to human stories.
Regarding his consistent attachment to artistic works of conscience, Blanchard confesses, "You get to a certain age when you ask, 'Who's going to stand up and speak out for us?' Then you look around and realize that the James Baldwins, Muhammad Alis and Dr. Kings are no longer here ... and begin to understand that it falls on you. I'm not trying to say I'm here to try to correct the whole thing, I'm just trying to speak the truth."
Blanchard has been nominated for two Academy Awards® for composing the scores for Lee's BlacKkKlansman (2018), for which Lee won the Oscar® for adapted screenplay, and Da 5 Bloods. Blanchard won a GRAMMY® for Best Instrumental Composition for writing "Blut Und Boden" (Blood and Soil), from BlacKkKlansman.
A seven-time GRAMMY® Award winner, Blanchard won the 2023 GRAMMY® for Best Opera Recording for Fire Shut Up in My Bones, his second opera and the first by an African American composer to premiere at the Metropolitan Opera. Blanchard has been a consistent artistic force for making powerful musical statements concerning painful American tragedies, past and present.
Academy Award® winner Lee is a director, writer, actor, producer, author and New York University tenured professor whose body of work, spanning more than three decades, continues to grow. He has directed and produced more than 30 films and continues to create cinematic works of art that display his skill and ability to showcase outspoken and proactive socio-political critiques that challenge cultural assumptions about race, class and gender identity.
"The Movie Music of Spike Lee & Terence Blanchard" was originally planned as part of the LA Phil's Power to the People! Festival in March 2020, but the event was canceled due to the pandemic.
Tickets are available for purchase online at laphil.com or by phone at 323 850 2000. Programs, artists, dates, prices and availability are subject to change.
# # #
About the LA Phil
Under the leadership of Music & Artistic Director Gustavo Dudamel, the LA Phil offers live performances, media initiatives and learning programs that inspire and strengthen communities in Los Angeles and beyond. The Los Angeles Philharmonic orchestra is the foundation of the LA Phil's offerings, which also include a multi-genre, multidisciplinary presenting program and such youth development programs as YOLA (Youth Orchestra Los Angeles). Performances are offered on three historic stages—Walt Disney Concert Hall, the Hollywood Bowl and The Ford—as well as through a variety of media platforms. In all its endeavors, the LA Phil seeks to enrich the lives of individuals and communities through musical, artistic and learning experiences that resonate in our world today.