LA PHIL ANNOUNCES ADDITIONS TO HOLLYWOOD BOWL 2023 SEASON
NEW SHOW ADDED:
JOHN LEGEND
An Evening with John Legend: a night of songs and stories
Saturday, September 23, at 8PM
ARTIST ADDITIONS:
En Vogue (July 12)
The String Queens (July 19)
Devendra Banhart (August 12)
Create Your Own Ticket Packages On-Sale Today at 10AM PST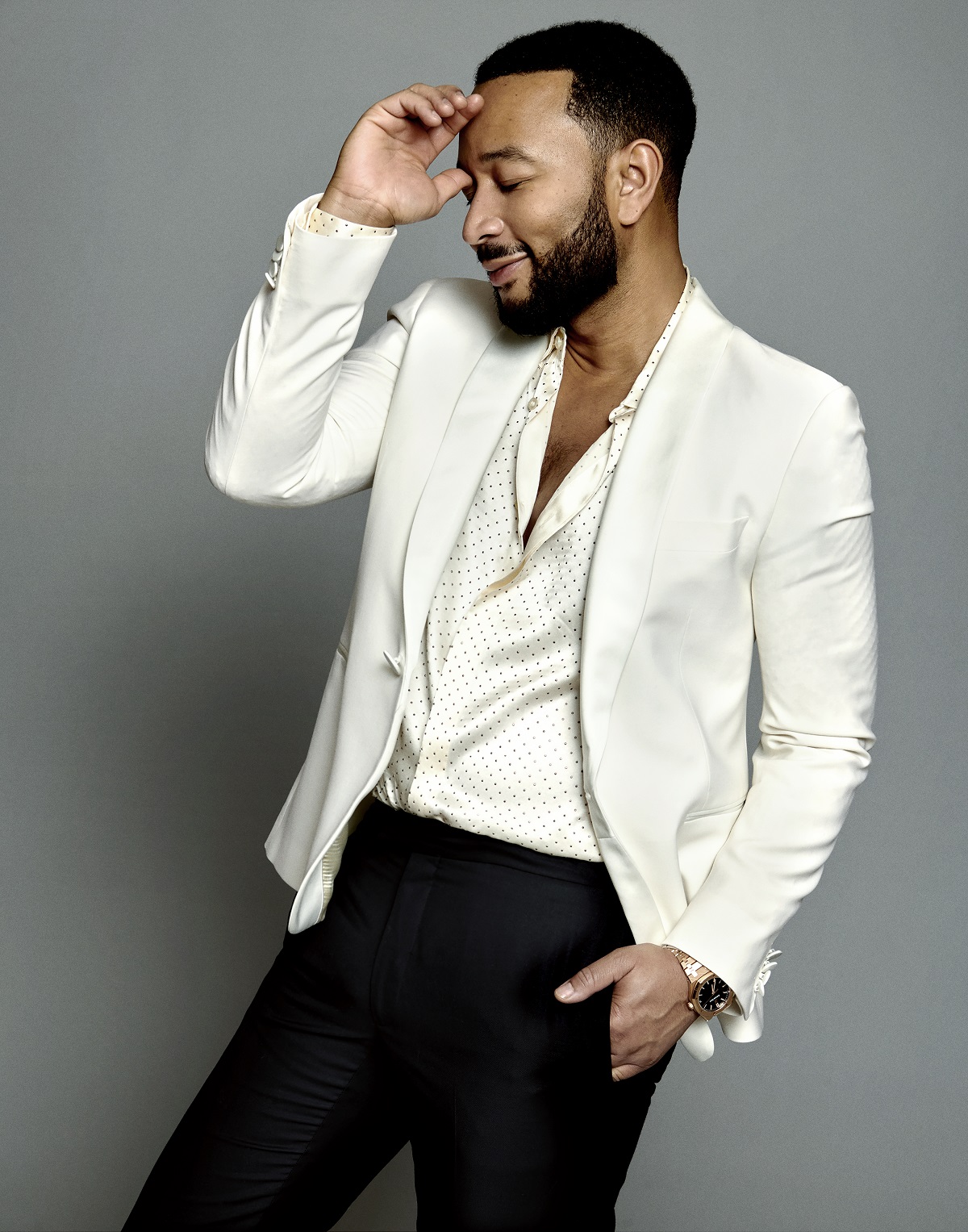 LOS ANGELES (March 14, 2023) – Today the LA Phil announced additions to the 2023 Hollywood Bowl summer season.
On Saturday, September 23, John Legend will reprise his recent sold-out performances at Walt Disney Concert Hall with a special one-night-only concert at the Hollywood Bowl. An Evening with John Legend: a night of songs and stories at the Hollywood Bowl will feature Legend, joined by full orchestra and gospel choir, performing spectacular reimaginings of his greatest hits as well as selections from his album LEGEND (Solo Piano Version), recently released via Republic Records.
In addition, several new artists have been confirmed to perform at the Hollywood Bowl, including En Vogue opening for Charlie Wilson (July 12), The String Queens opening for Diana Krall (July 19) and Devendra Banhart opening for Carla Morrison (August 12).
Today, Tuesday, March 14, 2022, at 10AM PDT, "Create Your Own" packages go on sale. These special subscriptions allow fans to create a season of three or more concerts that suit their individual taste, schedule and budget. The Hollywood Bowl Box Office opens for single ticket sales Tuesday, May 2, 2023.
For additional information, please visit: http://www.hollywoodbowl.com/
###
ABOUT JOHN LEGEND
Multiplatinum artist John Legend has garnered twelve Grammy Awards, an Academy Award, a Golden Globe Award, a Tony Award, and an Emmy Award, making Legend the first African American man to earn an EGOT. Legend has released eight celebrated albums over the course of his career, including Get Lifted (2004), Once Again (2006), Evolver (2008), Love in the Future (2013), Darkness and Light (2016), A Legendary Christmas Deluxe (2019), Bigger Love (2020), LEGEND (2022) and most recently, LEGEND (Solo Piano Version) (2023). Last year, Legend wrapped his critically acclaimed Las Vegas Residency entitled "Love In Las Vegas," which began in the spring of 2022 at Zappos Theater at Planet Hollywood Resort & Casino. Legend was previously a judge on the Emmy-nominated show The Voice and a principal in Get Lifted Film Co., serving as an Executive Producer for projects such as Giving Voice, Jingle Jangle: A Christmas Journey, Atlanta's Missing and Murdered: The Lost Children, Sherman's Showcase and Sherman's Showcase: Black History Month Spectacular, Rhythm + Flow and La La Land. As an activist, Legend initiated the #FREEAMERICA campaign in 2015 and most recently founded the initiative HUMANLEVEL, which is igniting systematic change and building racial equity across American cities and communities.
ABOUT THE HOLLYWOOD BOWL
One of the largest natural amphitheaters in the world, with a seating capacity of nearly 18,000, the Hollywood Bowl has been the summer home of the Los Angeles Philharmonic since its official opening in 1922 and plays host to the finest artists from all genres of music, offering something for everyone. It remains one of the best deals anywhere in Los Angeles; to this day, $1 buys a seat at the top of the Bowl for many classical and jazz performances. In June 2021, the Hollywood Bowl was awarded Amphitheater of the Decade at the 32nd Annual Pollstar Awards. It was also awarded the Outdoor Concert Venue of the Year award at the 33rd Annual Pollstar Awards, an honor bestowed 15 previous times, as well as Top Amphitheater prize at the 2017 and 2018 Billboard Touring Awards. For millions of music lovers across Southern California, the Hollywood Bowl is synonymous with summer. hollywoodbowl.com
ABOUT THE LA PHIL
Under the leadership of Music & Artistic Director Gustavo Dudamel, the LA Phil offers live performances, media initiatives and learning programs that inspire and strengthen communities in Los Angeles and beyond. The Los Angeles Philharmonic orchestra is the foundation of the LA Phil's offerings, which also include a multi-genre, multidisciplinary presenting program and such youth development programs as YOLA (Youth Orchestra Los Angeles). Performances are offered on three historic stages—Walt Disney Concert Hall, the Hollywood Bowl, and The Ford—as well as through a variety of media platforms. In all its endeavors, the LA Phil seeks to enrich the lives of individuals and communities through musical, artistic and learning experiences that resonate in our world today.