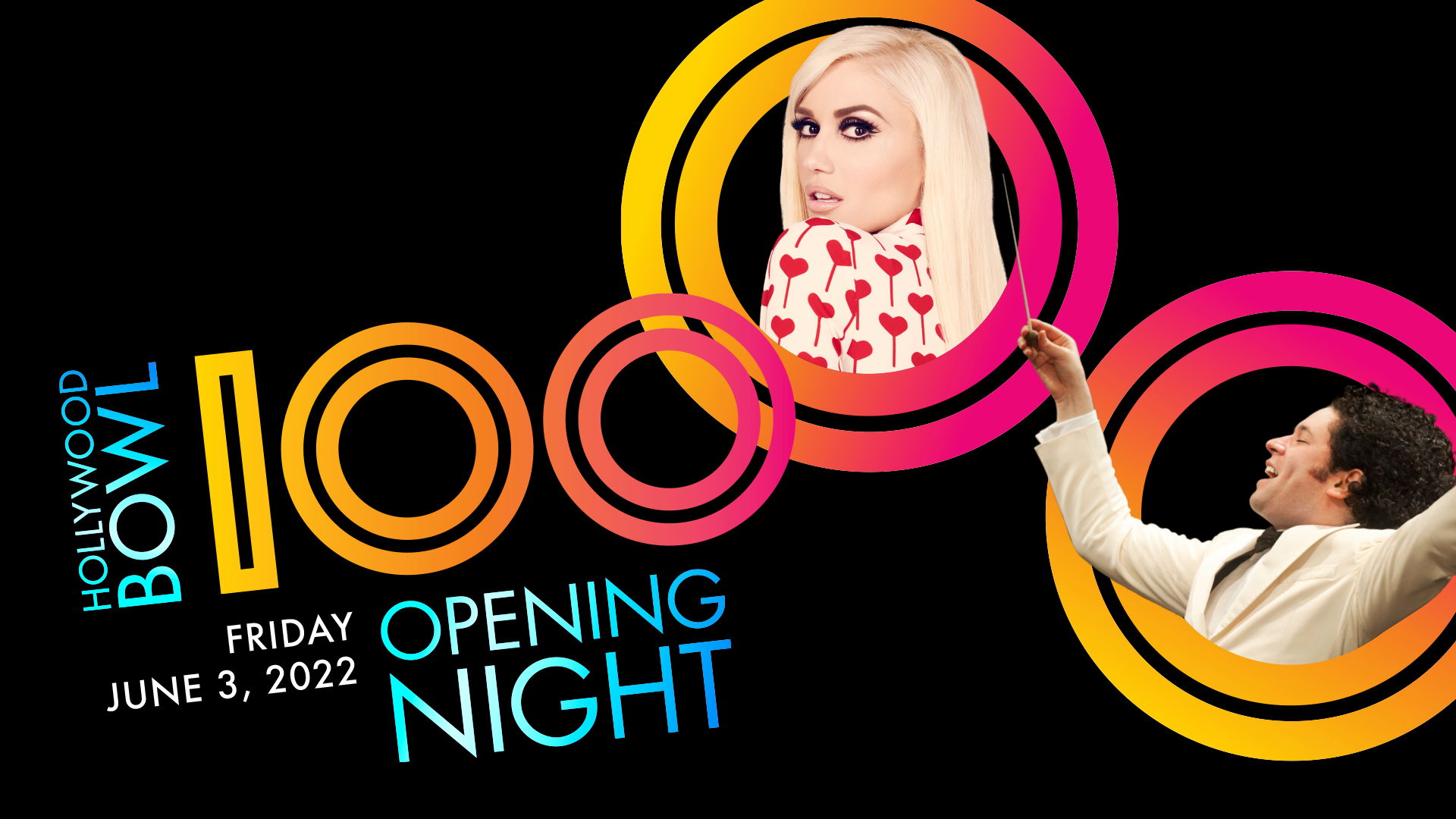 About Opening Night
Opening Night at the Hollywood Bowl is the unofficial start to summer in Southern California. This year launched the 100th season in glamorous fashion, capped off with our famous fireworks. The event is also a deeply important source of revenue, providing essential resources for the LA Phil's artistic and learning programming, including for the new Judith and Thomas L. Beckmen YOLA Center at Inglewood. Every dollar raised through Opening Night makes the LA Phil's work—both on stage and in the community—possible.
Visit our online photo album to relive this historic night!
All proceeds from Hollywood Bowl Opening Night benefit the Los Angeles Philharmonic and its Learning and community programs.
This evening was made possible by the proud support of:

{{text}}
{{title}}
${{ price.displayPrice }}
Give Now
Please select a donation amount. Minimum donation is $10.
If you would like to make a gift under $10 then please contact Friends of the LA Phil at 213 972 7557 or friends@laphil.org
Program
John WILLIAMS Centennial Overture (world premiere, written in celebration of the 100th anniversary of the Hollywood Bowl)
STRAVINSKY Variation d'Apollon and Pas de deux Apollon et Terpsichore from Apollo
John WILLIAMS Escapades from Catch Me If You Can
RAVEL Tzigane
Intermission
Novena Carmel with Let It Happen
Gwen Stefani and LA Phil
Gwen Stefani and LA Phil, YOLA, UCLA Bruin Marching Band, USC Trojan Marching Band, Let It Happen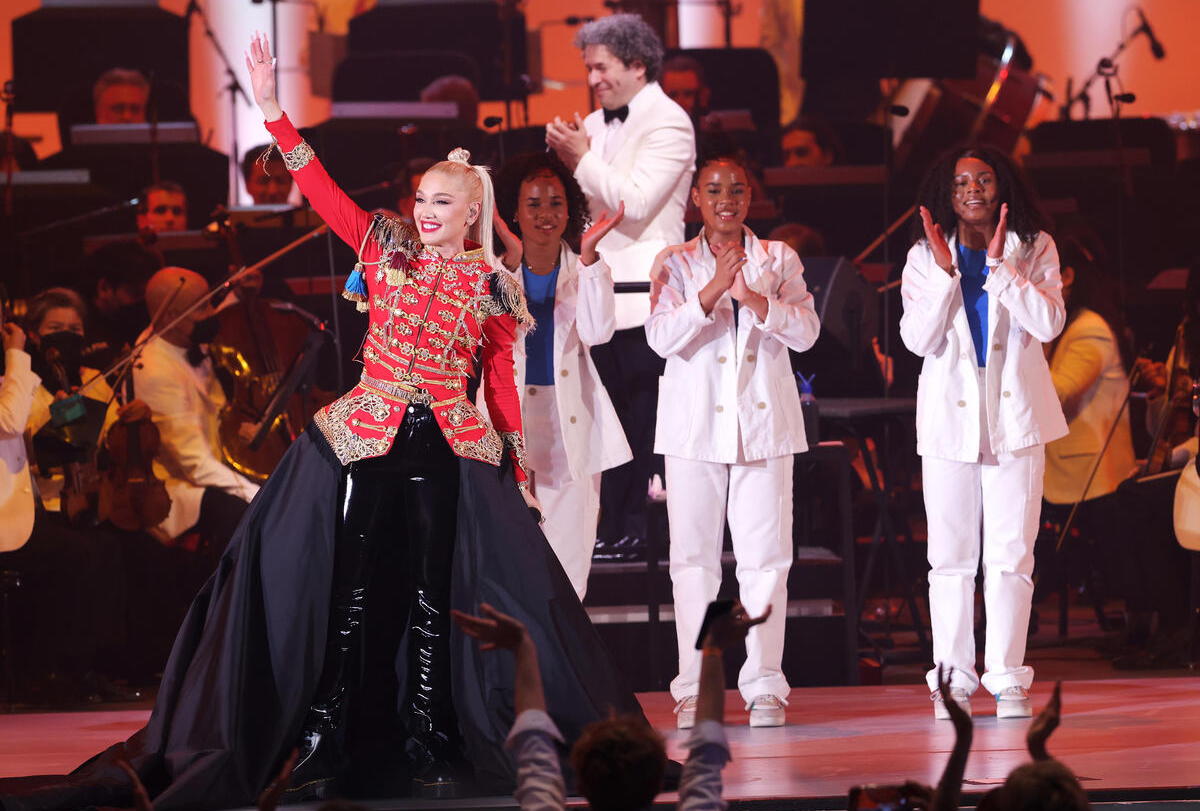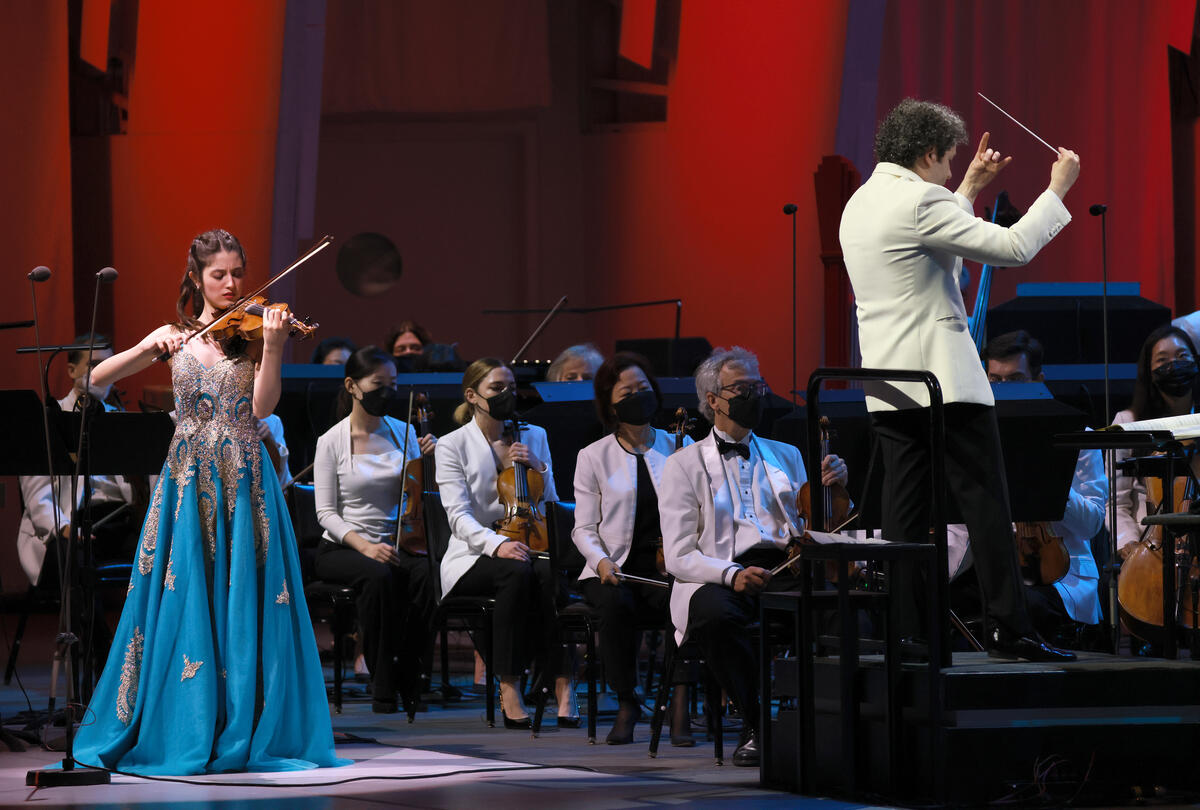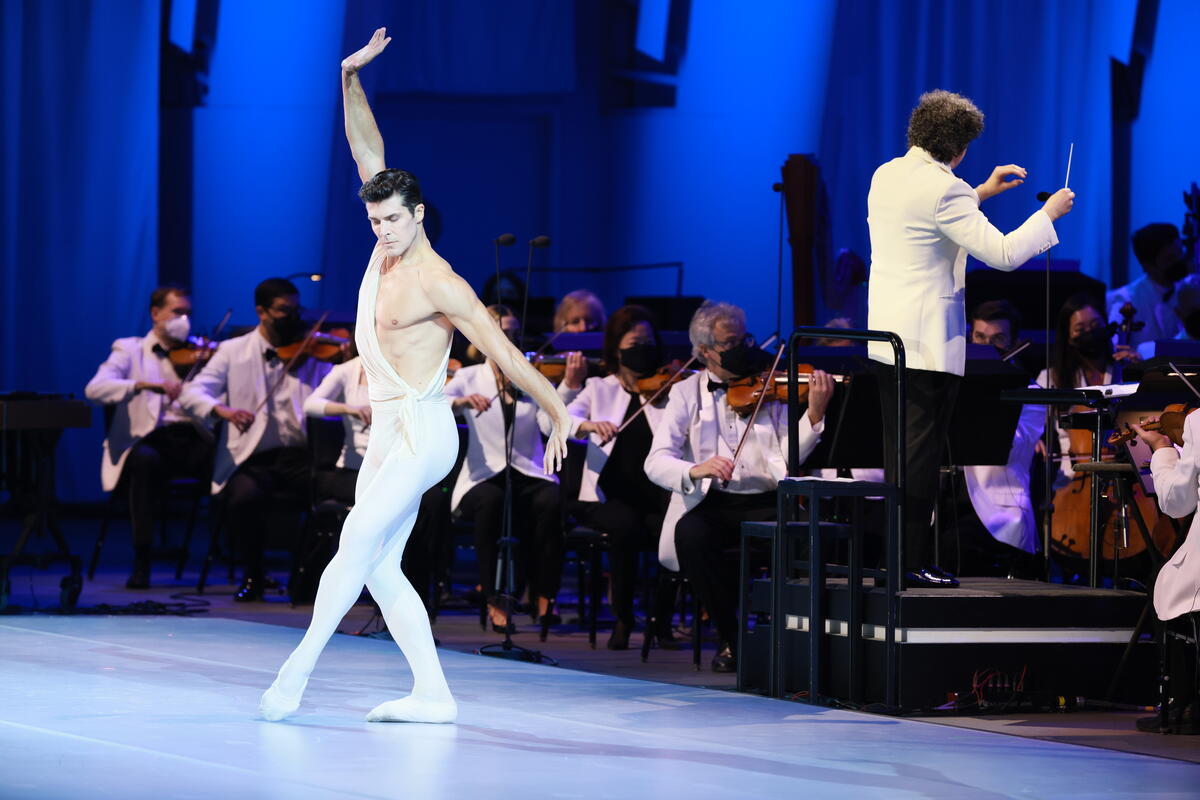 Opening Night Co-Chairs
Gregory A. Adams
Andrea Chao-Kharma
R. Martin Chavez
Lisa Field
Centennial Leaders
R. Martin Chavez
Lisa Field and Family
Jay and Deanie Stein
Premier Sponsors
Nancy and Leslie Abell
City National Bank
Live Nation Hewitt Silva
Muse Sponsors
Anonymous Foundation
Jerry and Terri Kohl
David and Diane Paul
Gregory Annenberg Weingarten,
GRoW @ Annenberg
Symphonic Sponsors
Antonia Hernandez,
California Community Foundation
Opening Night Committee
Tom and Judy Beckmen
Joe Berchtold
David C. Bohnett
Mara and Joseph Carieri
Christian and Tiffany Chivaroli
Chevron Products Company
Steve Cius and Keith Bartz
Diane and Jim Connelly
Esther Chui Chao
Nancy and Donald de Brier
Jerrold and Kathleen Eberhardt
Paul and Patti Eisenberg
Robyn Field and Anthony O'Carroll
Alexandra Glickman and Gayle Whittemore
Michael Gorfaine
Marnie and Dan Gruen
Deborah Harkness
Fred and Peggy Hartley Foundation
Andy and Jacinta Hewitt
Tylie Jones
Joshua and Melanie Kaplan
Carmen Morgan
Christine Muller
David Netto
Carol Parry,
Carol and John Fox Family Fund
Sandy and Barry Pressman
Ariane and Richard Raffetto
Jay and Barbara Rasulo
Bill Silva
Wayne and Lisa Stelmar
Christian Stracke
Jack Suzar and Linda May
Jennifer and Steven Walske
Kathy S. Walton
Alyce de Roulet Williamson
Margo and Irwin Winkler
Susan Hirsch Wohl and Alan Wohl
Debra Wong Yang
Pool Circle Box Patrons
Jane and Michael Eisner
Jane Fujishige
Judith Gurian
Sarah H. Ketterer
Vicki King
Rafael and Sharyl Mendez
Nancy and Glenn Pittson
Steven and Robyn Ross
Jon Vein and Ellen Goldsmith-Vein
Poolside Box Patrons
Anonymous Group
Lori Bush
Dan Clivner
Carey Cullianne
Lauren Shuler Donner
Jonathan and Monique Kagan
Alison and Jason Kaplan
Linda and Donald Kaplan
Gerald Katell
Martin Kavinoky
Bradley Keywell
Robert Lovelace and Alicia Minana
Ellen Pansky
David and Joyce Primes
Bruce and Madeline Ramer
Geoff and Koni Rich
Terry and Karey Spidell
Premier Box Patrons
Adriene Alpert
Odene Andes
Richard Bardowell
Oleg and Tatiana Butenko
Susan Chait
Steve and Indy Carey
Eric Chien
Nancy A. Cypert
Felicia Davis
Cameron Dunn
Van C. Durrer II
Brad and Louise Edgerton
Leslie Goodman,
Goodman Family Foundation
Victor and Trudy Green
Yvonne Hessler
Fritz Hoelscher
Daniel and Barbara Horwitz
Kristen and Jeffrey Jaeger
Barbara A. Jones
Melanie and Darshan Kantak
Agnes Lew,
East West Bank
Dr. Manny Lim
Nedda Mahrou,
Mayer Brown
Arthur Maruyama
Kaavya Matatova
MATT Construction
Martin McDermut and Maureen Martin
Patrick McNicholas
Heidi and Jon Monkarsh
Jeff and Ilene Nathan
Carrie Nery
Rupert Perry
Cathy Reynolds
Murphy Romano
Michael and Nancy Rouse
June Sattler
Jill Sheffield
Frank Wagner and Lynn O'Hearn Wagner
Cathy Siegel Weiss and Ken Weiss
Iris Whiting
Lori Williams and Stephen Schulte
Michael Zells
Elizabeth Zoryan
Kim Wardlaw
Megan Watanabe
Steve and Angela White
Garden Box Patrons
Alisa Abecassis
Joe and Kay Baumbach
Peter Benudiz
Corii Berg
April Brian
Karen Bristing
Ken and Jennifer Bunt
Marla Campagna
Carla Christofferson
David Coolidge
Steven Cummings
Chaz Dean
Jennifer Diener and Eric Small
Diane Forester
Alfred Fraijo Jr.
Linda Gordon
Jim Granger
Lynette Hayde
W. David Helm
Gail Hershowitz
Arlene Hirschkowitz
Tyler Holcomb and Michael Peri
Cortland Hoge
Diana Honeycutt
Quyenzi Juel
Karen Koe
George Korz and Jorge Sandoval
Larry Layne
Bethany Lukitsch
Edward and Jamelle Magee
Sandy McNutt
Charles and Flavia Muttillo
Emory Myrick
Frank O'Dea
Joan Paloa
Andy Park
Art and Barbara Revueltas
Jody Rogers
Wendy and Kenneth Ruby
Joseph and Galina Samuel
Martha Shen-Urquidez
Viney Singal
Mason Sommers
Maurice Vanegas
Janet P. Wright
Jami Xu
Garden Patrons
Marc Armstrong
Jose Bolivar
Gunnar Clancey
Amy Derosier
Brett Grace
Billee Hill
Christopher Lukenbach
Wesley Mizutani
Kathleen Nicely
Dr. Tye Ouzounian and Karen Wong
Amanda Ring
Shari Simmons
Violeta Vallejo-Sinvasky
Karura Watanabe
Contributors
Robert S. Attiyeh
Russell Cinque Jr.
Paul Hosch
Milli Martinez and Donald Wilson
Kelly Scott
Steven Sorenson
Cecily Umezuka
Urban Compass