In 2012, a mountain lion set off on a 50-mile journey from the Santa Monica mountains, crossing two major freeways and eventually making a home in Griffith Park.
For some, he represented the resilience of nature in a world redesigned for people. The Guardian dubbed him "the Brad Pitt of mountain lions" for the celebrity he unknowingly gained.
In 2017, his story was turned into a permanent exhibit at the Natural History Museum of LA County (whose staff graciously shared images for this story). Following his death in 2022, P-22 received an overwhelming outpouring of remembrances and admiration.
LA's most famous mountain lion also inspired composer Adam Schoenberg, whose piece Cool Cat is scheduled to be premiered by the LA Phil on September 12, 2023. The following interview with the composer has been edited for space.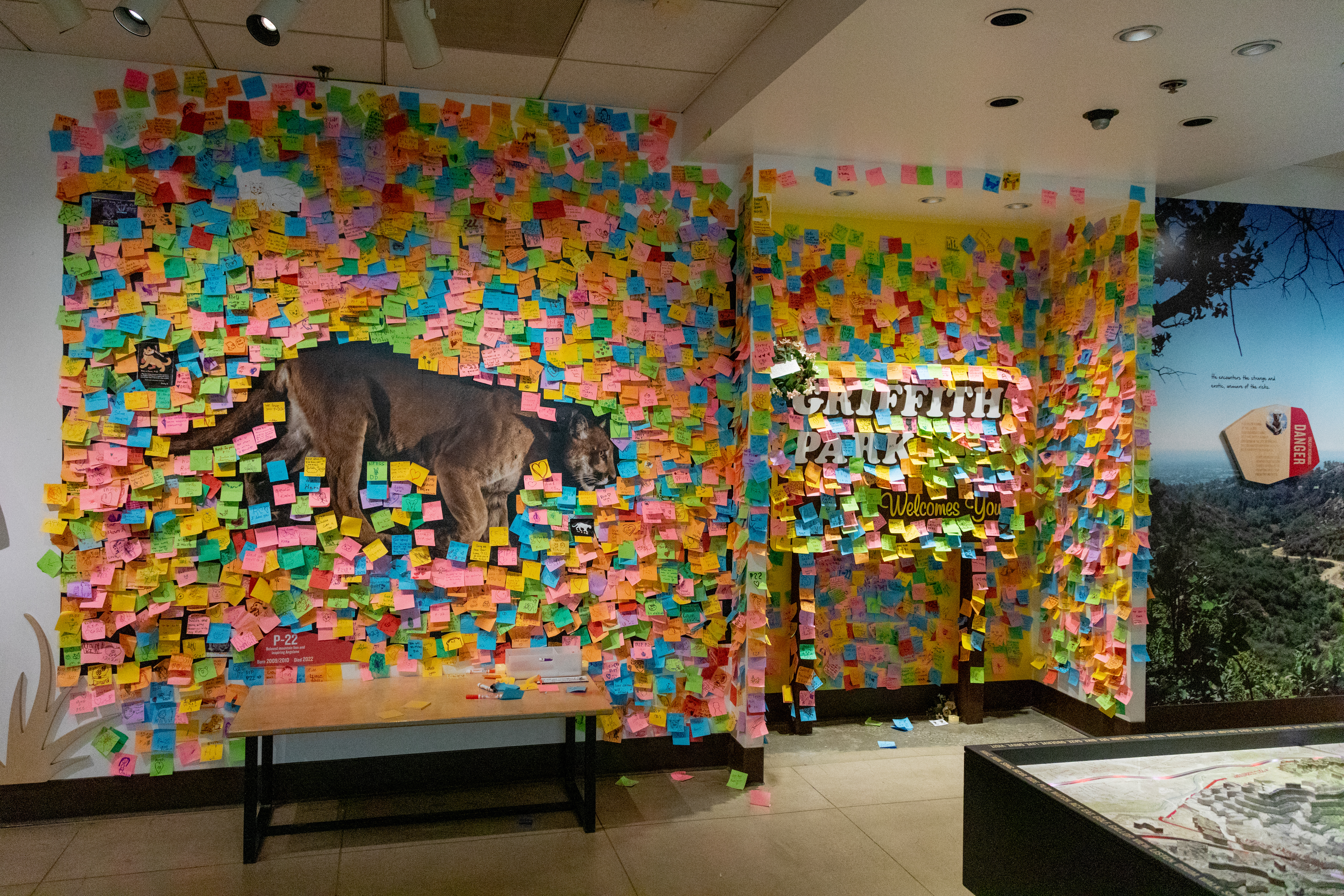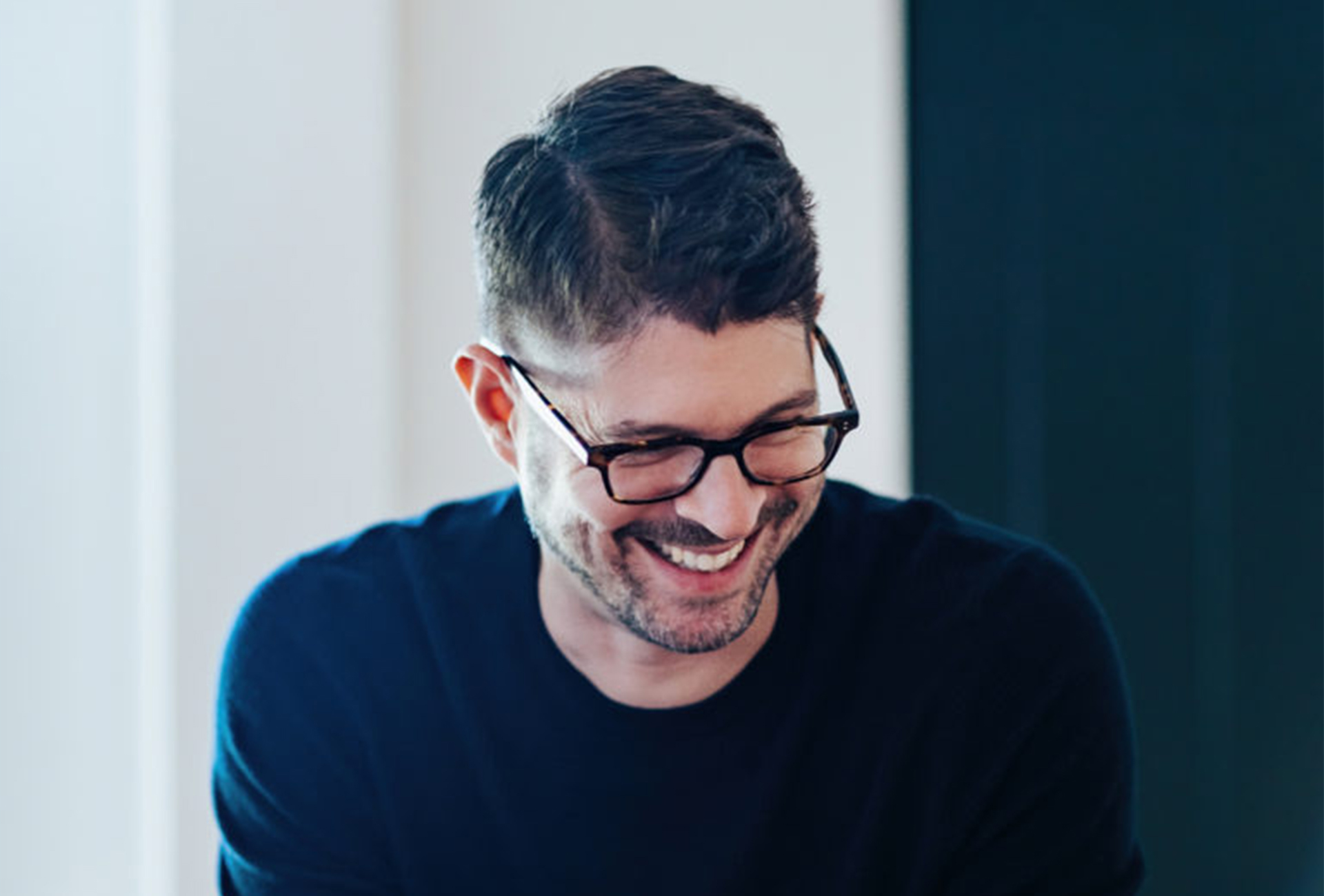 When did you first hear about P-22?
Adam Schoenberg: I first learned of P-22 several years ago when my wife and I used to hike quite a bit in Griffith Park. I couldn't believe his story! Here was a creature who had defied all odds. Who inhabited a space that was entirely too small for him to survive in for years. Let alone cross the 405 and 101 freeways without getting injured.
Why do you think his story resonated with Angelenos?
AS: I think many people come to Los Angeles because it's a place where you can will yourself into a different type of existence. Whether you're chasing stardom or a new beginning, this is a city where you can make anything happen. But it takes grit, determination, perseverance, and a lot of luck. P-22 embodied all of that. And I believe he willed his survival. His existence reminded us of the power of nature even within a vast city where trees are a rare commodity. His story feels distinctly LA because it sounds almost like a myth. Larger than life.
Your pieces have topics ranging from Mark Rothko's expressionism to climate change. How did you decide this was a topic you wanted to explore?
AS: I always try to write from a place of passion, so I tend to choose subjects that I'm inspired and moved by. Like many Angelenos, I was very taken with P-22's story. And when I was approached to write this piece, I was dealing with severe health issues. I felt that there was a strange parallel between P-22's life and his ability to defy the odds and my life, as I nearly died. I was in a very fragile state while writing this piece and not sleeping. I would go into the studio at 2:00 or 3:00 in the morning, and the music seemed to just pour out of me. It was the only comfort I had during that time. I honestly believe that writing this piece gave me the strength to keep on going.
How did you try to musically represent P-22 in Cool Cat?
AS: Pumas can live in a wide variety of habitats, from mountains to tropical rainforests because of their ability to adapt to their surroundings. My goal was to juxtapose the idea of P-22's original lush habitat with the urban landscape that he ultimately was forced to live in. And I wanted to capture his journey in one sonic experience. There is heavy use of percussion, such as congas and bongos, as well as some junkyard percussion like trash metals. I also wanted to create a theme that would be memorable and could be hummed back. Since P-22 became a local celebrity, this was also an opportunity for me to write something more cinematic for the concert stage.
Get Watch & Listen Updates
Join the Watch & Listen newsletter list!