The music of Latin America is as diverse as the multiple ethnicities and languages spoken across the continent. Each and every region, from Mexico to Puerto Rico, from Cuba to Colombia, has given the world a wide array of rhythms and emotions to celebrate life and to experience sorrow. This listening guide is an introduction to a very rich and complex treasure trove of music genres.
Classical
WHAT'S THE STORY: This Latin American artform is one that makes us very proud, and since the very beginning, it has always expanded to embrace more and more people over time. The music is like a tree—it has many different branches, but it all connects to the same roots. It ties us to both the people of the ancient past and the richness of the land they inhabited and the people of the future.
When you listen to the music of Revueltas, of Villa-Lobos, of Ginastera, of Ortiz, there is one soul there. It's about continental nationalism because of our Hispanic history. The Aztecs, the Mayans, the Incans—they are still alive in the music. It's like our music is inside the land and both are an expression of who we are. You can see, hear, taste, and smell all of our Americas.
Alberto Ginastera — So many composers of Ginastera's time were focused on the land and paying homage to the land where they came from. His most famous work, Four Dances from Estancia, connects the people directly to the land.

Heitor Villa-Lobos — Villa-Lobos' music is so rich. He was a genius. His Bachianas Brasileiras No. 2 has such a Brazilian sensuality, and the complete piece is so Amazonic. It has a very deep Latin soul that derives from the rainforest.

Silvestre Revueltas — Revueltas is often thought of as the Latin American Stravinsky—his music emits a kind of nationalism that has come to symbolize not just Revueltas's native Mexico, but the entire continent.
Gabriela Ortiz — Gabriela Ortiz is one of modern Mexico's most important and thought-provoking artists. Like many of the great composers who came before her, she writes beautifully of our connection to the land. Her music is a great challenge, showcasing the Latin American rhythms that we can immediately connect with.
Cumbia
WHAT'S THE STORY: Cumbia was born around a place called Los Montes de María, a region west of the Magdalena River and close to the Caribbean coast of Colombia. Beginning in the mid-1960s, the Cumbia bug spread all over Latin America as DJs and radio stations began to play and promote what soon became the continent's most popular dance style.
WHAT IT SOUNDS LIKE: The music is a confluence of indigenous, African, and Spanish elements. The indigenous and melodic elements are provided by two-yard-long flutes called gaita hembra and gaita macho; flauta de millo, a small flute played sideways; and two small gourds called maracas. The African elements are the drums, which carry the rhythm: tambora, a large drum placed on a stand; and two smaller upright drums called tambor alegre and llamador. The Spanish components are the lyrics. Mexico's top cumbia acts modified the instrumentation, adding a drum kit, electric instruments, and wind instruments. In Perú, musicians also modified the instrumentation, adding psychedelic flavors and surf guitars. Cumbia can be best described by the sound of the maracas, the scraper called guacharaca or guiro: shoo-coo-shoo-coo-shoo.
WHO PLAYS IT: One of the earliest cumbia groups is Los Gaiteros de San Jacinto. The undisputed accordion and cumbia king is Andrés Landero, a former member of Los Gaiteros who first learned cumbia on the gaitas and later transferred that sound, its harmony, and its melody to the diatonic accordion.
• Among Colombia's top cumbia artists are: Los Gaiteros de San Jacinto, accordion king Andrés Landero, singer Totó La Momposina, composer José Barros, and bandleader Lucho Bermúdez. It's important to mention that clarinetist Lucho Bermúdez created a cumbia style inspired by the big band sound of his hero, Benny Goodman.
• Some of Mexico's top bands include Mike Laure, Acapulco Tropical, Rigo Tovar, Chico Ché y la Crisis, and many more.
• Among the top Peruvian bands are: Los Mirlos, Los Hijos del Sol, Los Destellos, Juaneco y su Combo, Manzanita y su Combo, and Chacalón and La Nueva Crema.
Go behind the music
Join the Watch & Listen newsletter list!
Salsa
WHAT'S THE STORY: In the late 1960s and early '70s, a large group of musicians from Cuba, Puerto Rico, and the Dominican Republic, living in New York's Spanish Harlem and the Bronx, laid the foundation for a style based on dance rhythms from their countries.
WHAT IT SOUNDS LIKE: Salsa had all the elements previously mixed in New York in the 1940s: a big band sound and Afro-Latin rhythms forged by such giants as Frank Grillo "Machito," Mario Bauzá, Tito Rodríguez, and Tito Puente, as well as Dizzy Gillespie and the Cuban percussionist Chano Pozo. Salsa became the most original music created by the mix of demographics and sound in the United States. Venezuelan writer César Miguel Rondón, author of El Libro de la Salsa (The Book of Salsa) called the genre "the totalizing manifestation of the Caribbean of our time." As an all-encompassing style, Salsa has the elements of Cuban music genres, including son, mambo, cha-chá, guajira, and bolero, and can incorporate elements of traditional Puerto Rican rhythms from bomba, plena, and jíbaro music, as well as Dominican merengue.
WHO PLAYS IT: Fania Records is synonymous with salsa and the majority of musicians associated with the style. The list is long and varied, from singers to bandleaders to orchestras. Among the top figures are the queen Celia Cruz, flutist Johnny Pacheco (founder of Fania Records), singers Héctor Lavoe and Ismael Rivera, trombonist/arranger Willie Colón, and singer Rubén Blades whose album Siembra (1978) had the genre's biggest hit, "Pedro Navaja."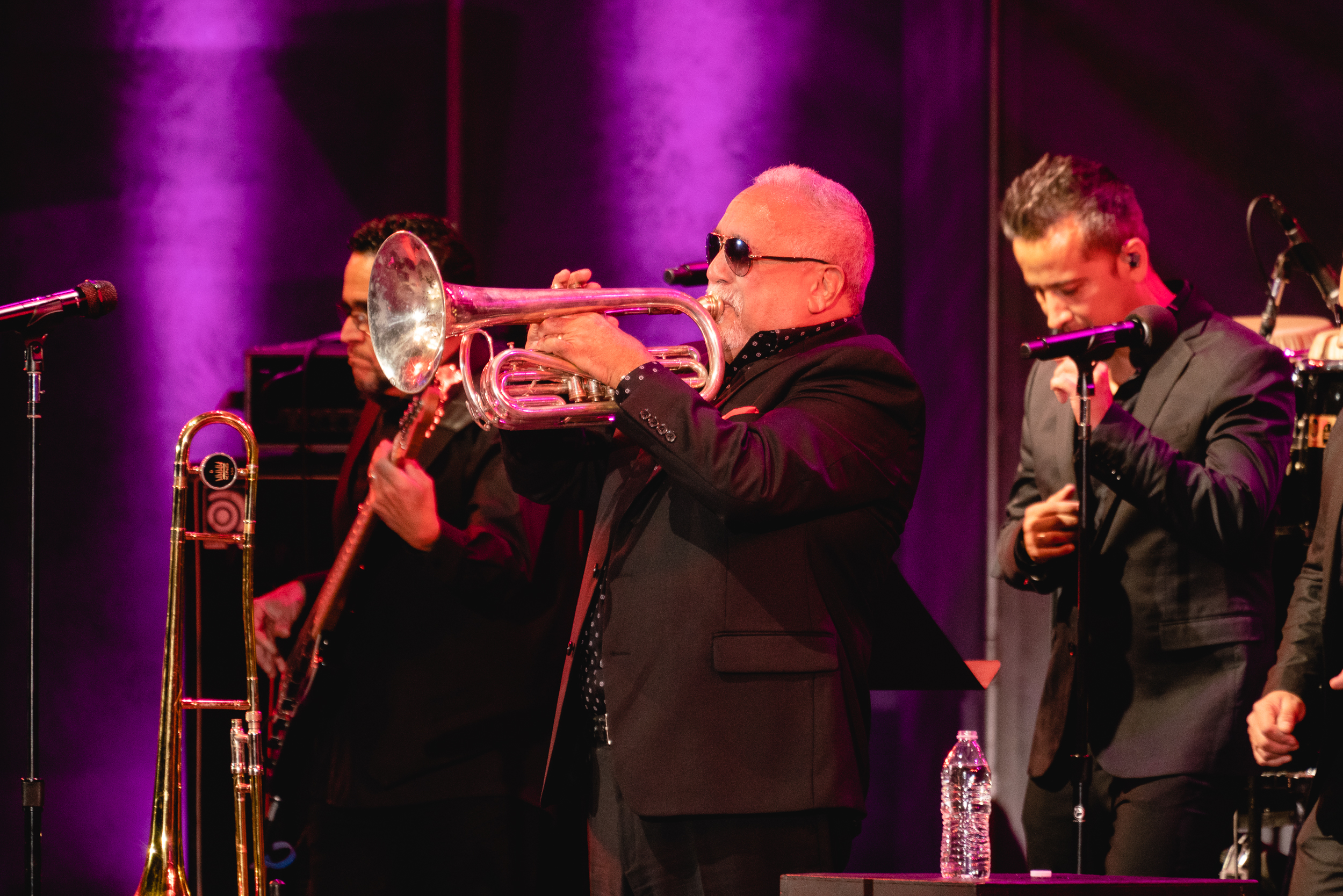 Reggaetón
WHAT'S THE STORY: Reggaetón began as a style called changa in Panama in the mid to late 1980s. The style traveled to Puerto Rico, where it was transformed and emerged as reggaetón. In the 1990s, the music arrived in Medellín, Colombia, with the backdrop of a strong street-smart barrio culture.
WHAT IT SOUNDS LIKE: Reggaetón is a fusion of various Caribbean rhythms, including reggae, dancehall, and rap, as well as salsa and pop music. In the beginning, it started as a more artisanal, low-budget style and tried to convey sexual desire, intimate dancing, and street storytelling. Reggaetón's sound is characterized by a heart-pounding rhythm that engages a person to move and dance nonstop. The music's original intention has not changed: The idea is to move one's body in the intimacy of the dance club, increasing one's desire. It's significant to note that, contrary to what most people may think, women have also found a space to dance and move however they want, without resentment or fear. There's no dance club that escapes or evades this genre.
WHO PLAYS IT: Puerto Rico's top reggaetón artists are Bad Bunny, Daddy Yankee, Ivy Queen, Tego Calderón, and Don Omar. Colombia's major figures are Karol G. Maluma, and J. Balvin. Colombia's J. Balvin reinvented it for the intimacy of the dance club, writing stories about men and women immersed in the dance, facing betrayal and desire. Still, Puerto Rico's reggaetón style remains more street-oriented and faster.
Bolero
WHAT'S THE STORY: The Latin ballad style known as bolero was born in Cuba in the late 1800s. In the early 1900s, boleros became an essential part of the emerging music industry in Mexico and took off during the Golden Age of Mexican cinema in the 1940s. Bolero singers became part of movie plots and scenes. In the 1950s, Nat "King" Cole and Eydie Gormé in the 1960s helped to popularize the style in the U.S.
WHAT IT SOUNDS LIKE: A bolero is a love song, with lyrics expressing passion and melancholy, longing and heartache. A bolero singer surrenders the soul in every verse and musical phrase. Boleros can be performed in a wide variety of settings: small or big bands accompanying a singer, a singer-pianist, and guitar trios. Boleros are the equivalent of American standards.
WHO PLAYS IT: There are countless noteworthy bolero singers and composers. Among them are Agustín Lara, Beny Moré, Olga Guillot, Agustín Lara, Tito Rodríguez, Toña La Negra, Armando Manzanero.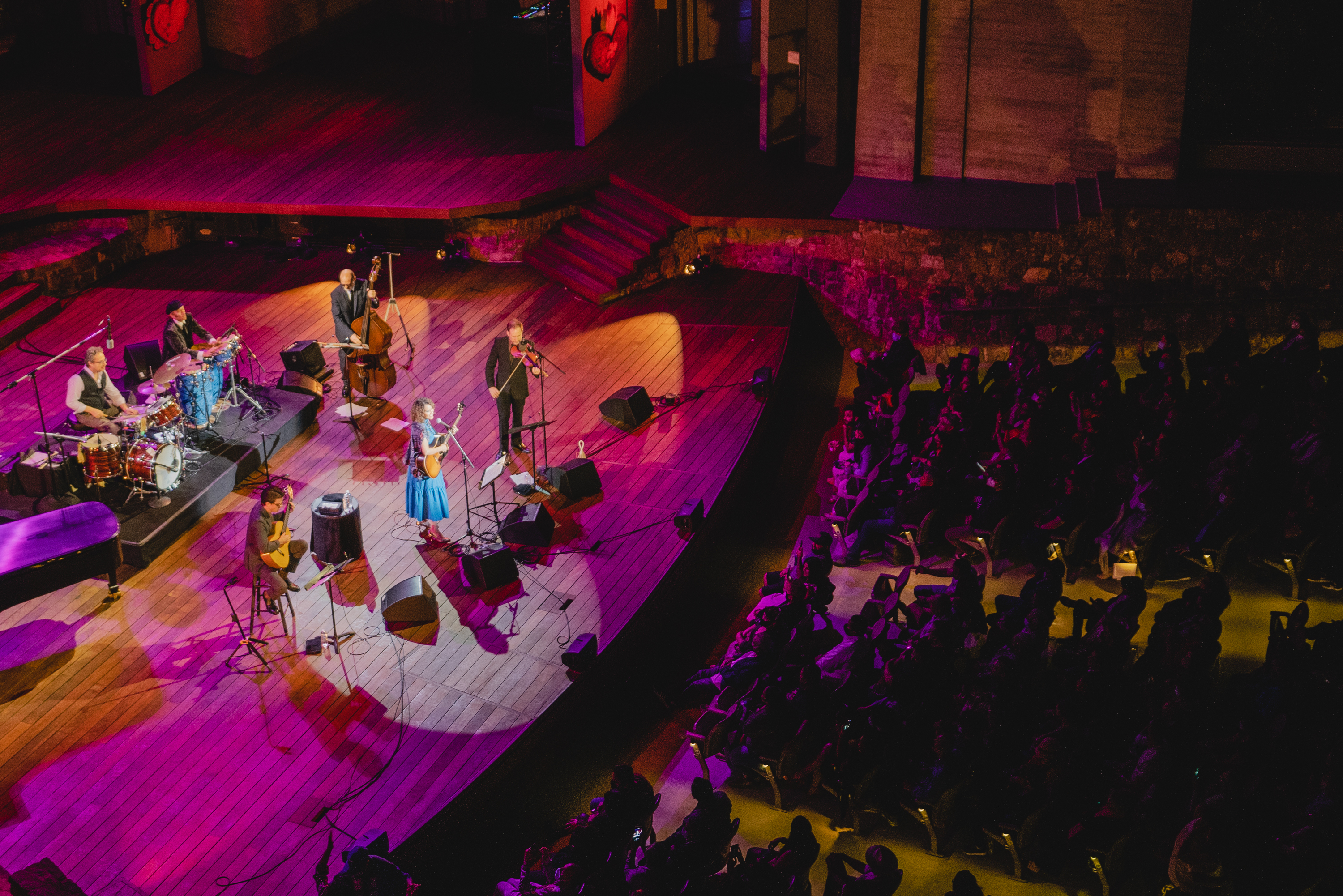 Ranchera
WHAT'S THE STORY: Mexico's canción ranchera has its roots in what was called canción Mexicana, or Mexican song, a lyrical style born in the 1920s in the central part of the country. Ranchera songs came out of a period of nationalism, after the Mexican Revolution, and were influenced by Italian Neopolitan song. In the 1930s, rancheras began spreading through the radio and record companies began promoting the genre around the country and beyond the borders of Mexico. While the canción ranchera emerged as one of Mexico's popular song styles, the Golden Age of Mexican cinema became the launching pad for singers of canción ranchera and the accompanying mariachi ensemble. Many of the canción ranchera singers studied Italian opera and were also actors. It was the perfect combination for Mexico's cinema industry, which became the biggest purveyor of films for the Spanish-speaking world, from the mid-1930s to the mid-50s.
WHAT IT SOUNDS LIKE: A ranchera singer can easily pour his or her heart out in a three-minute song. While male ranchera singers project virile, macho-like images, women singers reveal the spiritual and melodramatic similarities rancheras have with American blues. A ranchera can be played on a guitar or accompanied by a full mariachi ensemble.
WHO PLAYS IT: The most significant composer of rancheras is José Alfredo Jiménez, whose songs have been recorded and performed by all kinds of great singers. Among the major ranchera voices are Pedro Infante, Jorge Negrete, Cuco Sánchez, Lola Beltrán, Amalia Mendoza, Chavela Vargas, Lila Downs, and Eugenia León.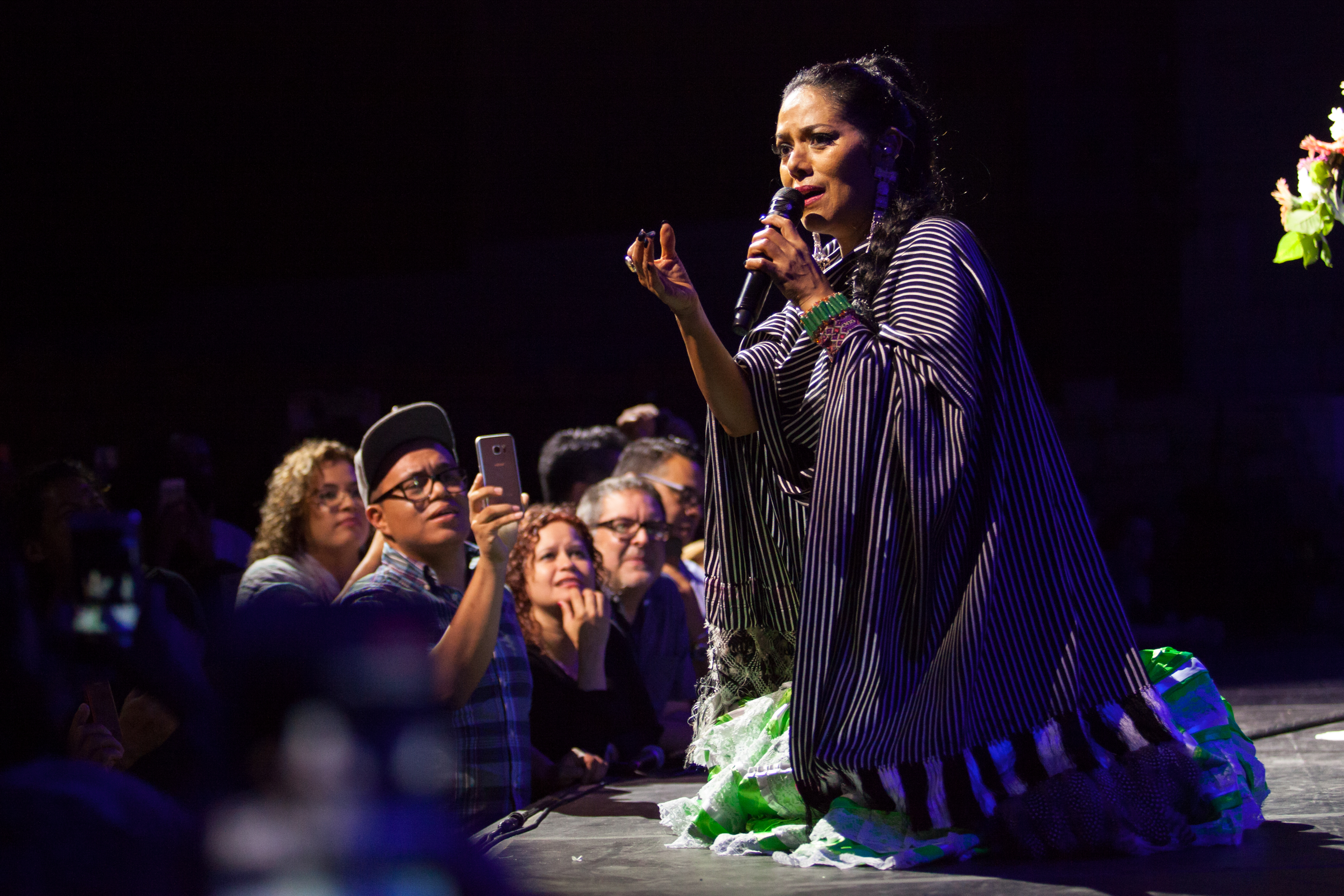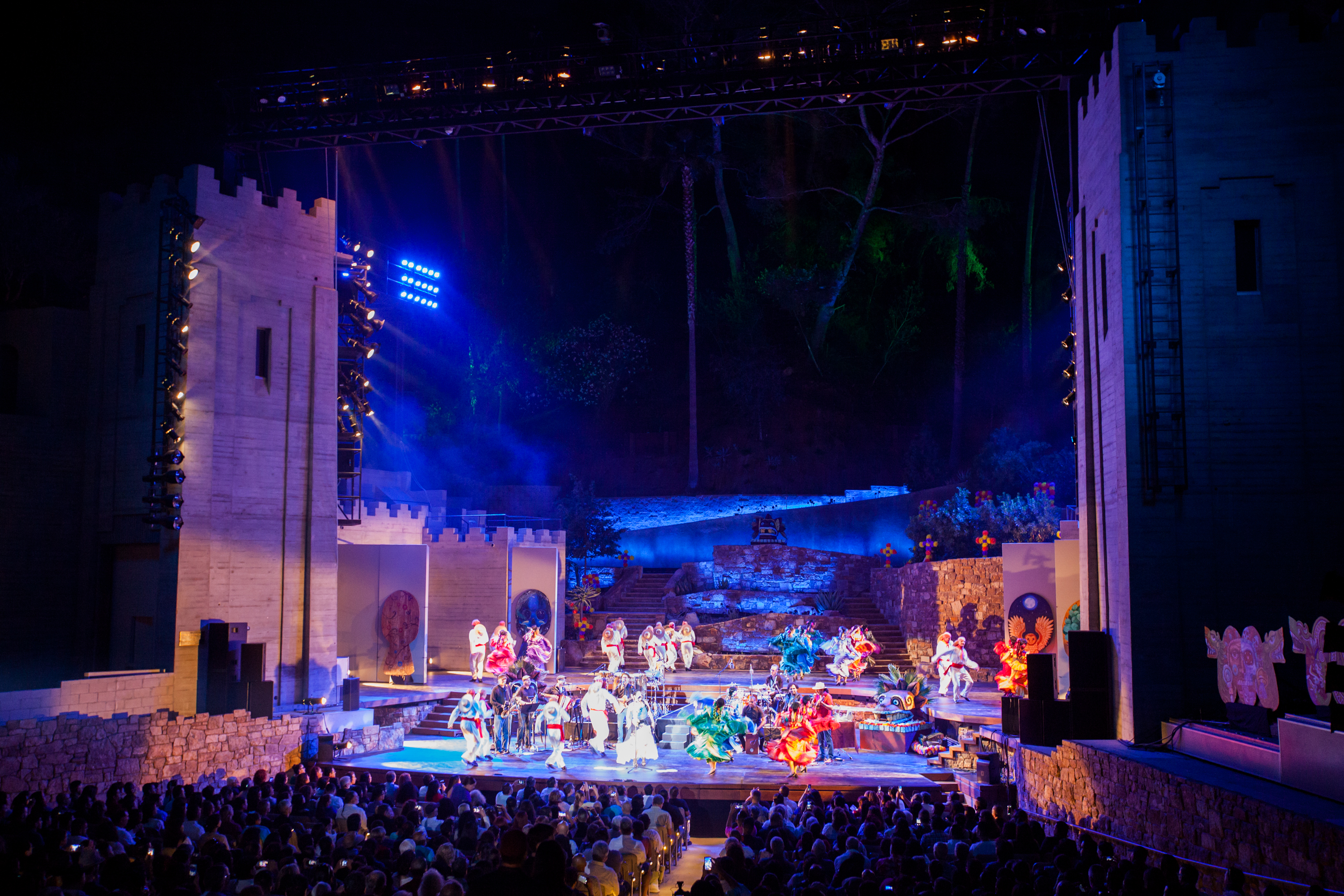 Música Norteña
WHAT'S THE STORY: The cradle of música norteña is the state of Nuevo León, in northern Mexico. In the early 1900s, the accordion found its way from south Texas to the border states of Tamaulipas and Nuevo León and soon joined the 12-string guitar called bajo sexto to become the two essential instruments of the norteño sound. In the late 1940s, the group Los Alegres de Terán began to popularize a style of singing in two-part harmony accompanied with accordion and bajo sexto. Their music influenced several generations of musicians across northern Mexico until the present.
WHAT IT SOUNDS LIKE: Música norteña incorporates ideas from various genres from across Mexico and south Texas, including corridos, rancheras, huapangos, and polkas. The lyrical content varies depending on the genre. Corridos are stories of legends, heroes, and criminals; rancheras are songs about despair, heartache, and abandonment; huapangos and polkas are festive, upbeat dance tunes.
WHO PLAYS IT: Música norteña's top groups are Los Alegres de Terán, Los Donneños, Los Cadetes de Linares, Los Rancheritos de Topo Chico, and accordion king Ramón Ayala, all from Nuevo León. From Sinaloa, the two major acts are Los Tigres del Norte and Chalino Sánchez, the most influential composer of the "narco-corrido" genre.
Rock
en
Español
WHAT'S THE STORY: A unique feature of Rock en Español is that there is no single point of beginning or an agreed-upon place of origin. Latin American cities such as Buenos Aires, Mexico City, and Santiago were home to rock 'n' roll bands in the 1960s, and they wrote lyrics en español to reflect their own realities as they aimed to produce their own unique sound.
By the 1980s, a new generation of bands led by Soda Stereo in Argentina, Los Prisioneros in Chile, and Caifanes and Maldita Vecindad in Mexico became the vanguard of what became known as Rock en Español, all of them earning a cult following in their respective countries. As the 1990s rolled on, the name "Rock en Español" encapsulated a constellation of bands whose appeal went beyond borders. Soda Stereo was the first band to reach massive popularity throughout Latin America. This opened doors for Argentinean, Mexican, Colombian, and Chilean bands to stage month long tours with stops in different Latin American countries. Altogether, these bands were embraced by legions of fans throughout the Americas. By the mid-1990s, Rock en Español reached the United States and became quite popular with US Latin audiences.
WHAT IT SOUNDS LIKE: When discussing the sounds of Rock en Español, a clarification is needed. Rather than a music genre, the term identifies artists from Latin America (and Spain) who have a shared mission to create music on their own terms using Spanish idioms and rhythms from their respective countries. A common feature of many Rock en Español bands is the socially conscious messages included in their lyrics.
Soda Stereo's first albums were heavily influenced by new wave, while their latter work presents a refined power pop laced with lush electronica beats. Los Prisioneros began as a resolute punk trio whose sound evolved into a passionate synthpop. Caifanes embodied the sound and look of post-punk while fusing it with cumbia and other Mexican and Latino rhythms. Bands like Maldita Vecindad and Los Fabulosos Cadillacs create a potent blend of punk, ska, reggae, and hip-hop, along with traditional Latino and Mexican genres such as danzón, salsa, and candombe, to list a few.
For their part, Café Tacvba has continually expanded a sonic palate that brings together countless genres ranging from punk to electronica, along with Mexican genres such as huapango, bolero, ranchera, and myriad elements from Mexican and Latin American music traditions.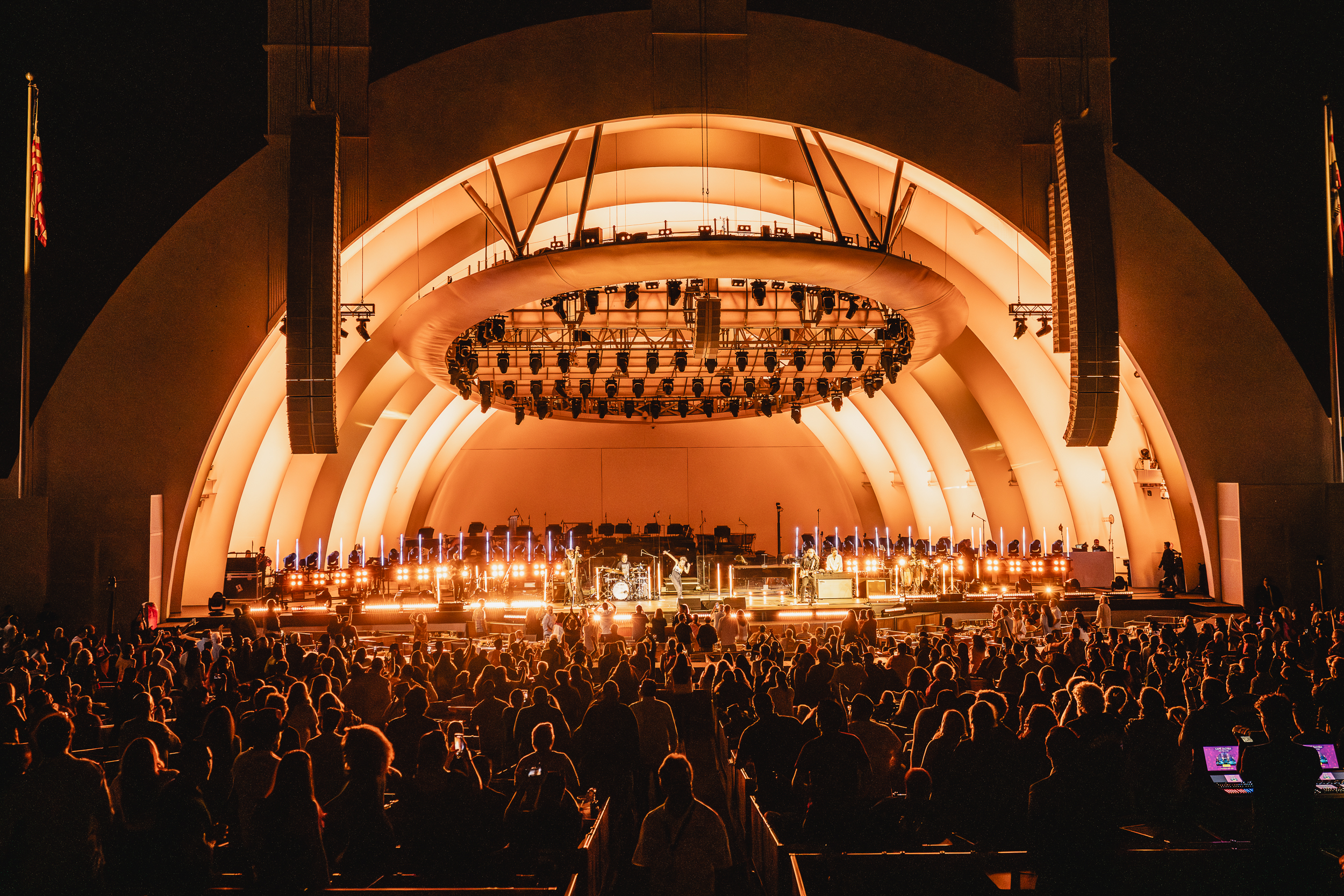 WHO PLAYS IT: Building upon the rock nacional artists of the 1970s, Soda Stereo became the breakout band in 1980s Argentina. In 1990, they released their album Canción Animal, which included "De musica ligera." This song became a Rock en Español anthem, cementing Soda Stereo's status as Latin America's biggest band. After Soda Stereo broke up in 1997, the band's frontman, Gustavo Cerati, released Bocanada in 1999. This album and Canción Animal are consistently listed among the best Rock en Español albums of all time.
Mexico's Café Tacvba has taken the genre to global recognition. Together since 1989, Café Tacvba has recorded eight albums. For each record, they have reinvented their sound while winning new generations and legions of fans worldwide. Their 1994 album Re is often listed as one of the genre's best albums. In their now storied three-decade career, Café Tacvba have toured worldwide and arguably can be defined as the most popular Rock en Español band in the world.
While the term "Rock en Español" conjures bands who emerged in the 1990s, the term morphed into Latin Alternative in the 2000s, defining a whole new generation of artists. Whether we call them "Rock en Español" or "Latin Alternative," the new generation of artists continue to have a marked "Rock en Español" ethos or vibe. This is the case with Chile's Mon Laferte, a gifted multimedia artist. Mon Laferte's breakout album Mon Laferte Vol.1 propelled her to rockstar status while gathering her critical praise. Mon Laferte carries the Rock en Español torch while embodying a committed feminist message in her music that brings an overdue presence and recognition to women's contribution to Rock en Español.