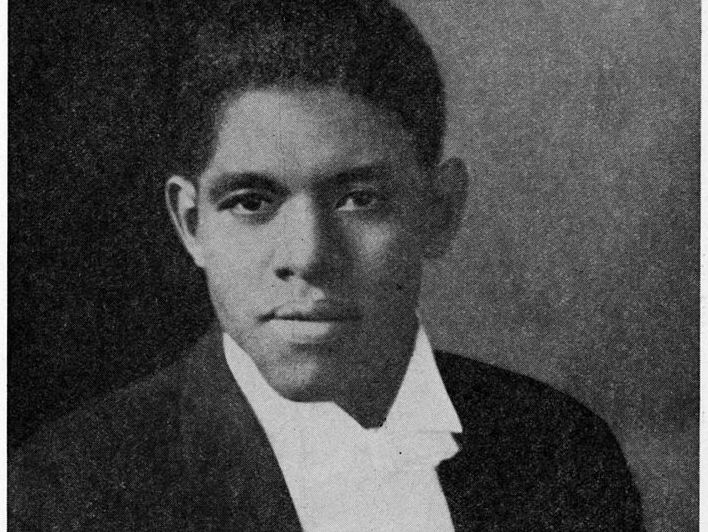 As far as is known, the first African American artist to headline a performance in the Hollywood Bowl was tenor Roland Hayes, whose sold-out concert was the final event in the summer of 1932. Hayes was joined on stage by the 300 African American members of the Affiliated Choral Society, under the direction of Minnie M. Albritton.
Hayes — whose parents were former slaves in Georgia — rose to prominence as one of the most gifted voices of his generation. Though his formal education went only until the sixth grade, Hayes would learn how to sing in five languages (English, French, Italian, German, and Russian). He would say when he first heard a recording of the Italian tenor Enrico Caruso, "That opened the heavens for me. The beauty of what could be done with the voice just overwhelmed me." Hayes would study music at Fisk University in Nashville and became the most demanded and highly paid concert artist of his time, earning $100,000 annually.
Hayes had great success on a European tour in 1920, though he faced racist critics while abroad. The most difficult stop, as he told The New York Times in 1962, was Germany who was occupied after WWI and had particular resentment for the African troops in the French army. The press ran with that angle and suggested that "another of the race dares to defile our concert halls." When Hayes took the stage he faced 10 minutes of boos and hissing.
I just stood there, and then I decided to change my program. As soon as it was quiet, I began with Schuberts 'Du bist die Ruh.' I could see a change come over the hostile faces, and by the end of the song, I knew I had won.
Hayes would be welcomed by royalty in England, Austria, France, and Germany, even at a time was frequently barred from singing in opera houses in his own country. A Los Angeles Times preview of the 1932 concert noted of his artistic power abroad that Hayes recently sang spirituals for Russian workers and peasants that "moved his audience to tears" despite them not knowing a word of English.

His appearance electrified the Hollywood Bowl audience, and he was invited to return in August 1933 to perform on a subscription series concert. Hayes performed music from Berlioz and a Mozart aria with the Los Angeles Philharmonic under Sir Hamilton Hardy's direction. Followed by the classical repertoire, Hayes performed a selection of spirituals including "Bye and Bye," "Swing Low, Sweet Chariot," and "Go Down Moses."

In addition to using his voice in song, Roland Hayes used his voice to advance the rights of African Americans in his time. Hayes, who maintained a farm in his native Georgia, told the Los Angeles Times before his Bowl appearance: "I have had to learn the art of managing people and crops, a more difficult art than that of music perhaps. … I have learned that growing things must be molded into shape just as a phrase of a song is molded ­ with infinite patience."

Though his name is not as well-known as those who would come after him, Hayes played a role by both opening doors and championing the careers of other African American opera singers, including Marian Anderson, who credits Hayes in her autobiography. To Leontyne Price and her then-husband William Warfield, Hayes emphatically said: "I started all this … Now, you can't stop where I stopped; you've got to go on."
Get Watch & Listen Updates
Join the Watch & Listen newsletter list!