Radio Broadcasts
Hollywood Bowl on Classical KUSC
Ten Los Angeles Philharmonic concerts from the current Hollywood Bowl season will be broadcast on Classical KUSC's SoCal Sunday Night series, the station's weekly spotlight on local concerts, beginning Sunday, August 11, at 7PM.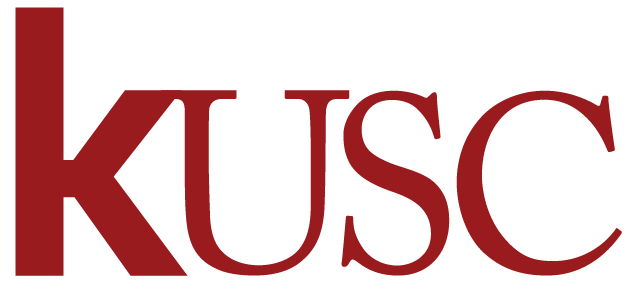 This is the thirteenth year of the orchestra's summer partnership with Southern California's listener-sponsored classical music radio station. This broadcast series gives more than 750,000 KUSC listeners across Southern California the opportunity to experience Hollywood Bowl performances each week.
The concerts are recorded live on select nights at the Hollywood Bowl, featuring the Los Angeles Philharmonic with a stellar roster of artists and conductors. Hosted and produced by KUSC's Brian Lauritzen, the programs air weekly at 7PM on Sundays from August 11 through October 13, and are heard throughout much of Southern California on 91.5 Classical KUSC.
The broadcasts are also streamed live and on demand at KUSC.org and on the KUSC app. Most concerts will be available for streaming on-demand for one week following the broadcast on KUSC.org. Interviews and features with soloists and orchestra members throughout the series offer unique insights and give listeners a more in-depth perspective.
The KUSC broadcast series of the Los Angeles Philharmonic has been made possible through the support of the Office of Los Angeles County Supervisor Sheila Kuehl.
2019 schedule of broadcasts (programs and artists subject to change):
SoCal Sundays at 7PM on KUSC


KUSC air date: Sunday, August 11, 2019
Record date: Tuesday, July 9, 2019

Los Angeles Philharmonic
Juanjo Mena, conductor
Katia and Marielle Labèque, pianos
Sean Hayes, narrator
SAINT-SAËNS Carnival of the Animals
BERLIOZ Symphonie fantastique

---

KUSC air date: Sunday, August 25, 2019
Record date: Thursday, July 25, 2019

Los Angeles Philharmonic
Gustavo Dudamel, conductor
Yuja Wang, piano
BARBER Adagio for Strings
John ADAMS Must the Devil Have All the Good Tunes?
TCHAIKOVSKY Symphony No. 4

---

KUSC air date: Sunday, September 1, 2019
Record dates: Friday, August 9 & Saturday, August 10, 2019

Los Angeles Philharmonic
Bramwell Tovey, conductor
USC Trojan Marching Band
TCHAIKOVSKY Polonaise & Waltz from Eugene Onegin
TCHAIKOVSKY Swan Lake, Act 4
TCHAIKOVSKY Capriccio italien
TCHAIKOVSKY 1812 Overture (with fireworks)

---
KUSC air date: Sunday, September 8, 2019
Record date: Tuesday, August 13, 2019

Los Angeles Philharmonic
Bramwell Tovey, conductor
Sir Thomas Allen, baritone
Los Angeles Master Chorale
Anthem (arr. MACMILLAN) God Save the King/Queen
HANDEL Zadok the Priest
BRITTEN The Young Person's Guide to the Orchestra
COATES The Dam Busters March
GILBERT & SULLIVAN Overture from Iolanthe
GILBERT & SULLIVAN "When I Was a Lad" from HMS Pinafore
GILBERT & SULLIVAN "Fair Moon" from HMS Pinafore
GILBERT & SULLIVAN "As Some Day It May Happen (Little List)" from The Mikado
COWARD Thank you Mr. Coward!
ELGAR Pomp and Circumstance No. 1

---
KUSC air date: Sunday, September 15, 2019
Record date: Thursday, July 18, 2019
Los Angeles Philharmonic
Gustavo Dudamel, conductor
Khatia Buniatishvili, piano
Members of YOLA (Youth Orchestra Los Angeles)
TCHAIKOVSKY Piano Concerto No. 1
KORNGOLD March of the Merry Men from Robin Hood
HERRMANN Suite from Vertigo
STEINER Suite from Casablanca
WAXMAN Sunset Boulevard Suite
MANCINI The Pink Panther
John WILLIAMS Raiders' March from Raiders of the Lost Ark
---

KUSC air date: Sunday, September 22, 2019
Record date: Thursday, August 22, 2019
Los Angeles Philharmonic
James Gaffigan, conductor
James Ehnes, violin
Laura KARPMAN All American (world premiere, LA Phil commission)
COPLAND Appalachian Spring
BARBER Violin Concerto
ELLINGTON Harlem

---

KUSC air date: Sunday, September 29, 2019
Record dates: Tuesday, August 27 & Thursday, August 29, 2019
Los Angeles Philharmonic
Xian Zhang, conductor
Liv Redpath, soprano
Jennifer Johnson Cano, mezzo-soprano
Toby Spence, tenor
Michael Sumuel, bass
Los Angeles Master Chorale
Caroline SHAW The Observatory (world premiere, LA Phil commission)
BEETHOVEN Symphony No. 9

---

KUSC air date: Sunday, October 6, 2019
Record date: Thursday, September 5, 2019

Los Angeles Philharmonic
Nicholas McGegan, conductor
Inon Barnatan, piano
MOZART Overture to The Magic Flute
MOZART Piano Concerto No. 23, K. 488
MOZART Symphony No. 40

---
KUSC air date: Sunday, October 13, 2019
Record date: Tuesday, September 10, 2019

Los Angeles Philharmonic
Eun Sun Kim, conductor
Jean-Yves Thibaudet, piano
DEBUSSY Prelude to the Afternoon of a Faun
RAVEL Piano Concerto in G
RACHMANINOFF Symphonic Dances

---