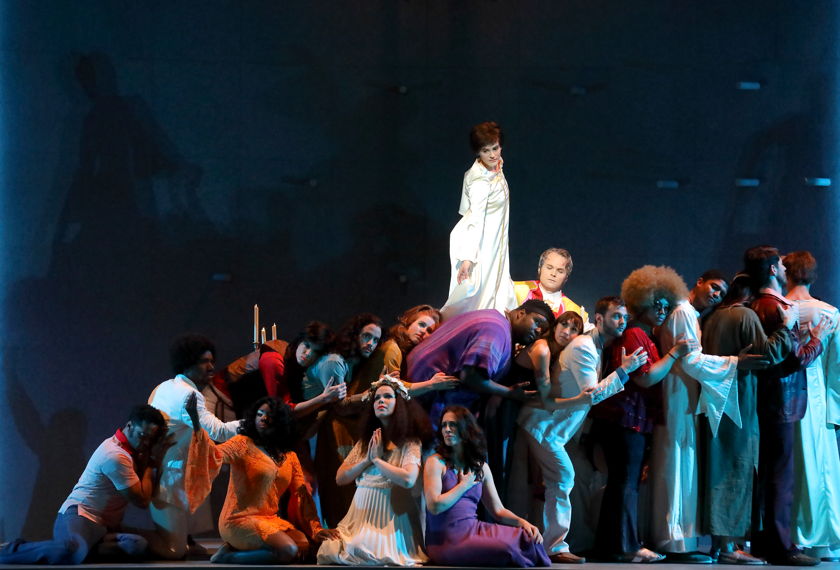 Leonard Bernstein's Mass
The LA Phil celebrated Bernstein's centennial in epic style with a fully staged production of Mass. Directed by Elkhanah Pulitzer, an enormous cast of singers, choirs, dancers, marching band, rock band, and orchestra, all conducted by Gustavo Dudamel, brought Bernstein's crisis of faith to life on the Walt Disney Concert Hall stage.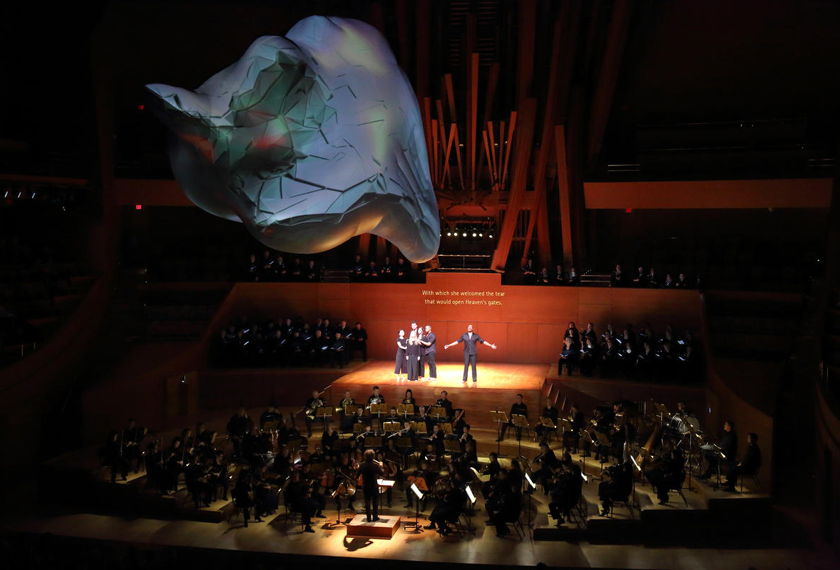 Schumann Focus
Celebrated for his deep dives into the music of Romantic giants, Gustavo Dudamel led the Los Angeles Philharmonic in all four of Robert Schumann's great-hearted symphonies, matched with his sweeping piano and cello concertos. This in-depth musical portrait culminated in a dramatic production of Das Paradies und die Peri directed by Peter Sellars with contributions from media artist Refik Anadol.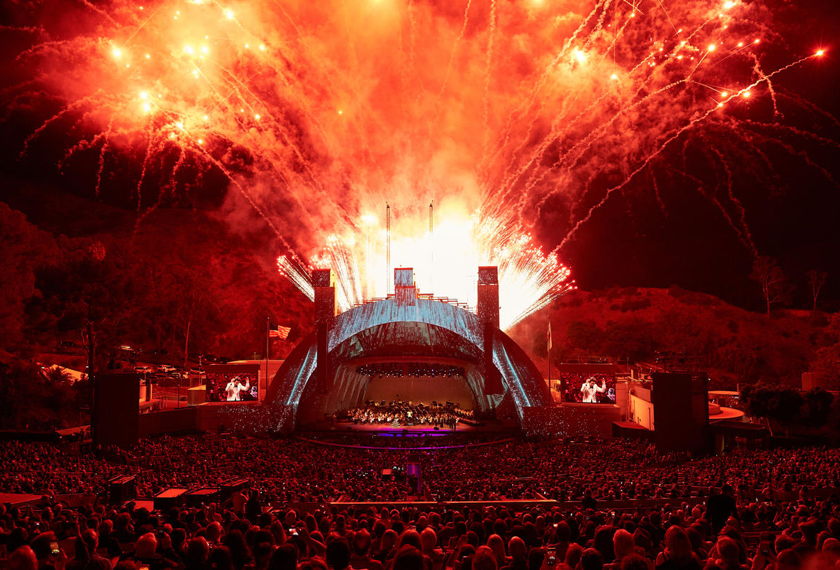 Hollywood Bowl 2018
With a little something for everyone – Dudamel's Otello and Bernstein Celebration, Diana Ross, Beck, Juanes, John Williams, and more, the Hollywood Bowl was the place to be for legendary performances, the joy of being together with family and friends, and the ageless summertime tradition of fireworks!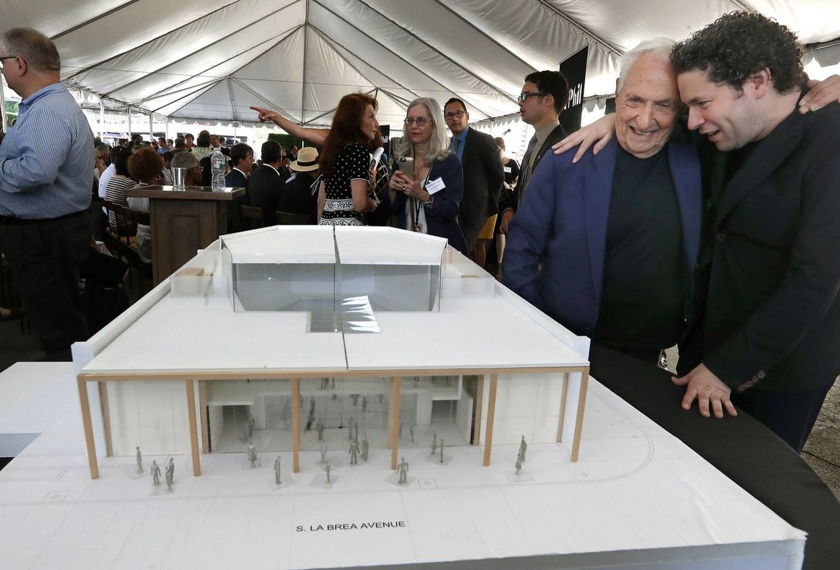 Judith and Thomas L. Beckmen YOLA Center at Inglewood
In August 2018, Frank Gehry unveiled his designs for the Judith and Thomas L. Beckmen YOLA Center at Inglewood. A new YOLA site and hub for the LA Phil's national work in progressive youth education, the Center will be the inspiring education program's first permanent home.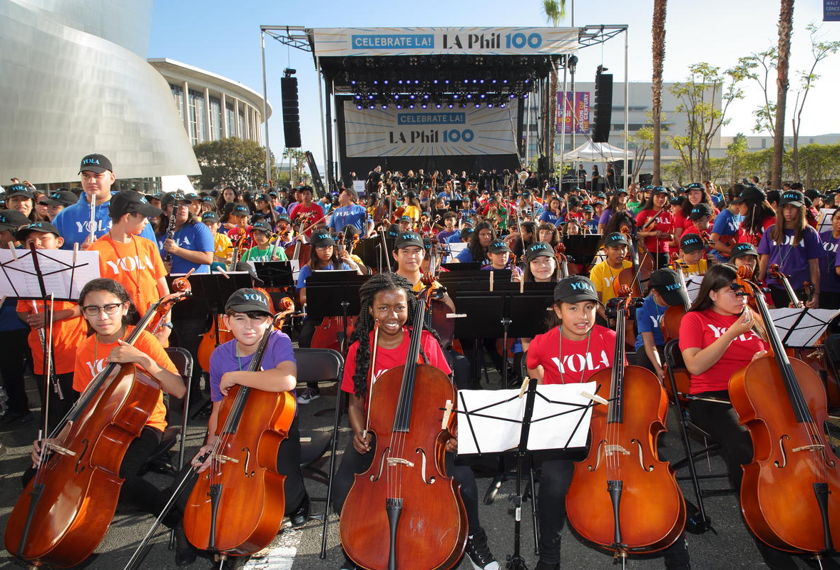 Celebrate LA!
A history-making event kicking off the LA Phil's Centennial season, Celebrate LA! was an epic festival showcasing L.A.'s creative spirit, with 1,800 musicians, artists, and dancers coming together to perform along an eight-mile route. The day culminated with the free LA Phil 100 at the Bowl concert featuring Gustavo Dudamel, Herbie Hancock, and Katy Perry.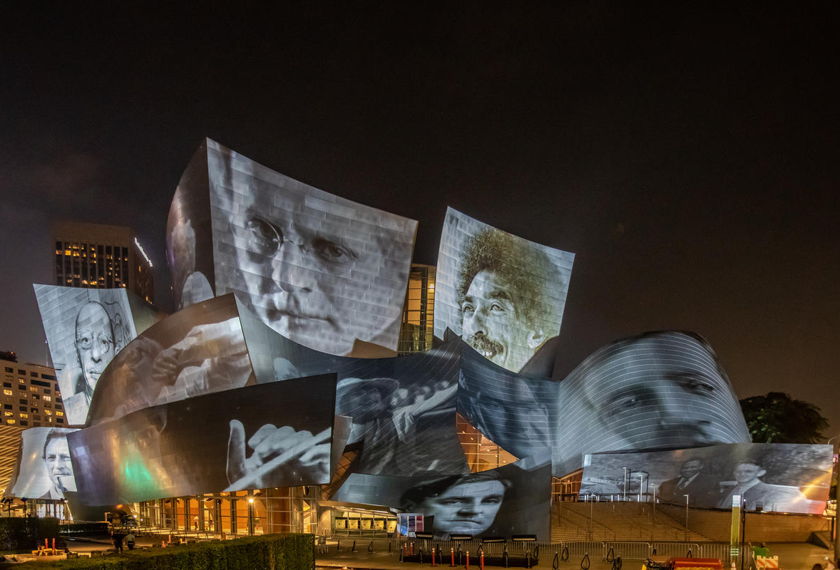 WDCH Dreams
An outdoor installation and immersive exhibit, WDCH Dreams joined 100 years of history together with the future of computer creativity. Brought to life by media artist Refik Anadol, the skin of Walt Disney Concert Hall was illuminated with projections created by applying machine intelligence to the digitized archives of the LA Phil.
Photo credit: Dustin Downing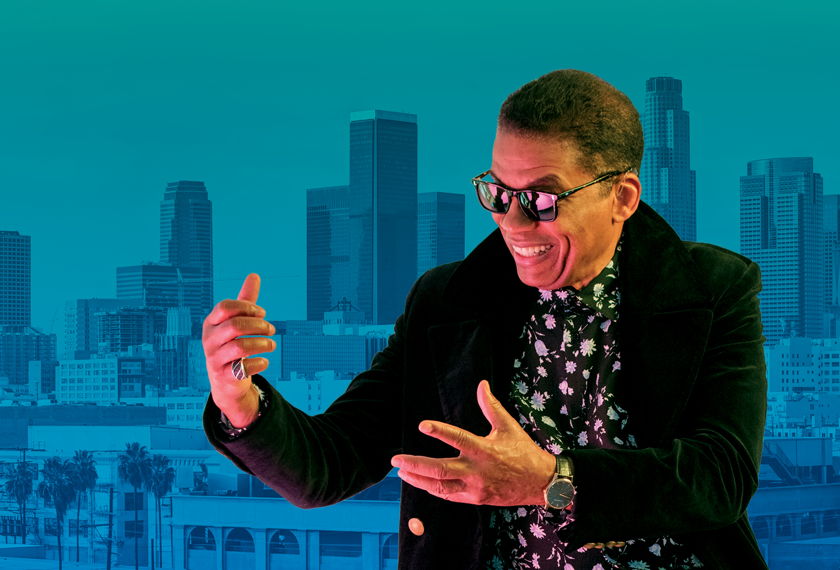 LA Fest
LA Fest brought together Los Angeles-based composers, musicians, and ensembles to celebrate our city and our sound. From the debut of Andrew Norman's Sustain to the Pan-American beats of La Santa Cecilia, the festival painted an exciting and complex picture of our Los Angeles home.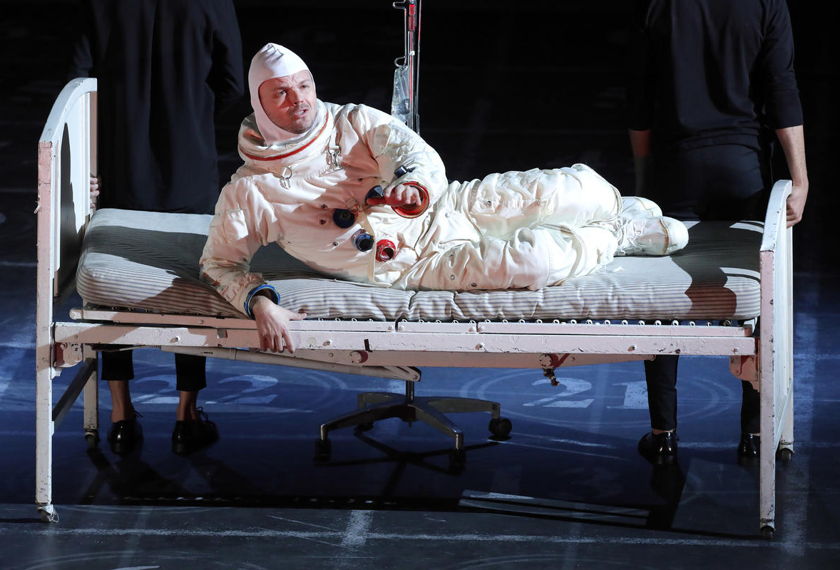 Europeras 1 & 2
The LA Phil made opera history by being the first American company to stage John Cage's radical Europeras 1 & 2. The production took full advantage of its sound stage setting at Sony Pictures Studio. Realized by visionary director Yuval Sharon, Europeras combined opera history, humor, and a bit of old Hollywood to realize John Cage's controlled chaos.