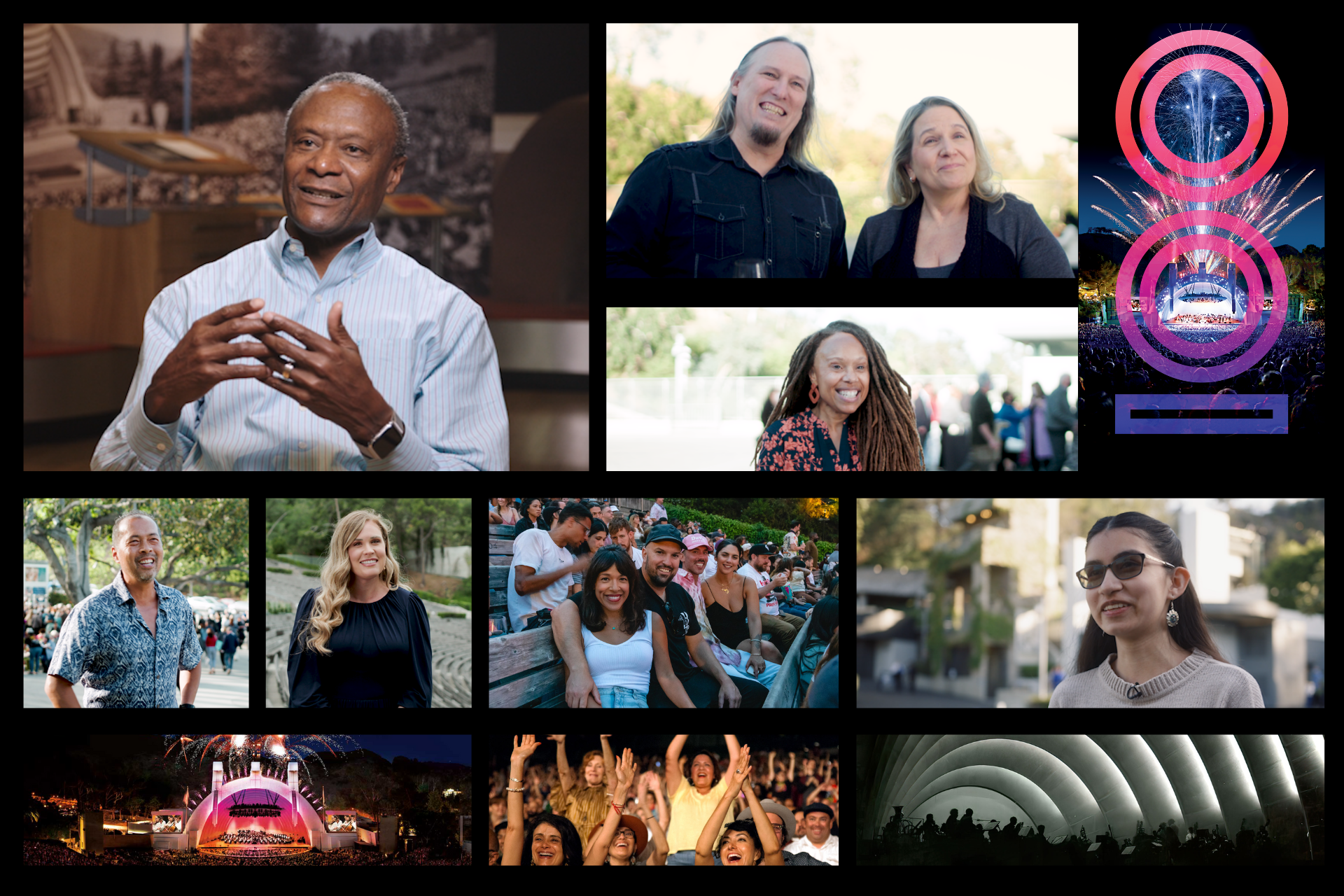 Thomas Wilkins
Principal Conductor, Hollywood Bowl Orchestra
Everybody comes together, and they end up becoming one when they're here.
Natalie Quetzali Avila
YOLA (Youth Orchestra Los Angeles) Alumna
Having my family here and music is everything I could have wanted in one place.
Sarah Horn
Bowl concertgoer
All of that happened to line up to put me in that exact spot.
Jeffrey Davis & Gail Ann Brender
Bowl concertgoers
We call it our '3rd of July' celebration
Kristen Sakoda
Director of LA County Department of Arts and Culture
On the song 'Firework,' the fireworks went off, and it was just like a heightened evening—and it happened to be my daughter's first time seeing fireworks up close
Casey Veloso
Bowl concertgoer
100 years to me means…continuation of new generations having these memories like I did.
Get Watch & Listen Updates
Join the Watch & Listen newsletter list!