Sponsored By
About this Performance
Diana Krall's elegance and nuance have made her one of the most celebrated and successful jazz singers of our time. She's the winner of two Grammy Awards and 10 Juno Awards, a testament to what the Los Angeles Times calls a "career guided by the notion that there's plenty of power in grace and understatement." Be swept up on a beautiful night at the Bowl.
Washington, DC's The String Queens trio travel through time and genres, presenting repertoire spanning from the Baroque to the Jazz Age to the Billboard Hot 100 at jazz festivals and the Presidential Inauguration Concert, while their arrangement and performance of Harry Styles' "Golden" was featured in ESPN's promotional campaign for Wimbledon.
This performance is generously supported by Pasadena Showcase House for the Arts.
See other concerts in this series
Programs, artists, dates, prices, and availability subject to change.
Enhance Your Experience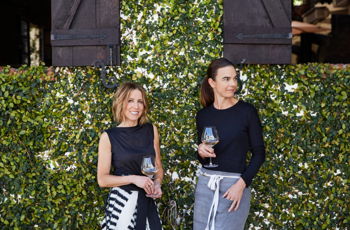 Winemaker Wednesdays
Event starts at 5:00PM
Get to the Bowl early for a complimentary wine tasting in the Plaza Marketplace at the Box Office Plaza.