Artists
Anthony Valadez

, KCRW Host / DJ
About this Performance
Arguably no band has had a bigger impact on alternative music in the United States than Pixies. After founding in Boston in the 1980s, they quickly developed a sharp, caustic sound: Their instantly recognizable music is bright, loud, and beautiful, with notes cribbed from punk, folk, and surf, and was a major influence on Nirvana, Pearl Jam, Radiohead, The Strokes, Weezer, and so many more. Their 1989 album Doolittle was called one of the 500 Greatest Albums of All Time by Rolling Stone, ranked fourth on Pitchfork's list of best albums from the 1980s, and was called the second-best album of all time by NME.
Isaac Brock's cracked cosmic lyrics and angular guitar attack made Modest Mouse one of the fiercely beloved underground bands of the 1990s. For nearly thirty years, he's served as indie rock's resident backwoods philosopher, equally flummoxed by the infinite space of the universe and by his own good fortune of having a place within it—a conflicted but ultimately uplifting mindset made manifest in hits like "Float On" and "The Ocean Breathes Salty."
Chan Marshall's work as Cat Power has defied genre and convention, bringing together folk, punk, blues, and soul. The rawness and immediacy of her music—the honesty of her songwriting and the forthrightness with which she delivers it—have made her an essential artist. You can hear her legacy rippling through the work of Phoebe Bridgers, Julien Baker, Angel Olsen, and Soccer Mommy, while her devotion to the song as an artform has led her to shine her light on covers of songs by Frank Ocean, Lana Del Rey, and more.
Programs, artists, dates, prices, and availability subject to change.
Enhance Your Experience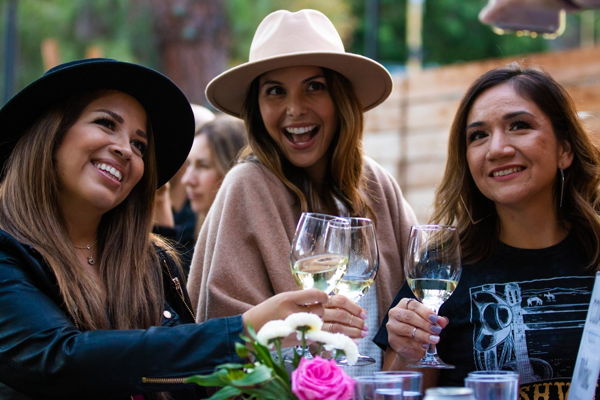 Sunday Market Tastings
Event starts at 4:00PM
Get to the Bowl early for a complimentary wine or beer tasting in the Plaza Marketplace at the Box Office Plaza.