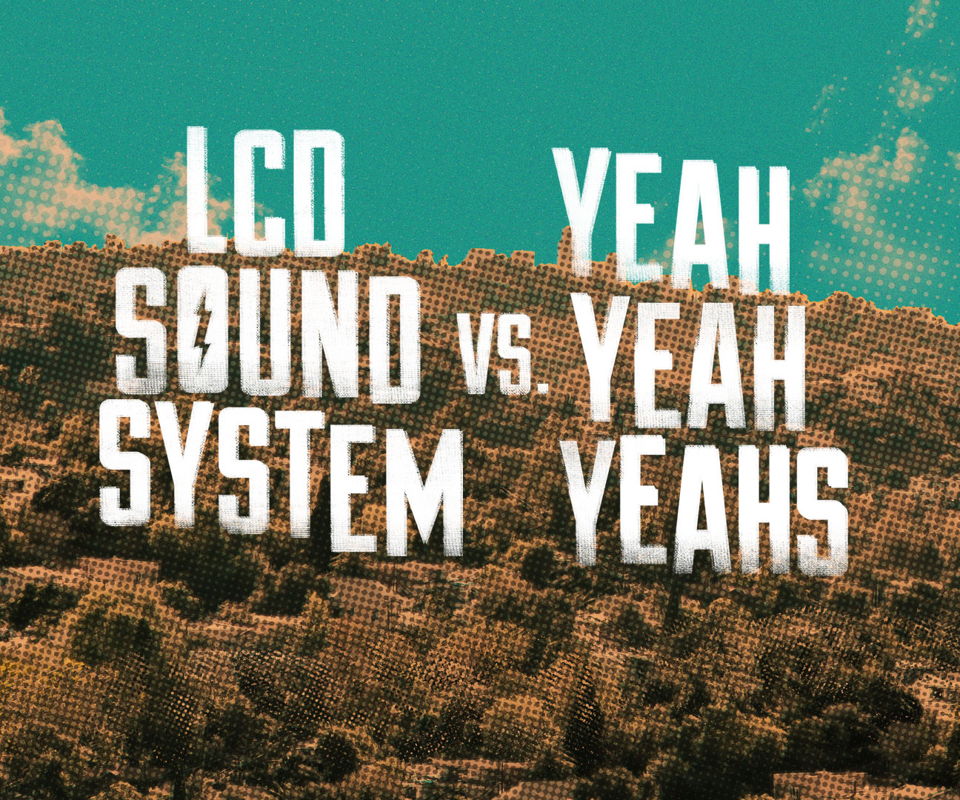 LCD Soundsystem vs. Yeah Yeah Yeahs
Sat / May 5, 2018 - 6:15PM
No Longer Available
LIVE NATION | ANDREW HEWITT | BILL SILVA PRESENTS
About this Performance
One of the best and most buzzed-over new artists of the 2000s, the electro-disco-rock band LCD Soundsystem is the project of James Murphy. The perpetually stubbled singer-instrumentalist is half (with Tim Goldsworthy) of the production team DFA, which produced underground dance smashes like the Rapture's "House of Jealous Lovers," remixed everyone from Le Tigre to Junior Senior, and ran their own record label (also called DFA).
 Frontrunners of the New York rock revival that erupted at the turn of the millennium, the Yeah Yeah Yeahs were about as fun as an arty punk band could get: a swirl of dangerous riffs, stomping propulsion and the sexy howl of Karen O, who dressed in tattered clothes, flung beer at crowds and sounded like she'd eaten Pat Benatar for breakfast. The excited splatter of Yeah Yeah Yeahs' early records eventually gave way to a more focused sound and even the occasional tender ballad — in 2004 the Yeah Yeah Yeahs scored an MTV hit with the rather gorgeous love song "Maps" — without losing its vibrant oddness. By decade's end, Karen O was flinging her beer at much, much larger crowds.
Programs, artists, dates, prices, and availability subject to change.