Disney Beauty and the Beast - in concert live-to-film
Sat / May 26, 2018 - 8:15PM
Zooey Deschanel, Kelsey Grammer, Taye Diggs, Rebel Wilson and Jane Krakowski lead all-star cast in Disney's Beauty and the Beast in Concert at the Hollywood Bowl performed with orchestra live-to-film
No Longer Available
Artists
Kelsey Grammer

, Lumiere

Taye Diggs

, Gaston

Rebel Wilson

, LeFou

Anthony Evans

, Beast
About this Performance
ZOOEY DESCHANEL, KELSEY GRAMMER, TAYE DIGGS, REBEL WILSON AND JANE KRAKOWSKI LEAD ALL-STAR CAST IN DISNEY'S BEAUTY AND THE BEAST IN CONCERT AT THE HOLLYWOOD BOWL PERFORMED WITH ORCHESTRA LIVE-TO-FILM
The animated classic Disney's "Beauty and the Beast" will be given new life for two special evenings at the on Friday, May 25 and Saturday, May 26, where Zooey Deschanel as Belle, Kelsey Grammer performing "Be Our Guest" as Lumiere, Taye Diggs singing as Gaston, Rebel Wilson singing the role of LeFou, Jane Krakowski performing the title song as Mrs. Potts, and Anthony Evans as Beast singing "Evermore" written for the live-action film, headline an all-star cast of performers singing the songs from the Oscar® and Grammy®-winning score as the film plays on the Bowl's movie screen accompanied by a full live orchestra.
Enhancing the evening will be breathtaking living scenery projected onto the façade of the iconic Hollywood Bowl, making the event more immersive. This special family event will also include a costume contest, unique photo opportunities, and other surprises.
"I love this film, I love Alan Menken and I loved Jerry Orbach—the title song, as sung by Angela Lansbury, makes me cry to this day," said Kelsey Grammer. Walking in the footsteps of such a brilliant cast is an honor; and as for singing the music of the incomparable Alan Menken—it goes without saying."
"I'm so stoked to be playing the role of 'LeFou' for Disney's Beauty and the Beast Live at the Hollywood Bowl this May," said Rebel Wilson. "I'm hugely looking forward to meeting Taye and the rest of the cast and to meeting all you lucky folks who get to come to this special live event! Anywhere where you can bring a picnic AND be incredibly entertained is a superb night out. Until then I will be mentally preparing for the role in France by eating croissants."
Conductor Michael Kosarin will be leading the full orchestra and choir performing the film's classic score and songs live to picture, including beloved musical numbers "Be Our Guest," "Gaston," and "Belle."
The show will also feature several special guest artists, including 16-year old pianist Emily Bear performing the 1948 Disney short "Bumble Boogie" live-to-film, and a featured performance by violin soloist Sandy Cameron and cello sensation Tina Guo.
The concert is produced by Laura Engel & Richard Kraft, Tim Fox & Alison Ahart Williams, and Live Nation/Andrew Hewitt & Bill Silva Presents, in association with Disney Concerts, the team that presented the 2016 highly-acclaimed Disney's The Little Mermaid in Concert at the Hollywood Bowl, starring Sara Bareilles and Rebel Wilson, as well as Disney's The Nightmare Before Christmas in Concert at the Hollywood Bowl, starring Danny Elfman and Catherine O'Hara. Eight-time Oscar-winning composer Alan Menken is executive producing the event.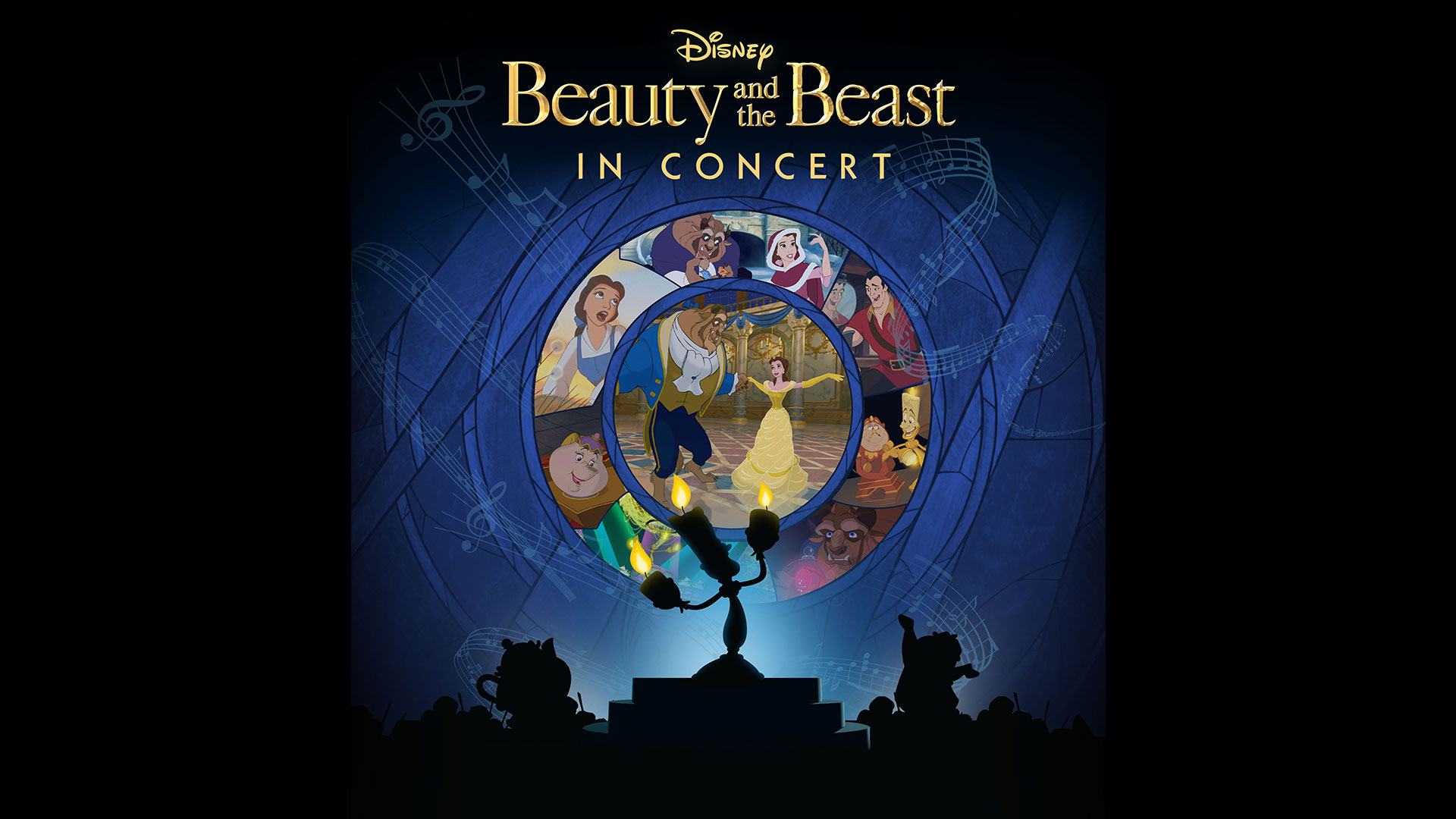 Programs, artists, dates, prices, and availability subject to change.