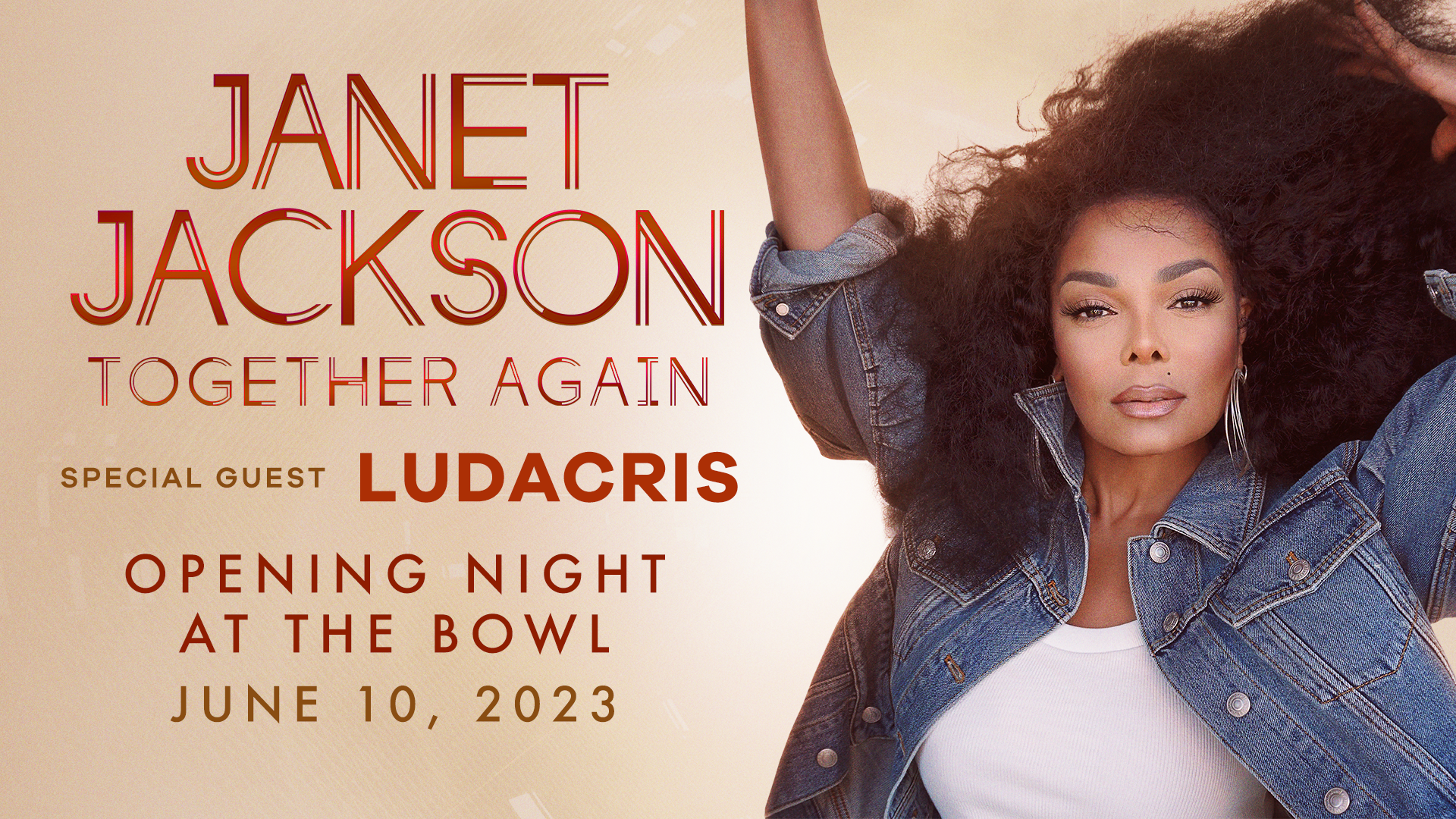 Event Details • SATURDAY, JUNE 10, 2023
Parking
Please be sure to keep your parking pass secure.
Due to increased show production needs and construction on the Bronze Deck, parking is extremely limited this year. Guests will have guaranteed parking in their purchase level. Additional parking is subject to availability. We cannot guarantee parking pass replacement due to loss or theft. Stretch limos and buses will not be permitted to enter Lot A (Blue) and will be directed to Lot B (Yellow). Traffic will be heavy so please plan accordingly and allow plenty of time to arrive.
Hollywood Bowl
2301 North Highland Avenue, Los Angeles, CA, 90068


Check-In
Concert tickets will not be mailed out and will only be available on event day. Your tickets can be picked up at VIP Check-In on Peppertree Lane starting at 4:45pm. Tickets are held under the purchaser's LAST NAME unless otherwise arranged in advance.
ALL VIP Check-In will take place on Peppertree Lane. At the conclusion of the Pre-Concert Cocktail Reception, tickets can only be picked up at The Plaza (near Box Office).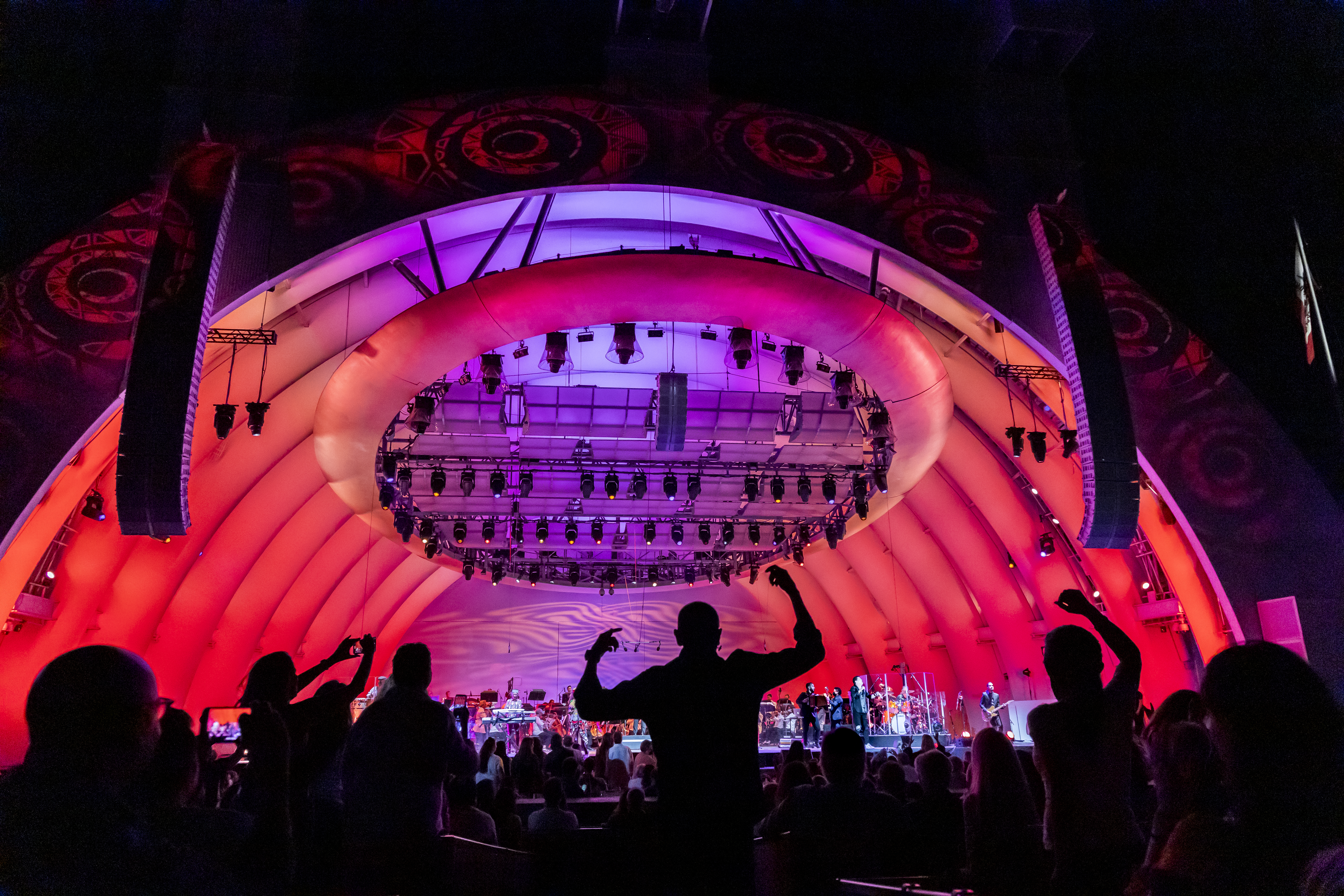 Event Timeline
5PM
Pre-Concert Cocktail Reception
Kagan Patio & Peppertree Lane


6PM
Gourmet dinner served in your box. Theater doors will open at 6pm for general public seating.


8PM
Opening Night Concert with Janet Jackson
and special guest Ludacris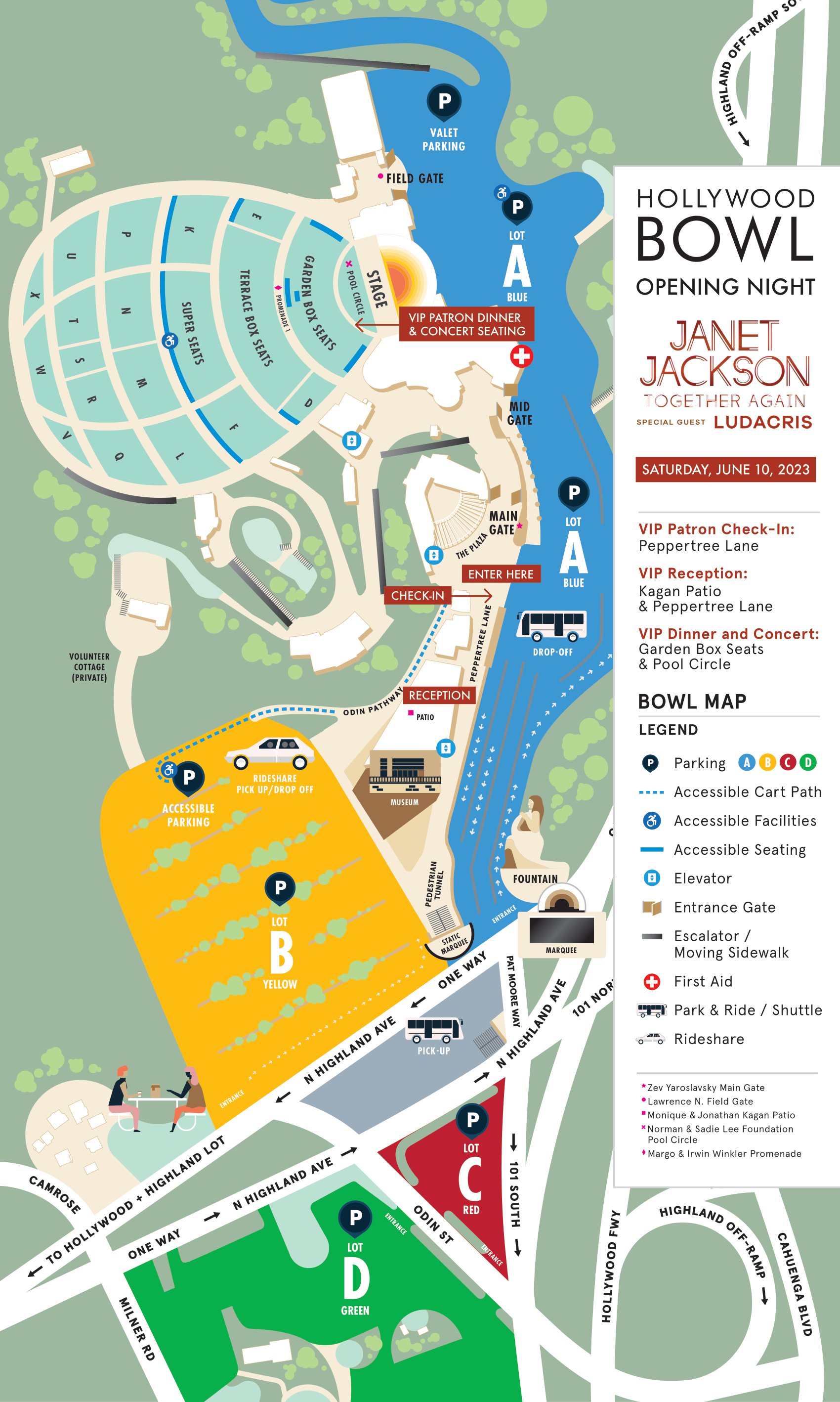 Dinner Menu
Starter
Watermelon and tomato salad with arugula, Thai basil, and shaved ricotta salata
Vegan option available upon request
Choice of Main Entrée
Harissa-grilled chicken with summer vegetables, saffron couscous, chickpeas, cucumber yogurt, and cilantro pistou
Summer vegetable tagine—saffron cous cous, chickpeas, harissa, and green olives (VG)
Dessert
Mango pudding with coconut cream and aleppo crispy rice
Attire
Festive summer chic. The Hollywood Bowl can get chilly in the evening, check the weather day-of. Coat check will be available.
Covid Policy
For the latest on what to expect from your concert experience, visit hollywoodbowl.com/faqs/safety-information.