Picture Perfect: Photos of the Hollywood Bowl by Otto Rothschild (1906-1981)
Featured Exhibit on view through June 2024
Picture Perfect: Photos of the Hollywood Bowl by Otto Rothschild (1906-1981), on view through June 2024, is the first exhibition in the Museum's history solely dedicated to the work and legacy of Otto Rothschild, a pioneering self-taught photographer who is responsible for some of the most memorable images in Hollywood Bowl history.
The exhibition contains over 130 photographs and 26 artifacts, including some original cameras and personal possessions of Rothschild alongside two large murals.
About Otto Rothschild (1906-1981)
When Otto Rothschild arrived from Cleveland in 1928, Los Angeles was a boomtown of oil fields, movie studios, small airplane factories, and far-flung urban development fueled by the rise of the automobile. The city's population more than doubled between 1920 and 1929 when it reached 1.2 million.
Then the Great Depression hit. Unemployment topped 28 percent in 1932. Even so, Otto Rothschild, who had no education beyond high school, had something that proved to be of great value. He owned a camera, had taught himself how to use it, and possessed the technical skills to process film and produce prints.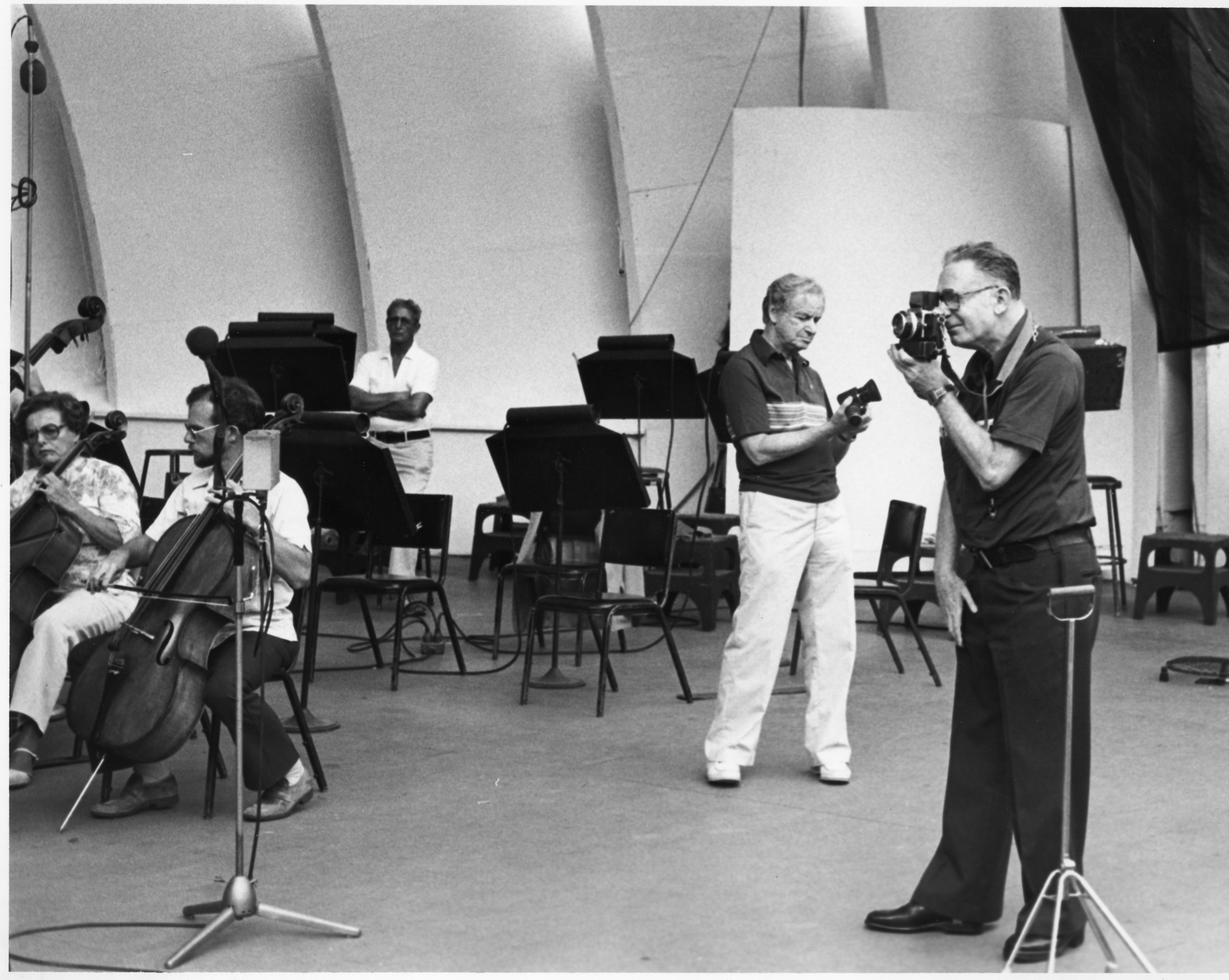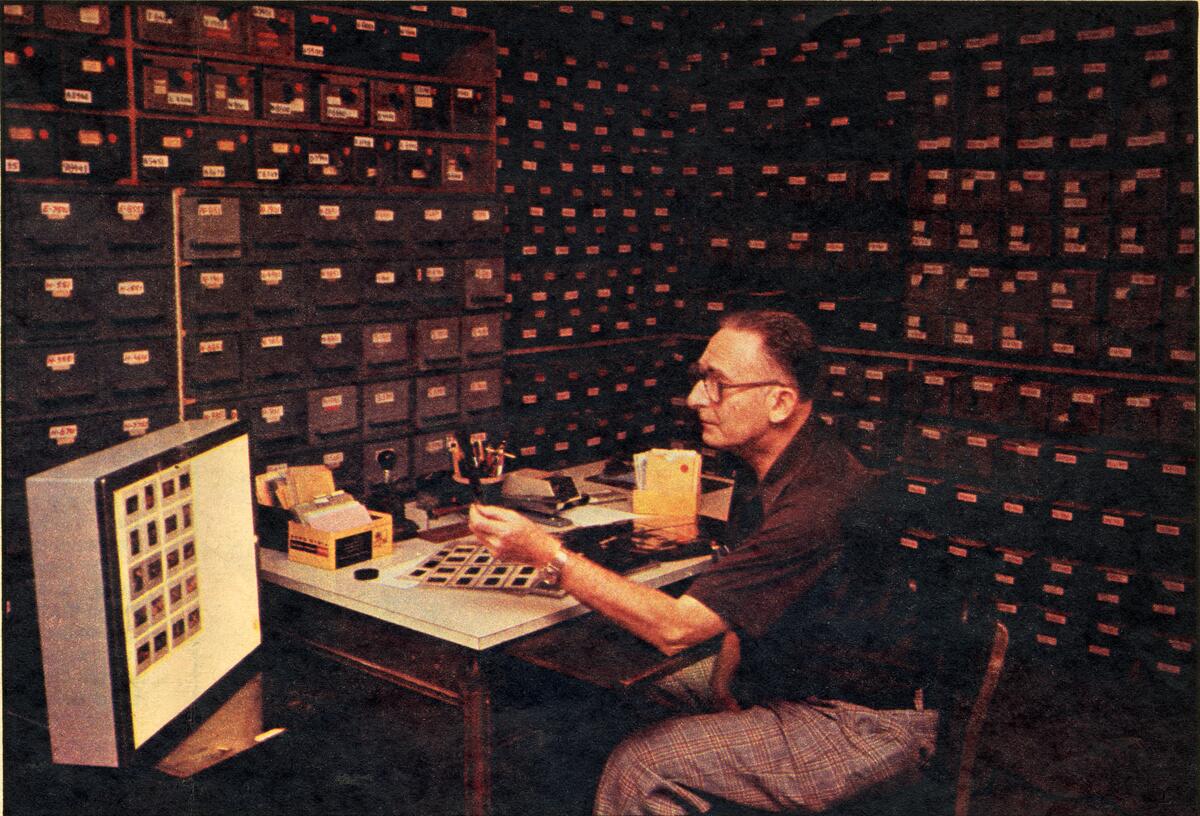 His first job developing film in Hollywood evolved into a life-long career as a photographer and chronicler of Los Angeles. Combining impeccable technique, an artistic eye, and an eagerness to make a mark on his adopted city, Rothschild captured everything from the Hollywood Bowl and the glamor of the film industry to sporting and political events.
Rothschild started to take photographs for a handful of clients in 1932, including the Hollywood Bowl. His rise to fame as a photographer is rooted in his stunning work at capturing the performing arts. As the official photographer of the Hollywood Bowl (1937-1964) and The Music Center (1964-1974), Rothschild captured thousands of events at the Hollywood Bowl, Philharmonic Auditorium, as well as the Civic Light Opera, leaving behind an archive of nearly half a million images.
Rothschild's Photos of Artists Performing at the Hollywood Bowl
Rothschild photographed nearly every world-renowned conductor, musician, dancer, actor, and celebrity who stepped onto the Bowl stage during his career, and the exhibition draws on the more than 10,000 photos he took at the iconic venue. No visual history of the Hollywood Bowl's first century is complete without Otto Rothschild's images.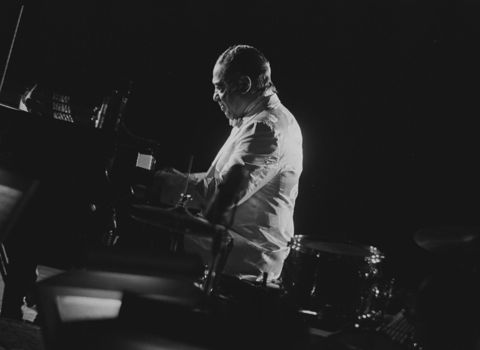 Duke Ellington, August 25, 1966.
Credit: Music Center records (Collection 3261) / UCLA Library Special Collections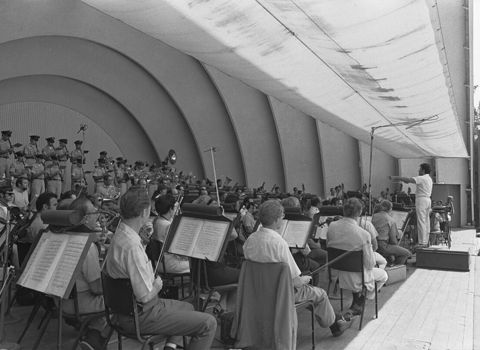 Zubin Mehta, 1969.
Credit: Music Center records (Collection 3261) / UCLA Library Special Collections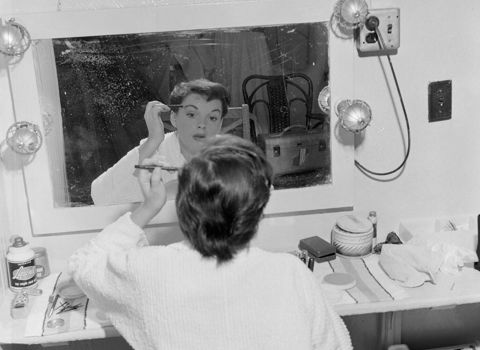 Judy Garland, 1946.
Credit: Los Angeles Philharmonic Archives / Courtesy of The Music Center
Combining the things he loved most—photography, music, and drama—he is remembered as a photographer who could get the best pictures not only because he had an impeccable technique, but, also, because of his sensitivity and ability to make his subjects, even the most finicky, comfortable.
Rothschild's approach was simple: "You go there, you do your job, and hopefully nobody notices." He also believed that "you shoot 100 pictures to get a good one" because you never get a second chance.
The LA Phil Insight initiative is generously supported by Linda and David Shaheen.