Tapes Rolling: David Swedlow Records the Hollywood Bowl
This exhibit, on view from 2019 until 2023, documented the Los Angeles Philharmonic in performance at our iconic Summer venue during the mid and late 1950s through the lens of innovative acrylics manufacturer, music lover, and audio enthusiast, David Swedlow. Experience the excitement of the golden era of sound with access to our collection of rare recordings and ephemera featuring 100 audio selections.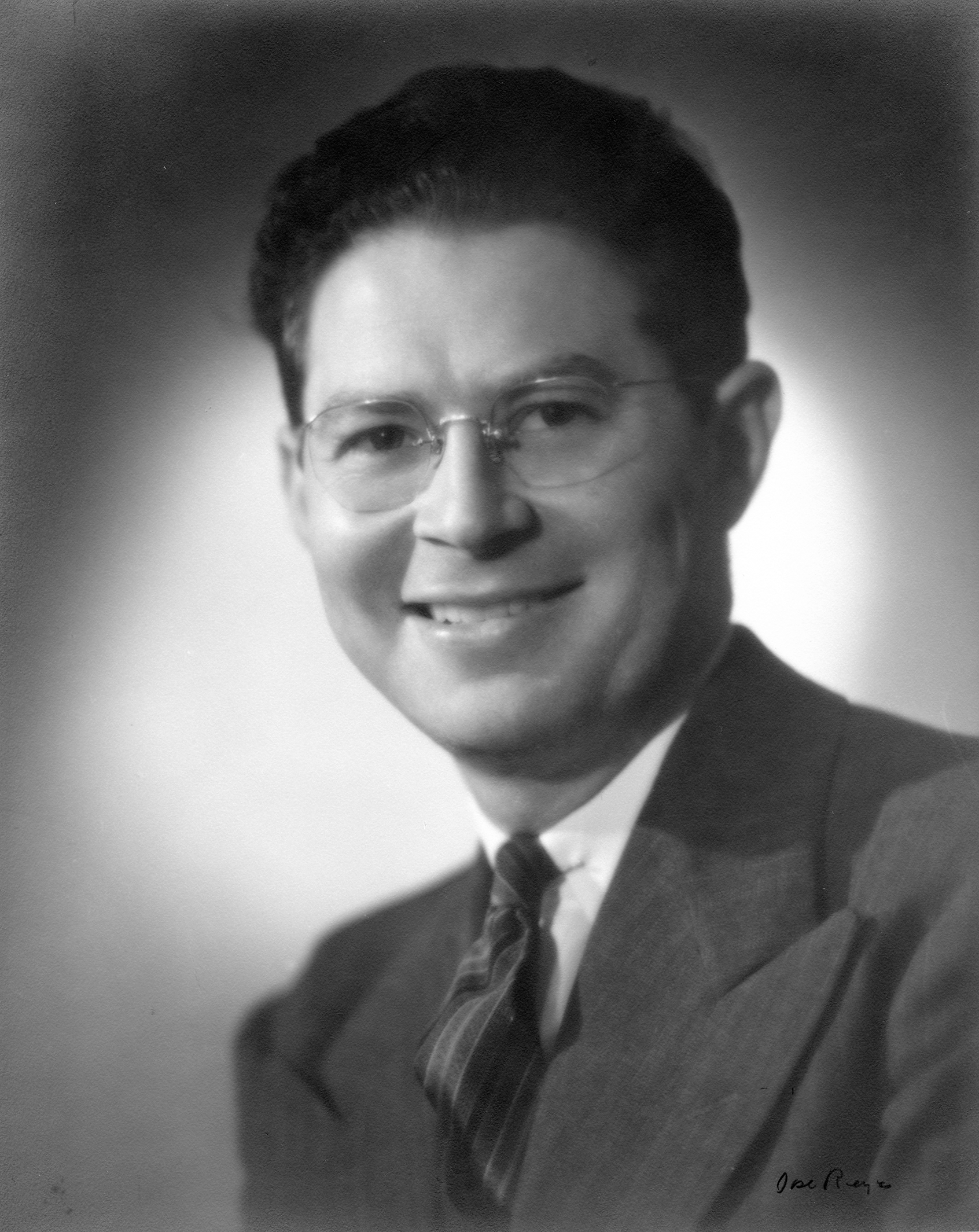 David Swedlow (1911-1991) was a spirited futurist who saw the world around him as full of possibilities. In both his personal and professional life, he fully embodied the optimism of post-war America. An entrepreneur par excellence, Swedlow helped mold and shape this bright future through his pioneering work in the design and manufacture of acrylics. Beginning in the late 1930s, Swedlow Inc. and its predecessor companies had a far-reaching impact on the aerospace industry, supplying windows, canopies, and windshields for military and commercial aircraft.
This plastics pioneer was also an early high-fidelity enthusiast who imagined the future of sound recording. He was one of many passionate audiophiles who, in the late 1940s and early 1950s, began buying and assembling professional audio components, fostering a new industry in home high-fidelity equipment.

Swedlow purchased and customized an Ampex tape recorder for an extraordinary personal project: to capture the Los Angeles Philharmonic performing live. Beginning in July 1954 and continuing for six seasons, Swedlow recorded nearly the entire series of LA Phil concerts – a total of 246 – both at Philharmonic Auditorium and at the Hollywood Bowl, using his experimental three-track machine.
The result is a collection of over 1,500 ten-inch three-track reel-to-reel tapes, which he donated to the Philharmonic in 1986. This exhibition documents the fruits of Swedlow's passion for music, offering 100 audio selections from landmark performances that have only been heard by those who attended the concerts.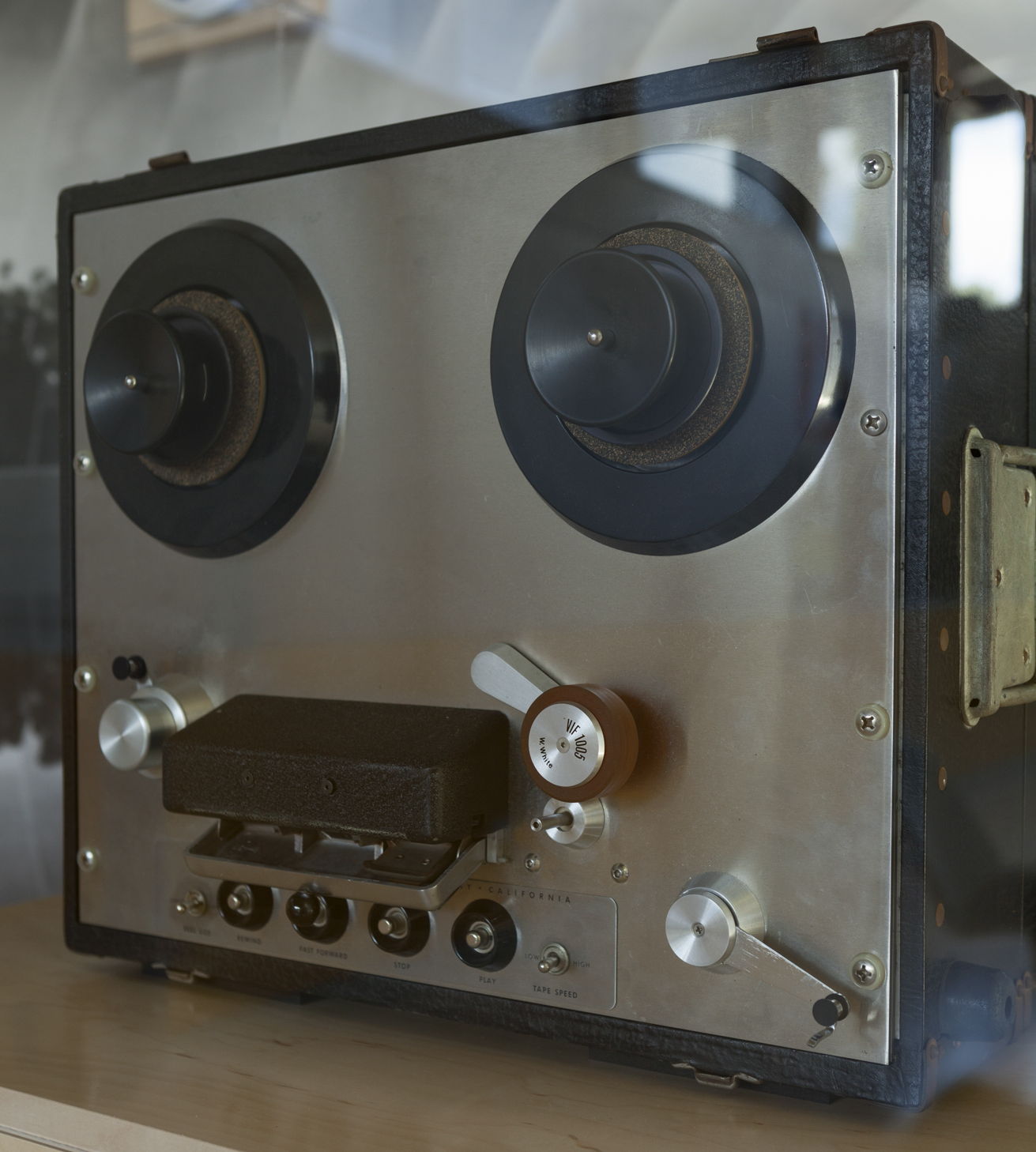 An avid tinkerer, David Swedlow followed early trends in the burgeoning field of magnetic tape recording beginning in the 1940s. As soon as Ampex introduced a professional Model 350 magnetic tape recorder in 1953, he purchased three portable units and hired audio engineer Earl Green to reconfigure and custom fit the machines to make his "experimental" three-channel stereo recordings of the LA Phil. As Ampex had no three-channel products for commercial sale at the time, Green developed a unique head stack dividing the inch tape into three sections.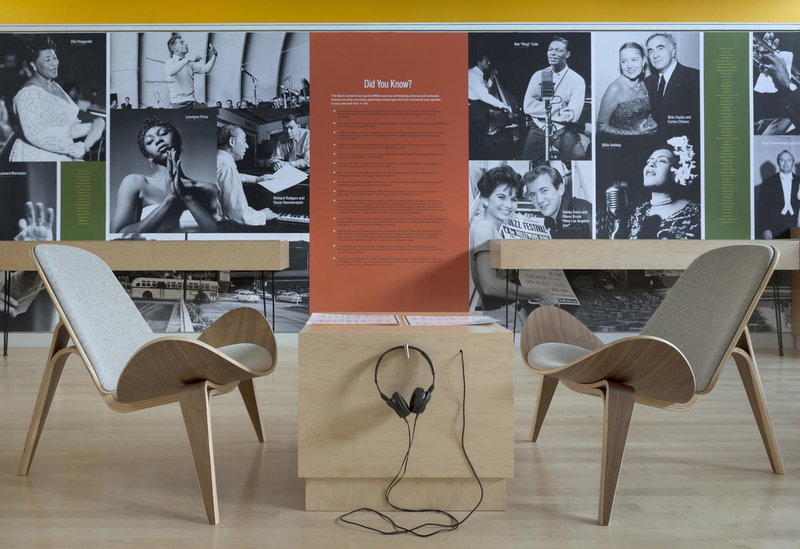 The Bowl concerts during the 1950s were as exhilarating, diverse and culturally relevant as they are today, spanning musical genres from orchestral and operatic to jazz, pop and rock 'n' roll. Some highlights include:
Nat "King" Cole is one of a handful of non-classical performers to make seven consecutive annual appearances at the Bowl, he performed each year from 1954 to 1960
Superstars of opera that appeared on the stage included Renata Tebaldi, Elisabeth Schwarzkopf, Dorothy Kirsten, Richard Tucker, Birgit Nilsson, and Robert Merrill
The only time legendary jazz vocalist Billie Holiday sang at the Bowl was in 1955, when she appeared as a marquee artist for the Festival of the Americas. She died in 1959 at the age of 44
Van Cliburn appeared in July 1958 just a few months after winning the International Tchaikovsky Piano Completion in Moscow
Walt Disney Tribute Night was presented 3 days before Disneyland opened on July 17, 1955; the highlight of the evening came as Davy Crockett, played by Fess Parker, rode onto the stage on horseback